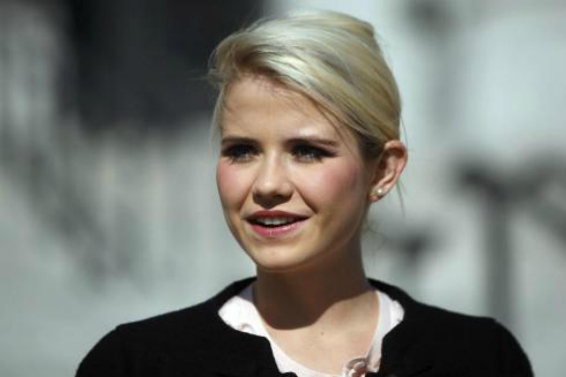 Elizabeth Smart's rescue is one of the most inspirational events in recent history. She is now 25 and married, living a normal life in Utah.  In order to commemorate today's National Missing Children's Day, we wanted to share with you Smart's recent work to help rescue other missing children, and teach child safety to children around the nation.
Elizabeth Smart Foundation
Smart is President of her self-titled foundation and her main focus is to promote the prevention of crimes against children. Under the "Foundation Story" in the "About Us" section of the official website it states:
"Too many families experience the nightmare of having a child go missing. . . Nobody can ever blame a child for their actions when they are being threatened, bullied, or coerced into doing something unthinkable. That is why the "Elizabeth Smart Foundation" was created, because what if  we could prevent future crimes against children? Wouldn't it be worth it to do everything to bring home that one child?"
Smart wants to uphold and support any program that aids in the prevention and rescue of missing or lost children. Abducted children face a lot of hardship, and sometimes, she knows, they may never come home alive. She was lucky enough to be kept alive during her abduction, but even more important is preventing it from ever happening.
Child Safety and radKIDS
There is a R.A.D. (Rape Aggression Defense) program for men and women. Smart has placed a lot of support towards a version for kids, called radKIDS where they can learn to fight against a grown adult who may try to kidnap or subdue them. In this program, children learn about these following topics:
Home, School, and Vehicle Safety
Out and About Safety
Realistic Defense Against Abduction
Good-Bad-Uncomfortable Touch and more.
Stranger Tricks (including Physical Defense against Abduction)
Self-realization of personal power
Internet safety
Bully Prevention
Something that Elizabeth Smart learned following her ordeal with her kidnapping was that it was possible for her to fight back against Brain David Mitchell, the man who took her from her home all those years ago. Despite that fact, she strongly feels that the lessons radKIDS can teach to children on the importance of realizing that they are not defenseless will make a world of difference. Also, if kids are taught how to recognize those things that will bring them harm from someone else, they can prevent their own abduction and endangerment.
Here is a video of Elizabeth Smart talking about radKIDS and her views on how important it is for children to learn about the program:
Another is a news cover of a volunteer who teaches radKIDS to students in Jordan School District in Utah:
No parent wants to experience the loss of a child through abduction, so programs like this are extremely important to encourage children to participate in. The experience, for a child to go through such trauma is just as painful and any preventative measures that can be made is highly recommended. If you are interested in more about radKIDS, visit their webpage here.