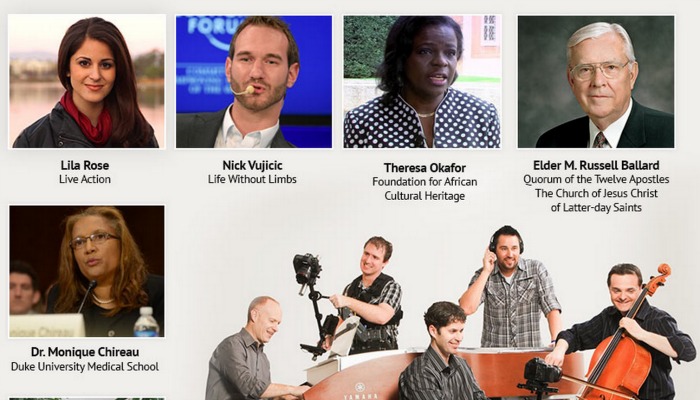 The World Congress of Families will hosts this year's conference in the United States for the first time ever, and several members of The Church of Jesus Christ of Latter-day Saints will be participating.
The purpose of the annual conference is to support, encourage and celebrate the natural family, which is defined as marriage between one man and one woman.
Elder M. Russell Ballard of the Quorum of the Twelve, Latter-day Saint blogger and author Stephanie Nielsen, several Brigham Young University professors in the School of Family Life, and American Activist Elizabeth Smart are among some of the speakers at this year's conference. In addition to these Latter-day Saint speakers, The Mormon Tabernacle Choir and The Piano Guys are scheduled to perform. View a full list of speakers and schedule at wcf9.org.
Religious leaders and family experts from around the world will also present at the conference. The four-day conference will kick off it's opening ceremonies on Tuesday, October 27, 2015 at the Grand America in Salt Lake City, Utah. The conference will conclude on Friday, October 30, 2015.
Register to attend this event at wcf9.org. Tickets start at $30 per day.