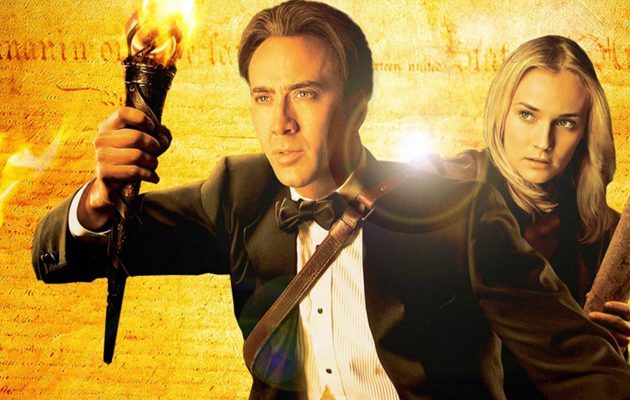 Fireworks, burgers, pool parties, sparklers, flags and parades are just a few of the reasons why we love the 4th of July. But with tropical storm Arthur wreaking havoc with many people's outdoor plans for the 4th, we thought we'd suggest a few patriotic shows and movies to keep you in the spirit of Independence Day!
1. Macy's Fourth of July Firework Spectacular, NBC, 8pm
NBC will be broadcasting the Macy's Fourth of July Firework Spectacular which includes a fabulous display of fireworks framed by the Brooklyn Bridge and the rest of the NYC skyline starting at 8pm.
2. America: The Story of Us, History Channel, 1pm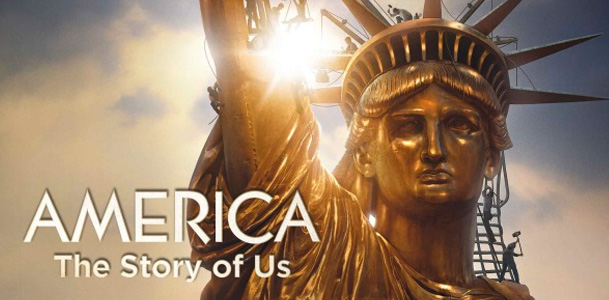 The History Channel will do what it does best and show a the great, powerful and enduring history of the United States of America in a show entitled America: The Story of Us.
3. A More Perfect Union, BYUtv, 12pm
An LDS film entitled A More Perfect Union, is showing on BYUtv at 12pm. It details how some of the most brilliant  people in the country debated and struggled to create a new form of government.
4. Schoolhouse Rock: America Rock, Youtube
Dust off this classic movie and brush up on your knowledge of the American government! America Rock has definitely been a staple in my house since I was a kid with such classics as The Three Ring Government and No More Kings!, but let's be honest. Nothing beats I'm Just a Bill.
5. National Treasure, Encore, July 5th, 10pm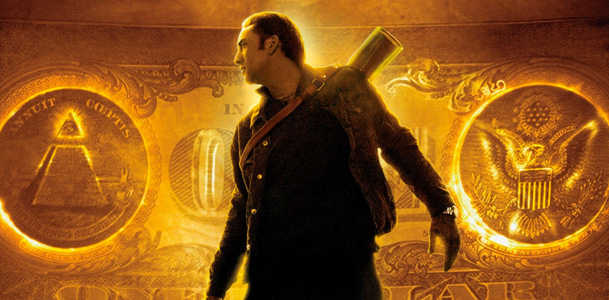 Showing on Encore at 10pm is the quirky and conspiracy theory laden National Treasure. Learn the secrets of the Founding in this fun movie for the whole family.
6. To Kill a Mockingbird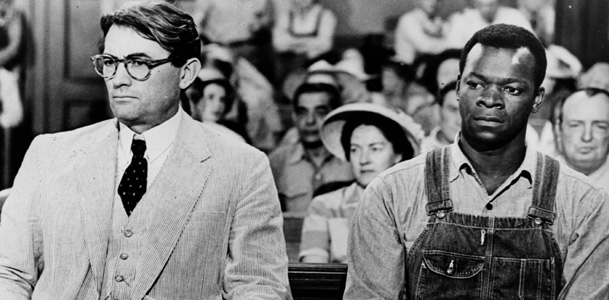 The fantastic Gregory Peck is joined by an all-star cast in the film adaptation of Harper Lee's To Kill a Mockingbird. A powerful tale of standing up against the social norm and doing what's right all seen through the eyes of a child.
7. Yankee Doodle Dandy, TCM, 4:15pm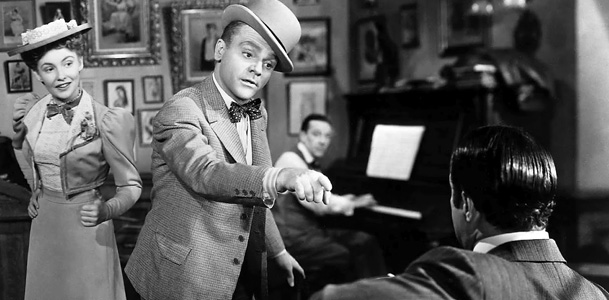 Yankee Doodle Dandy is the crazily patriotic biographical musical of George M. Cohan (supposedly born on July 4th), the renowned musical composer, playwright, actor, dancer and singer. It tells of one mans struggle to wrestle all his talents and make it to the big time which culminates in playing the President on stage, meeting President Roosevelt and marching in a military parade. It will be playing on TCM at 4:15PM.
8. An American Tail
In a movie that's great for the whole family, complete with songs that will be in your head for a week, An American Tail is a story of an immigrant mouse family dealing with all the problems and blessings that come from moving to America. Including the cats.
9. 1776, TCM, 1:30pm
The movie musical 1776 details the story of the writing and signing of the Declaration of Independence. Our favorite Mr. George Feeny from Boy Meets World (also known as William Daniels) plays John Adams (and he sings!) with other notable founding fathers including Thomas Jefferson and Benjamin Franklin. It is a fantastic combination of snide remarks and eloquent debate as The United States of America takes form through a Congress that doesn't seem to agree on anything. You can catch it on TCM at 1:30PM.
10. Mr. Smith Goes to Washington, Netflix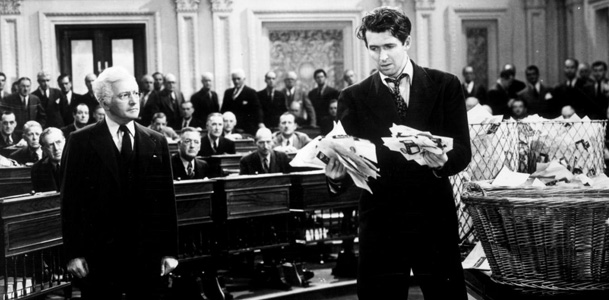 An idealist senator maintains his values amidst deep political corruption in Mr. Smith Goes to Washington. Jimmy Stewart delivers a stellar performance to really help get you in the Patriotic mood. You can find the movie on Netflix.
And last but certainly not least……
11. Independence Day, Encore, All Day
Because this movie just can't be ignored, Independence Day. Aliens, the destruction of important city monuments, Area 51, pretty normal for a movie. But the speech, not much is more American than that. You can see the movie on Encore all day.
We know there are many more great patriotic movies out there so put them up in the comments below for everyone to enjoy this patriotic weekend. Happy 4th everybody!
Bonus: Barney Fife Recites the Preamble by Memory