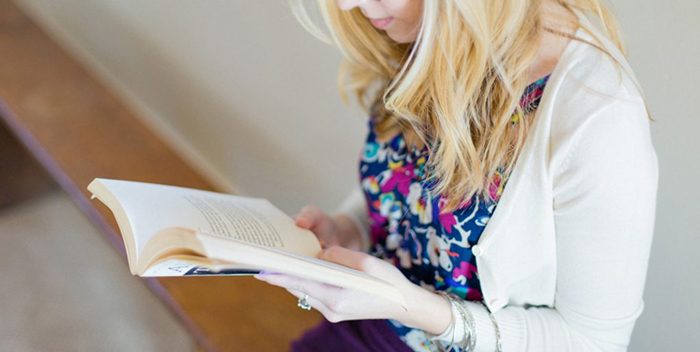 With fall right around the corner, book lovers everywhere are searching for new reads that they can cuddle up with as the weather becomes colder. To help our audience find only the best of the best, LDS.net has created a list of novels being released this fall that are clean, fun, and wholesome for the whole family. These novels range from fiction to biographies, but will do their best to help you escape from the stresses that the holidays may bring. So without further adieu, let's get started.
1. A Tale of Light and Shadow by Jacob Gowans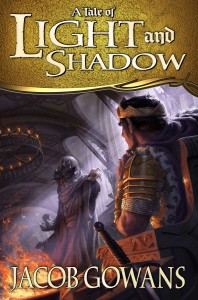 Jacob Gowans is a husband and a father of four. He has additionally served a two-year mission in Baltimore, is a graduate of BYU, and supports BYU's football team.
Synopsis: Enter Atolas, a world where swords and daggers both extend life and end it; where magic is feared by all but a few; where feuds and friendships influence kingdoms and courtships. Henry and Isabelle have secretly sworn to marry despite his lowly station. Though Henry is but a carpenter, his devotion drives him to commit an unthinkable act that may cost both of them their lives. Unknown to either, a dark prophecy has set in motion events which will affect not only them, but the thrones of rulers throughout all of Atolas by eclipsing the world in shadow. But all is not lost while hope remains in the guise of an unlikely hero and the strength of friendship.
Available: Now
Recommended for: Teens and Adults
Price: $15.29-$17.99
2. Barefoot to Billionaire by Jon M. Huntsman, Sr.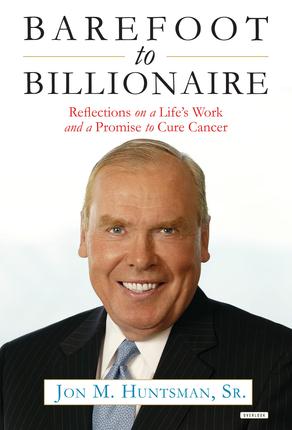 Billionaire entrepreneur, distinguished public servant, and father of a former governor and presidential candidate, Jon M. Huntsman, Sr. has been very fortunate in life. The company he founded in 1970, the Huntsman Corporation, is now one of the largest petrochemical manufacturers in the world, employing more than 12,000 people and generating over $10 billion in revenue each year. Success in business, though, has always been a means to an end — never an end in itself.
Synopsis: In Barefoot to Billionaire, Huntsman revisits the key moments in his life that shaped his view of faith, family, service, and the responsibility that comes with wealth. He writes candidly about his brief tenure in the Nixon administration, which preceded the Watergate scandal but still left a deep impression on him about the abuse of power and the significance of personal respect and integrity. He also opens up about his faith and prominent membership in the Church of Jesus Christ of Latter-Day Saints.
But most importantly, Huntsman reveals the rationale behind his commitment to give away his entire fortune before his death. In 1995, Huntsman and his wife Karen founded the Huntsman Cancer Institute and have since dedicated more than a billion dollars of their personal funds to the fight for a cure. They don't plan to stop giving until the battle is won.
In this increasingly materialistic world, Barefoot to Billionaire is a refreshing reminder of the enduring power of traditional values.
Available: September 22nd, 2014
Recommended for: Adults
Price: $35.00
3. Sands of Nezza by M.L. Forman
M.L. Forman is an LDS author born and  raised in Utah. He enjoys being outside as well as letting his readers live their dream through his novels. Sands of Nezza is the fourth book in the Adventurers Wanted Series.
Synopsis: A call for help draws wizard Alexander Taylor into an adventure that he knows nothing about. To save a friend, Alex must travel to the land of Nezza, a land where war is part of daily life, where adventurers are imprisoned, and where all magic is believed to be black. Chance brings Alex into contact with young Rallian, a prince who might just be the true king of Nezza, and Alex s desire to do good sets loose a spell that could drive the land into all-out war. Alex must find a way for Rallian to be crowned king while also bringing peace to the land, but his magic and wizardry alone cannot make peace happen. His task is made more difficult when he learns that a group called the Brotherhood is actively working to keep the people of Nezza divided. Join Alex and some familiar friends in their search to unite the land of Nezza in this new adventure that will test their courage to the very core. 
Available: Now
Recommended for: Teens and Adults
Price: $14.99-$19.99
4. Haven by Anna Jones Buttimore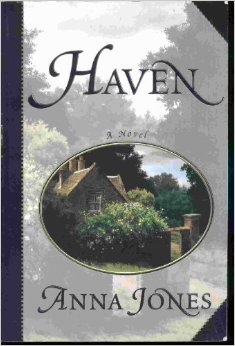 Anna Jones Buttimore was born and raised in the south of England, but attended school in Wales and resided there for the next 20 years. She's an LDS author and serves as a seminary teacher in her ward. Anna Jones Buttimore lives now in the village where she was raised with her husband and three daughters.
Synopsis: As a young woman, Gwen Evans decided to turn her parents' old farmhouse in north Wales into a cozy bed-and-breakfast. Here she lives quietly, creating a restful retreat for holiday visitors, sharing her simple LDS faith with them, touching their lives in lasting ways. In this isolated corner of Wales, guests find an unexplainable tranquility in the stillness of the lake and the majestic, rugged mountains dotted with sheep. Peace is certainly what Allison Melton is searching for. When her husband loses his job, he becomes unreachable, frozen in his fear that he will be unable to support his family. This brief holiday in Wales is Allison's desperate attempt to renew the bond they once share. Author Anna Jones has drawn upon the wonder and beauty of her Welsh homeland to create an exquisite and tender first novel about one woman's ability to reach out to others – and the gifts of love she receives in return.
Available: Now
Recommended for: Teens and Adults
Price: $16.99
 5. Michael Vey: Hunt for the Jade Dragon by Richard Paul Evans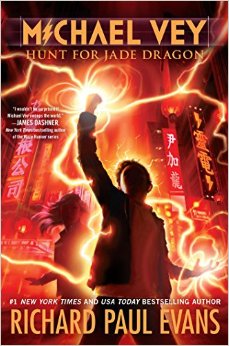 Richard Paul Evans is a member of The Church of Jesus Christ of Latter-day Saints. He was born in Salt Lake City, UT, and graduated from University of Utah with a Bachelor's of Arts degree. Richard Paul Evans lives in both Utah and Italy with his wife and five children.
Synopsis: Michael, Taylor, Ostin and the rest of the Electroclan head to China in search of a girl who may have discovered why Michael and his friends became electric. Her name is Lin Julung, or Jade Dragon, and she's a child prodigy with an IQ higher than Einstein's—and Ostin's.

But Hatch gets to her first, and the Elgen are holding her prisoner in their Taiwan Starxource plant. Now the Voice wants Michael and the Electroclan to go to Taiwan and free her before Hatch can realize his dreams of an army of electric children.

The hunt for Jade Dragon is on, and it's a race against time!
Available: Now
Recommended for: Children and Teens
Price: $16.14-$18.99
6. Janitors: Strike of the Sweepers by Tyler Whitesides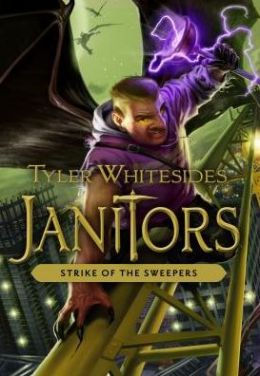 Tyler Whitesides is a member of The Church of Jesus Christ of Latter-day Saints that resides in Logan, Utah, with his wife.
Synopsis: The stakes have never been higher, and you have never seen squeegees do this before! It is a wild and slightly unsanitary ride as Spencer, Daisy, and the rebels find themselves chased by Mr. Clean's new and terrifying breed of toxite–the Sweepers. Time is short. With the fabled Manualis Custodum in hand, Spencer must figure out how to summon the founding witches if they ever hope to mop up and save education.
Available: Now
Recommended for: Teens and Adults
Price: $16.14-$18.99
7. Remake by Ilima Todd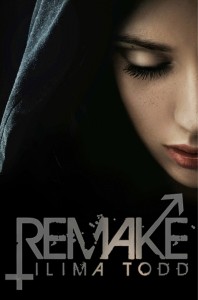 Ilima Todd was born and raised on the north shores of Oahu, Hawaii, but currently resides in the Rocky Mountains. She is a member of The Church of Jesus Christ of Latter-day Saints and writes mostly young adult novels.
Synopsis: Nine is the ninth female born in her batch of ten females and ten males. By design, her life in Freedom Province is without complications or consequences. However, such freedom comes with a price. The Prime Maker is determined to keep that price a secret from the new batches of citizens that are born, nurture, and raised androgynously.
But Nine isn't like every other batcher. She harbors indecision and worries about her upcoming Remake Day – her seventeenth birthday, the age when batchers fly to the Remake facility and have the freedom to choose who and what they'll be.
When Nine discovers the truth about life outside of Freedom Province, including the secret plan of the Prime Maker, she is pulled between two worlds and two lives. Her decisions will test her courage, her heart, and her beliefs. Who can she trust? Who does she love? And most importantly, who wll she decide to be?
Available: Now
Recommended for: Teens and Adults
Price: $17.99
8. The Line that Divides by Melanie Mason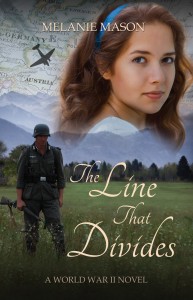 Melanie Mason graduated from Utah State University with a degree in Communications and currently resides in Portland, Oregon.
Synopsis: During a time when boundaries are clearly drawn by school, air raids, and overbearing Nazi officers, 16-year-old Marianne Leichtner's life appears to be decided, but Charlie changes everything.
When an American B17 bomber crashes in the hills behind her family's home, Marianne is thrust into a world of danger and secrets. After discovering Charlie and Sam in the barn, Marianne must choose whether she will hide the Americans or protect her family by turning them in to the Nazis. 
Her choice will decide her future, but there are consequences to choosing sides. To cross that line means discovering who she really is and what she is willing to do. 
Available: November 2014
Recommended for: Teens and Adults
Price: $17.99
9. Fire and Steel: A Generation Rising by Gerald N. Lund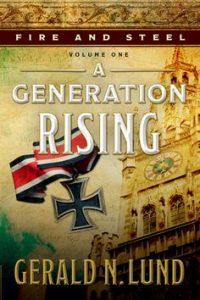 Gerald N. Lund is a prominent member of The Church of Jesus Christ of Latter-day Saints. Readers from across the globe have fallen in love with his novels, including The Work and the Glory Series. 
Synopsis: From master storyteller Gerald N. Lund comes the next blockbuster historical fiction series, Fire and Steel, Volume One: A Generation Rising, blending the powerful stories of two families on different continents the Eckhardts in southern Germany and the Westlands in southern Utah. While their circumstances are as divergent as their geography, each family must cope with trials that test their courage and fortitude. Spanning more than sixty years, the series follows the Eckhardts and the Westlands through some of the most turbulent times in history, including World War I, the Great Depression, the rise of Nazi Germany, and the Second World War with its devastating aftermath.
In volume one, A Generation Rising, life could not be more promising for the Eckhardts. They finally have a son, Hans Otto Eckhardt the male heir they have longed for and a child of such brilliance and promise that his success seems certain. But as youthful Hans's ambition takes him Away from his family and their small Bavarian village, the winds of unrest in Europe are about to erupt into the greatest war the world has ever known.
Available: November 28th, 2014
Recommended for: Adults
Price: $26.99
10. The James Miracle by Jason F. Wright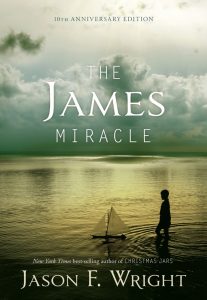 Jason F. Wright is a member of The Church of Jesus Christ of Latter-day Saints and has done a variety of things. He has appeared on CNN, FoxNews, and C-SPAN. He has been a columnist for Deseret News and Northern Virginia Daily and resides in Virginia with his wife and four children.
Synopsis: Sam and Holly Foster seemed to enjoy near-perfect lives. Each claimed a successful career and a legacy of goals set and achieved. Held above their possessions and accomplishments was their only child, James. He was the son they promised to raise together and the reason they came home each night. But when a series of events jolts the Fosters from their comfortable routines, Sam and Holly find the foundation of their family tested beyond anything they ever dreamed. 
Available: Now
Recommended for: Adults
Price: $15.99
Don't fret if a book you're looking forward to isn't included in this list. New books are being published and released all the time. Feel free to check out the author's websites for updates on certain novels or on goodreads.com to add to your library.