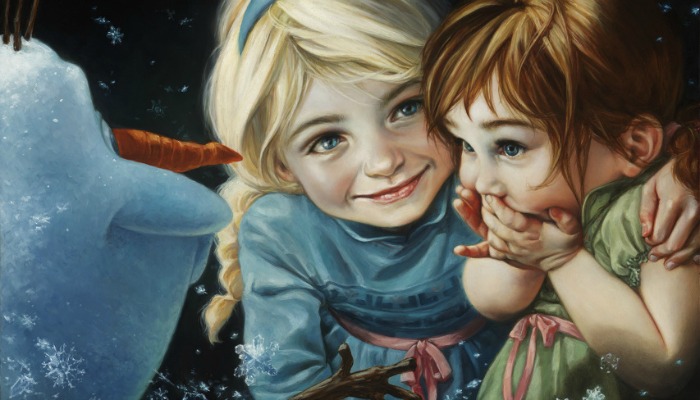 Heather Theurer knew from the time she was five years old that she wanted to be a famous artist when she grew up. Now, as a mother of five, Theurer is sharing her artistic talents with the world through Disney.
LDS Living reports that Theurer, a member of The Church of Jesus Christ of Latter-day Saints, grew up loving Disney—like most little girls. So, when Disney approached her at the San Diego Comic Con five years ago with an opportunity to create some art pieces for them, Theurer soon began creating Disney character portraits.
Although commissioned to create pieces of art for Disney, Theurer also has other creations in her online gallery, including those with religious or wildlife themes.
Theurer told LDS Living that the reason for her success is divine. "I know that my Heavenly Father gave me something special," Theurer said. 
View some of Theurer's creations below, and browse more of Theurer's art at her online gallery.