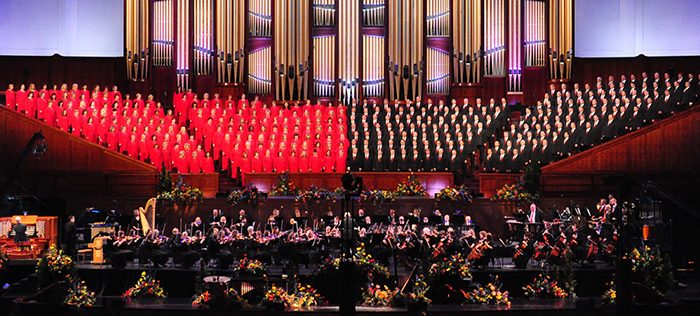 Meridian Magazine reported yesterday that the Mormon Tabernacle Choir has joined forces with Candlelight Media Group and will produce a feature length film revolving around the Choir. The film titled, "Singing With Angels," will be released in theaters in 2015 and will be directed by Brian Brough.
The script, written by Brittany Wiscombe, features one young woman's journey to join the Choir and will be shot on location on Temple Square, the Tabernacle, as well as other areas in Utah. Auditions for roles in the film will be held soon.  Anyone interested in auditioning may visit CandlelightMedia.com.
The president of the Choir, Ron Jarrett, said:
"The Choir is delighted to be collaborating on this film with Candlelight Media. The story of the film will be an affirmation that the Choir's music can bring peace and hope and transform lives."
Mormon Tabernacle Choir is comprised of 360 volunteer voices and serves as a musical ambassador for The Church of Jesus Christ of Latter-day Saints.  The Choir has received a Grammy award, two Emmy awards, plus five gold and two platinum albums over the course of their 167 year history.