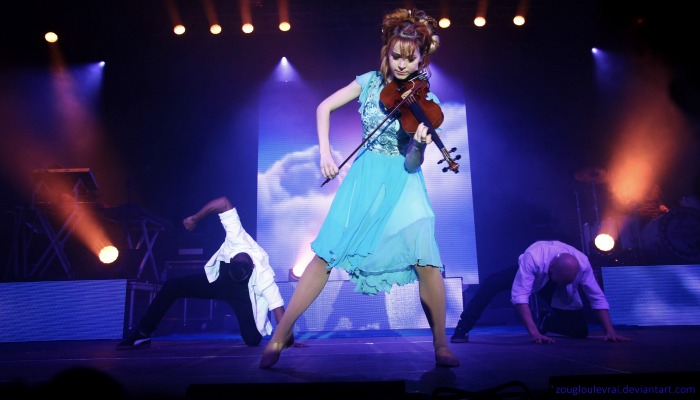 Lindsey Stirling and her partner, Mark Ballas, have been rising quickly on the Dancing with the Stars charts, earning a perfect score after their performance last week. Stirling, who first charmed YouTube audiences with her creative violin performances, has blown viewers and fans away with her dancing talent.
Her time on the dance floor, however, was in jeopardy after suffering an injury during rehearsals on Sunday. TMZ reports that Stirling "sustained a blunt rib injury and possible separation," a condition so painful that her Monday night performance might not happen.
In a video of the competitor and her partner waiting in a doctor's office, Stirling is clearly distraught over the situation. "I'll be so mad if I've blown it. We've worked so hard," she says tearfully.
In answer to her question about what would happen if doctors told her not to dance, Ballas confirmed, "You will be forced to, um, forfeit. It'll be the end of the road."
"In last week's dress rehearsal, I actually displaced a rib," she shared on Monday's episode of Dancing with the Stars. She and Mark spent the week "trying to find a balance between taking it easy and yet, rehearsing." Lindsey when in early Sunday morning to rehearse but was in so much pain that Mark insisted that she be taken to urgent care.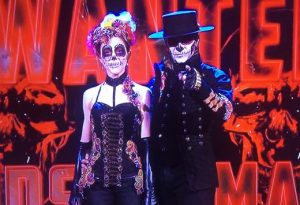 Despite the immense pain, Lindsey and Mark got on stage again Monday night to perform their Halloween pasodoble and scored a 27/30 for their excellent performance—straight nines from the judges.
When Lindsey crouched in pain and said that the dance "is a beast," judge Cary Ann said, "Lindsey, the pasodoble is not the beast, you are the beast."
Looks like Lindsey is still in the game!