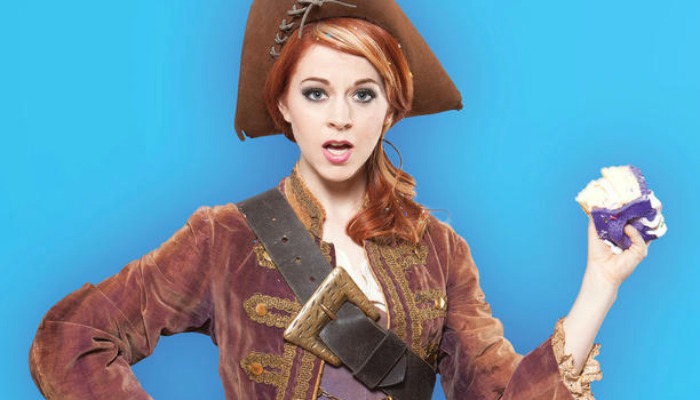 New York Times ranked Lindsey Stirling's new book, "The Only Pirate at the Party," number 10 on the hardcover nonfiction best seller list.
Stirling coauthored the book with her sister, Brooke S. Passey, and the duo released the book on January 12. The memoir explains how various events in Stirling's life shaped her into the performer she is today.
"I discuss my childhood, my experience on America's Got Talent, my struggle with anorexia, and a plethora of embarrassing–and hopefully entertaining–stories in between," Stirling writes on her website. "I want it to make you smile, I want to make you cry (or maybe just a little teary) and if you LOL at least four times, I will consider it a success."
The YouTube star and dancing violinist shared her shock and excitement of making the bestseller list via Twitter.
Wait what… we're best selling authors? #shock#tooexcitedpic.twitter.com/6VW8MrTd9F

— Lindsey Stirling (@LindseyStirling) January 22, 2016
On her website, Stirling explained that her hope was that as she shared her journey with others, they would "realize the significance of [their] own" journey.