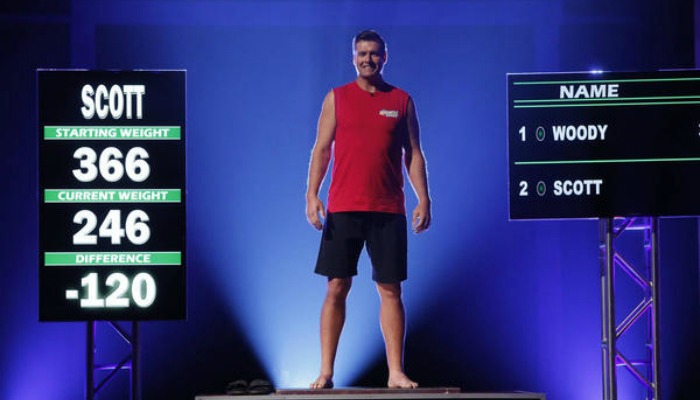 Scott Mitchell, a member of The Church of Jesus Christ of Latter-day Saints, weighed in on the finale of "The Biggest Loser" on January 30, 2015.
This season of "The Biggest Loser" featured former high-level athletes who had since become inactive and gained weight.
Mitchell, a Utah native, was a former NFL and University of Utah quarterback. In the height of his career, Mitchell played for the Miami Dolphins, Detroit Lions, Baltimore Ravens and Cincinnati Bengals.
When his weight loss journey began on "The Biggest Loser," Mitchell weighed in at 366 pounds. On the night of the finale, Mitchell weighed in at 246 pounds, a loss of 120 pounds or 32.79 percent of his 366 starting weight.
Mitchell had previously been eliminated from the competition, however all of the eliminated contestants were invited back to the finale to weigh in with the possibility of winning a $100,000 at-home prize to the eliminated contestant who lost the highest percentage of weight. 
As the eliminated contestants were weighing in, Mitchell led the pack as the favorite to win the at-home prize. In the end, contestant Jordan Alicandro, won the $100,000 at-home prize, losing 143 pounds or 44.27 percent of his 323-pounds.
Mitchell expressed his gratitude for the lessons he learned on "The Biggest Loser." "I've gained a knowledge of making healthy food taste great. I've gained a passion for exercise, especially in the morning," Mitchell said on the finale. "I've gained some amazing friends. I've gained a deeper love for my family and to be present in their life everyday. I've gained a love for myself."