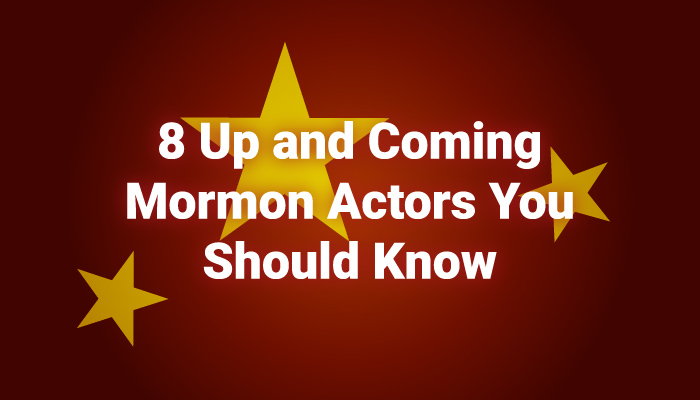 Many members of the Church can list off the most famous Mormon actors, Donny Osmond, Ricky Shroeder, Paul Walker, Wilford Brimley.
But a new generation of LDS actors and actresses are on the rise and set to have their big break. Here's who to be on the look out for.
Anson Bagley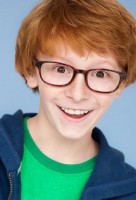 Anson's career started with his family's YouTube Frozen parodies. His cover of "Love is an Open Door" has been viewed more than 140 million times!
With success like that, no wonder Hollywood has come knocking. He has started with bit parts on TV series like "Criminal Minds" and "Fresh off the Boat" and then recently starred in the film "The Cokeville Miracle." Anson's distinct look and earnest style is sure to continue to win him fans.
Scott Christopher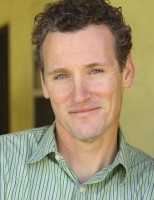 Scott Christopher is familiar to many Latter-day Saint moviegoers from his starring role in the movie "The Best Two Years."
Recently his career has made another turn up. His supporting role in the critically acclaimed drama "Granite Flats" has rejuvenated his career. Not only is he making guest appearances on shows like "Modern Family," but is starring in two films coming out in 2016, "Love Everlasting" and "Academic Malfeasance."
Scott's winning charm has always made him a favorite of LDS audiences, but his "Granite Flats" outbreak may just show the rest of the world what he's capable of.
Mireille Enos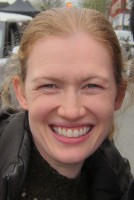 Mireille Enos, the star of Netflix' "The Killing" is more established than many on this list. With "The Killing" coming to a close, however, she is poised to shine even larger.
She's landed a leading role on "The Catch," a new primetime ABC drama produced by Shonda Rhimes, the creative mind behind "Grey's Anatomy," "Scandal," and "How to Get Away with Murder."
Mireille used the year off between shows to shoot three new movies all set to come out in 2016.
Pierce Gagnon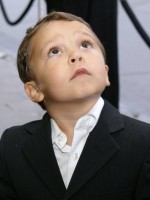 By far the youngest Mormon actor on this list, Pierce Gagnon (10) has already racked up parts in more major studio films than many actors can in a lifetime.
After parts in movies like "Looper," "Rio 2," and "Tomorrowland," Pierce settled into the Steven Spielberg produced television series "Extant," starring opposite Halle Barry.
Now that "Extant" has ended after two seasons, the next chapter can begin in the exciting career of this young actor.
Sarah Kent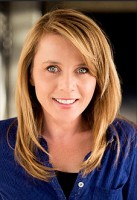 Sarah started her career for the Comcast on Demand mini-series, "Midnyte."
She has spent the last three years starring in the Utah set web series "Proper Manors."
While the show has yet to find a large audience, Sarah's performance has won her top billing in the upcoming film about the Mormon Tabernacle Choir, "Singing with Angels." She'll star across from Scott Christopher.
Clare Niederpruem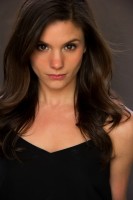 Clare Niederpruem isn't technically Mormon. She describes herself instead as a "Mormon enthusiast." Married to a member of the Church, she was the only non-LDS producer on the recent film "Once I was a Beehive."
Clare has begun to make a career for herself in horror films, recently working opposite Danny Trejo in "Zombie Hunter."
But her role as a nuanced Mormon vixen in "Beehive," may help to expand her boundaries. She already has two films set for release in 2016.
Richard Sharrah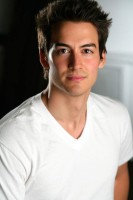 If you recognize Richard Sharrah, it's almost certainly from his many "Kid History" videos. Sharrah helped found the wildly succesful "Bored Shorts" YouTube channel.
His YouTube exposure led to a walk on part in the pilot of ABC's "Blood & Oil," which turned into a bit part in last year's "Just Let Go." Richard is now set for a supporting part in the 2016 film "Alienate."
Sharrah's sense of humor and Brandon Routh good looks make his rapid rise predictable. Don't be surprised if he hits his big break soon.
KayCee Stroh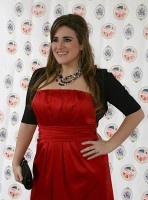 KayCee Stroh, who is best known for her work in all three "High School Musical" films, retired in 2011 after modest success on TV to start her family.
KayCee, now the mother of two, has announced her return to the big screen with the 2017 movie, "Holly, Jingles, and Clyde."
Now that she's back, this talented dancer, singer, and actor, with a devoted fanbase to boot, has everything necessary for her career to go to the next level.
Who are your favorite LDS actors? Who do you think will be the next big name?