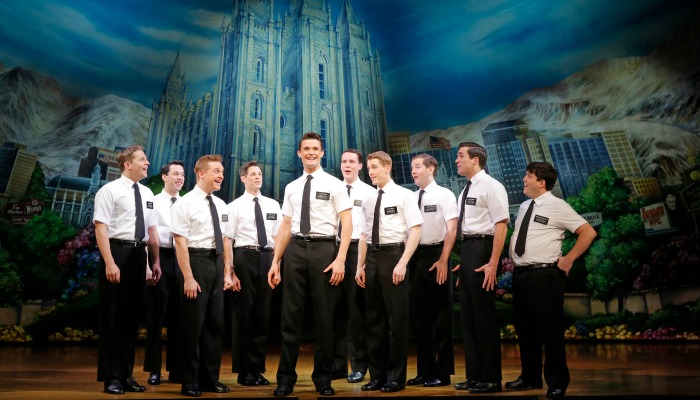 The Tony-award winning Broadway musical "The Book of Mormon" is making its stop in Utah this summer.
The show will put on 15 shows at the Capitol Theater in Salt Lake City from July 28 through August 9 Tickets are already available to the general public. Tickets went on sale yesterday morning, and because of the high demand for tickets, ArtTix had to start a wait list.
The Church of Jesus Christ of Latter-day Saints, however, decided to make lemonade out of lemons, and instead of opposing the situation, they are embracing it by adding full page ads in the musical's playbills. The ads emphasize that "the book is always better."
When the show premiered in 2011, the Church sent out an official statement saying,
"The production may attempt to entertain audiences for an evening but the Book of Mormon as a volume of scripture will change people's lives forever by bringing them closer to Christ."
The musical is about two young missionaries who are sent to Uganda to share the religion and the Book of Mormon with the population. The show was created by Trey Parker and Matt Stone, creators of the TV show, South Park. The humour in the musical is cynical and satirical, and reviews add that it may include offensive words.