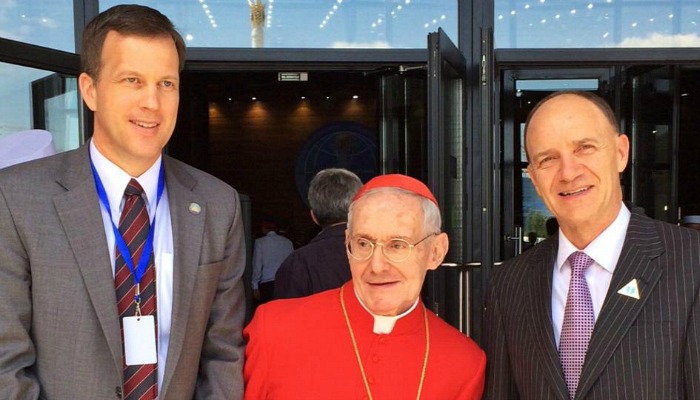 Elder Jörg Klebingat, of the Quorum of the Seventy and Europe East Area presidency, addressed an audience representing global religions at the fifth Congress of Traditional and World Religions convened in Astana, Kazakhstan on Thursday, June 11, 2015.
The theme at this year's conference focused on mutual respect and understanding among the world's religious leaders that will lead to peace, security and harmony. Klebingat contributed to the dialogue by saying,
To achieve peace, security and harmony in the world, we must really mean what we say. We should be sincere about each other's well-being and in our good intentions towards one another.
Also in attendance at the conference was Kazakhstan President Nursultan Nazarbayev, UN general secretary Ban Ki-moon, Jordan's King Abdullah II, Finland President Sauli Niinistö, Ethiopia President Mulatu Teshome and representatives of Christianity, Islam, Judaism, Buddhism, Taoism, Hinduism, Shintoism, Zoroastrianism and several NGOs — in total, some 80 delegations from 42 countries.
To read the full transcript of Klebingat's remarks, go to Mormon Newsroom.