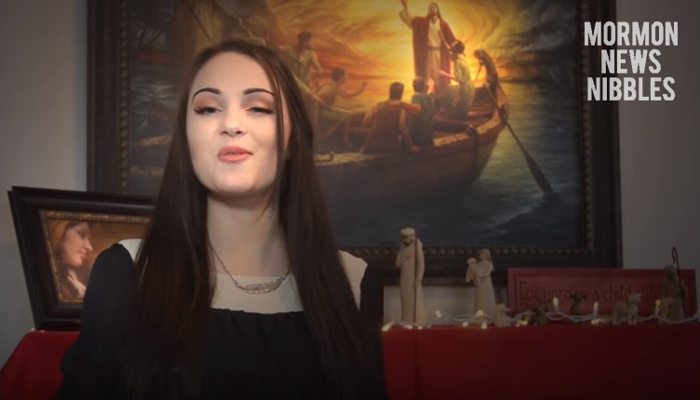 Mormon Singer Makes Waves On The Voice
Mormon vocalist and former BYU student, Belle Jewel competed on The Voice Monday, October 24.
"She has her own style in every way," said Miley Cyrus of Mormon artist, Belle Jewel. "I'm looking forward to picking songs with Belle because I think I'll grow a lot and learn a lot in this experience, too."
Belle Jewel hit the ground running during her performance of "Don't Dream It's Over" by Crowded House, winning immediate positive reactions from all the judges. Ultimately, she was chosen by coach Miley Cyrus.
"I think Belle is one of those artists who really, stylistically, has carved her own niche out in this show," Tim McGraw said of Jewel.
Even Alicia Keys weighed in, telling Jewel, "Belle, I love your voice. …I love the mixture of styles that you bring."
But it wasn't just the judges who were fawning over the former BYU music students talent. Her recording of "Don't Dream It's Over" hit no.12 on iTunes alternative charts.
Belle will compete again on Monday, November 7th, and it is up to the public to ensure she advances to the next round.
Read more at LDS Living.
Mormon Basketball Player Serves A Different Kind of Mission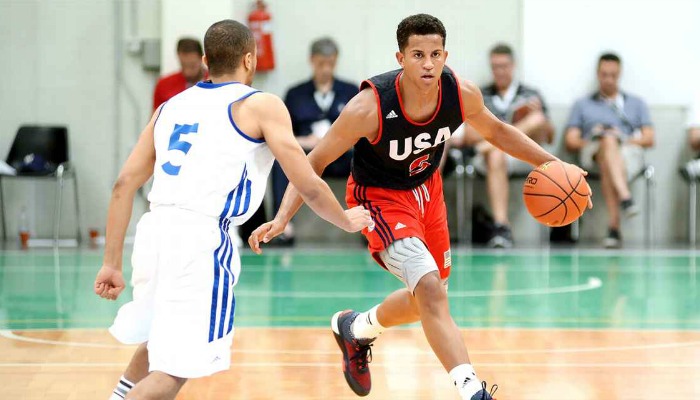 Frank Jackson was raised on three principles: to compete, to succeed, and to serve.
Now, Jackson is #15 for the Duke Blue Devils, and will take on Kansas at Madison Square Garden, on November 15. The following day, his best friend Will Watanabe, will leave for a 2-year LDS mission in Tokyo, Japan.
"I really wish I was going too," Jackson told ESPN.
Jackson had always had the desire to go on a mission, and up until last year, he had every intention of serving. But, as the time to put his mission papers in approached, Jackson began to wonder if it really was what the Lord desired him to do.
"It was a really hard decision," Frank Jackson said. "Very hard."
Jackson decided, without pressure from coaches, parents, or friends, that the conventional Mormon mission was not for him. Instead, he'd serve through his sport. With more than 34,000 fans on Instagram, and another 12,000 on Twitter, Jackson has a lot of eyes on him — the perfect opportunity to set an example.
"I'm in the spotlight," Jackson said. "Everyone is watching us. I can use that as a chance to be a light in the world, in a sense, to show people how I live and what I believe."
Jackson has even been able to use his prestige to help out missionaries in the area, using his semi-fame to connect them with potential investigators.
Read more at ESPN.
LDS Author Sells Film Rights For Millions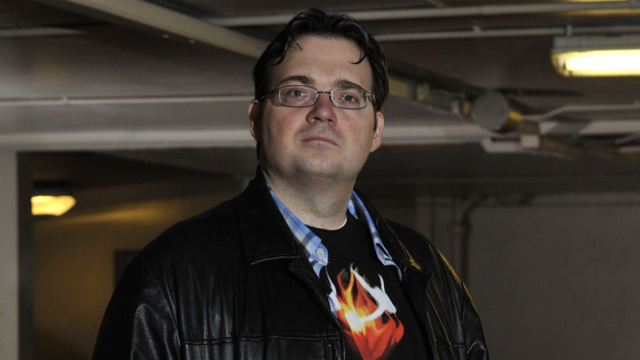 Brandon Sanderson, creator of the Cosmere universe, has just sold the film rights to his acclaimed book franchise to DMG Entertainment. The company is committed to spending $270 million for the first three movies from Sanderson's writing.
DMG says the acquisition is akin to a comic book universe, rather than a book franchise, due to the expansive nature of the universe Sanderson has created. Sanderson will receive a minimum guarantee from each film, and a rich backend — giving him the opportunity to make millions.
read more at LDS Living.
Utahn In Final Five For Eggland Recipe Contest
Salted Honey Raspberry Bread Pudding is apparently just as delicious as it sounds, as it is among the top five competitors in Eggland's America's Best Recipe contest. The grand prize is $10,000.
"I really didn't believe it until I saw it," said Utah native and creator behind this scrumptious concoction, Shauna Havey. "There were so many good recipes. … To be in the final five is an amazing thing. I didn't expect it at all."
Havey's pudding beat out the competition in the Southwest regional portion of the competition and now must hold its own against Yummy, Yammy Egg Foo Yung, Southern Style from Alabama; Johnny Cakes and Lobster Eggs Benedict from Rhode Island; Creamy Scrambled Eggs with Pine Nuts in Baked Potato Shells from Nevada; and Salted Caramel Upside Down Apple Cake from Michigan.
Havey began honing her cooking skills when she got married 17 years ago. Things got serious when she entered and won a camera through a Food Network cooking competition. Havey then began developing her photography and cooking skills in tandem, combining them to create her blog.
In order to compete in Eggland's contest, recipes needed to include two eggs and a local ingredient (hence the honey and the raspberries).
Voting ends November 7th. To vote for Havey's recipe, click here.
Read more at Deseret News.