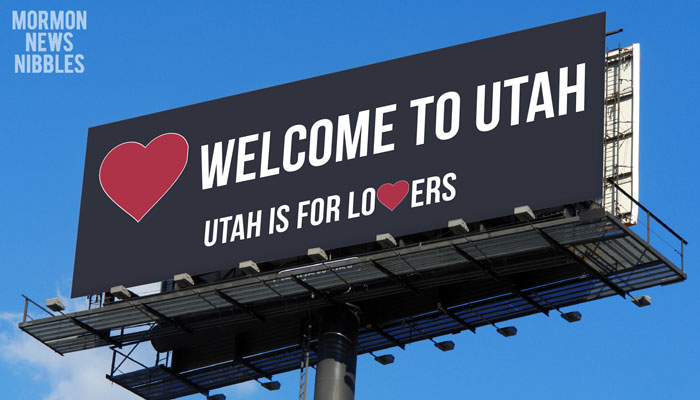 New MormonLeaks Dump Reveals Reasonable Church Authority Stipend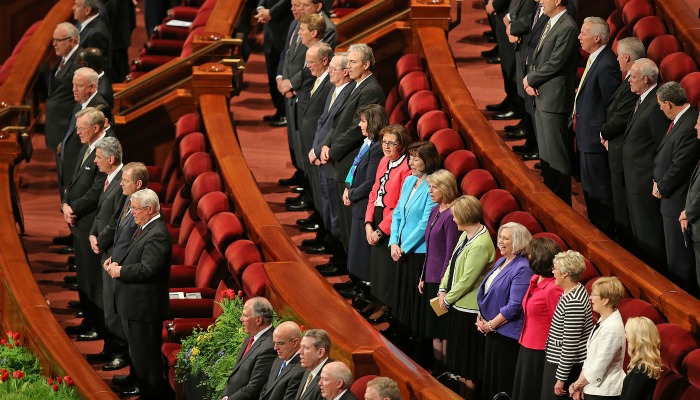 Four new documents have to come to light giving transparency to Church operations by specifically detailing the living allowances for General Authorities.
"The amount disclosed is on the bottom end of what I expected," according to MormonLeaks founder, Ryan McKnight.
The documents include a "pay stub" for President Henry B. Eyring, including a few bi-weekly break downs of his spending in 2000. Other documents purportedly show a 2014 memo, indicating an increase in the allowance from $116,400 to $120,000.
The Church will not comment on the authenticity of these documents, but Church spokesman Erik Hawkins did release the following statement:
"General Authorities leave their careers when they are called into full-time church service," said Hawkins. "When they do so, they focus all of their time on serving the Church, and are given a living allowance. The living allowance is uniform for all General Authorities. None of the funds for this living allowance come from the tithing of church members, but instead from proceeds of the Church's financial investments."
The amounts are neither extravagant nor surprising, and some argue the information is hardly newsworthy.
According to Matthew Bowman, author of "The Mormon People: The Making of an American Faith," the amounts are in line with what most clergyman make, if not a little lower.
"The most relevant comparison might be the income of other clergy, and from my understanding, those totals are not dissimilar to what Protestant clergy make," Bowman told KSL. "It doesn't strike me as anything even newsworthy. The question of newsworthiness isn't about the amount but whether they should be public at all."
The LDS Church has never been shy about issuing allowances to General Authorities, though they've never published amounts. President Gordon B. Hinckley commented on the practice in October 1985 General Conference, stating, "… the living allowances given the General Authorities, which are very modest in comparison with executive compensation in industry and the professions, come from this business income and not from the tithing of the people."
McKnight feels the term modest is up for debate, and makes no indication himself whether publishing these numbers is meant to positive or negative — and frankly, he does not care.
Adding to the list of thing McKnight does not care about is the question of how these documents were obtained.
"I don't know how the person got them, and I don't care," he said. "That doesn't play into the decision. … If they have broken a non-disclosure agreement or have broken the law to obtain the information to send to us, that is their problem, not mine. If we receive something we think should be part of the public record, we will publish it."
Read more at KSL.
LDS Mother Saved By A Stranger During Ft. Lauderdale Shooting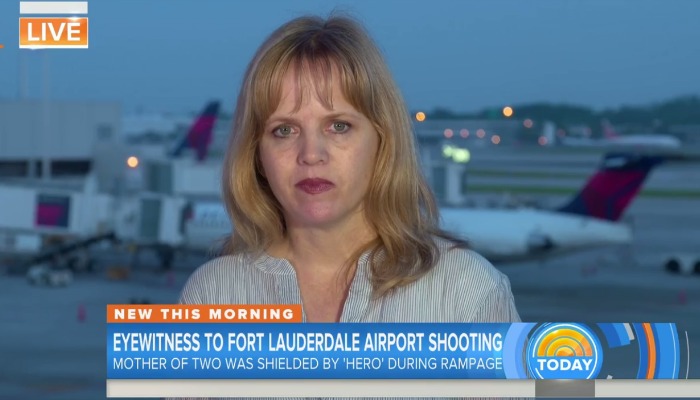 Friday, January 6th a gunman killed five and wounded eight at the Ft. Lauderdale airport. Annika Dean, LDS mother of two and art teacher, found herself hiding behind a cart at the Ft. Lauderdale airport as a gunfire rang out across the baggage claim.
As a public school teacher, Dean has been through two active shooter trainings, but without anywhere to run or hide, she was a sitting duck.
"I saw the shots being fired," Dean told TODAY. "I immediately ducked behind a Smart Cart and I just laid there. There really wasn't anywhere to hide. I couldn't have escaped. I couldn't have run."
Dean reported to have heard another bystander near her hurling insults at the shooter, drawing him toward their area.
"I was praying to God the entire time that my children will not lose their mother. The gunman was walking around and he was shooting people near me, and I thought I might be one of his victims."
As the gunman continued his rampage, a stranger came to Dean's aid.
"His name is Tony Bartosiewicz, from Rochester New York… I'm really grateful he was willing to put himself at risk to shield my body."
A retired electrician, Bartosiewicz was coming home from a cruise with his wife, who was at another part of the baggage claim during the time of the shooting.
Dean has thanked Bartosiewicz many times over for his act of selflessness, and is recovering well following the incident.
"I went to Walmart last night and was a little nervous. I heard a loud sound and it frightened me," she told the Sun Sentinel. "But I'm not going to stop living my life, but I'm definitely going to keep my eyes open."
Hear Dean's story at Today.
Utah The Best State For Lovers (Sorry Virginia)
Data from a nationwide study on positive relationships calls Virginia's
slogan "Virginia Is For Lovers" into question. Instead, the Michigan State University researchers found that Mississippi, Utah, and Wisconsin topped the charts for healthiest romantic relationships. Virginia landed somewhere in the middle, but not quite so low as New York and North Dakota.
Assistant psychology professor, William Chopik, specializes in the study of the effects of relationships. Chopik studied the survey data of 127,070 individuals from all states. By measuring attachment anxiety (i.e. clinginess)  and attachment avoidance (i.e. commitment issues) Chopik was able to rate each state. The top states scored low in both categories, and also exhibited high rates of marriage and few people living in isolation.
"When I think of New York, I think of the anxious Woody Allen type, and New York had one of the highest scores for attachment anxiety," said Chopik, who was named one of Forbes' "30 Under 30 for Science in 2016." "California, on the other hand, seems like a romantic place with beautiful sunsets, oceans and warm weather. And Utah residents are known to be very nice, warm and generous, which many people attribute to the large Mormon population."
The study, published in the Journal of Research in Personality, notes the effects of both seclusion and isolation on relationship health.
Read more at Science Daily.