Will the LDS Church Cut Ties With The Boy Scouts?
The days of navy blue shirts and yellow neckties or khaki uniforms crowding LDS gymnasiums may see its end, now that the Boy Scouts of America have amended their policies on transgender scouts. After 100 years of checking birth certificates, Boy Scouts of America will now admit boys based on the gender listed on the application.
"For more than 100 years, the Boy Scouts of America, along with schools, youth sports and other youth organizations, have ultimately deferred to the information on an individual's birth certificate to determine eligibility for our single-gender programs," the group said in a statement. "However, that approach is no longer sufficient as communities and state laws are interpreting gender identity differently, and these laws vary widely from state to state."
This is not the organization's first foray into adapting inclusion guidelines. In early 2013, the BSA announced its decision to allow openly gay Scouts — a decision that prompted the Church to revaluate their relationship with the organization.
Fortunately, the most recent change doesn't seem to affect the two groups' ties.
The day after the BSA rule reversal, the Church released the following statement:
"The Church is studying the announcement made yesterday by Boy Scouts of America. Boy Scouts has assured its religious chartering organizations that, as in the past, they will be able to organize their troops in a way fully consistent with their religious beliefs. In recent years the Church has made several changes to its programs for youth, and continues to look for ways to better serve its families and young people worldwide."
Church Leaders Issue Statement Following Quebec City Mosque Shooting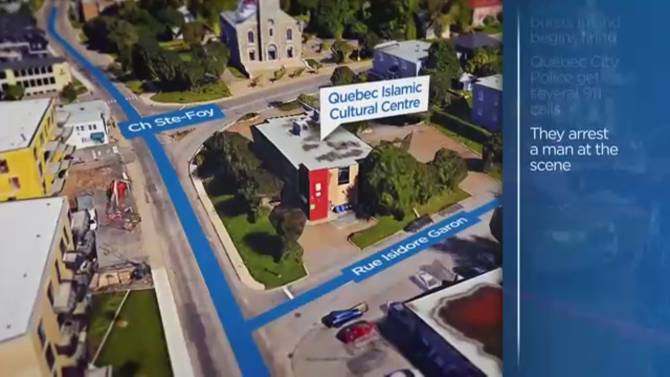 Worshippers are still reeling after a tragic attack on a Quebec City mosque. Six are dead and 19 injured after a gunman opened fire on a group of worshippers kneeling in prayer.
Though the attack shook the nerves of the Quebecois Muslim community, their faith remains strong.
"Before the shooting, this was our place of worship," one woman told CBC News. "It was our place of peace. But today, it will remind us that humans make mistakes. It will remind us that there are people in the world who don't accept difference.

"In spite of the pain, it's our right to be here."
Canadian representatives of The Church of Jesus Christ issued the following statement after the devastating attack:
"We express our deep sorrow and condemnation for the tragic shooting of our brothers in worship at the Quebec City mosque last evening. Central to the doctrine of The Church of Jesus Christ of Latter-day Saints is that God is Father to all inhabitants of the earth and that He loves each of us deeply. We are His children.

"We offer our prayers in support of those most directly impacted by this senseless and unjustifiable act. We further invite all to reach out in faith and tolerance and love to our brothers and sisters of other beliefs. We are indeed all God's children."
Belle Jewel Raises Refugee Awareness Through Song
Teaming up with Mormon trio Firefly, LDS "The Voice" finalist, Belle Jewel, hopes to spread awareness for refugees. President Trump's recent executive order, ceasing immigration from seven Muslim-majority countries, stirred concern among many members of the LDS community.
Fittingly, the musical team decided to cover Tim McGraw's "Humble and Kind."
LDS Iranian Refugee Says Take A Chance On Me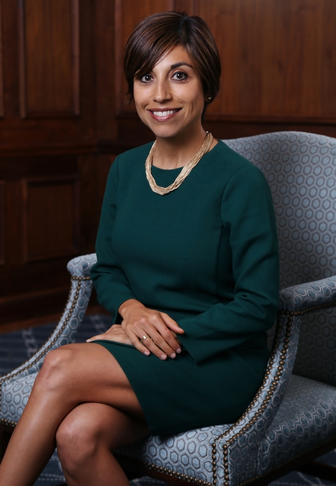 Latter-day Saint, Law Professor, and Iranian refugee Mehrsa Baradaran was forced to flee her country at just 9-years-old. In an essay for Slate.com, Baradaran walks us through finding hope in America as a terrorist country refugee. She writes, "…every morning and every afternoon in grade school, I shouted "Death to America" with all my classmates."
Despite her background, Baradaran found love and acceptance in the States, she began to believe in an America that believed in her. But in her essay Baradaran does not mention the group that first embraced and welcomed her family, helping to fill her house with furniture and encyclopedias: the Mormons.
"For us, the Church was America," she told Deseret News. "When we came to America as refugees, in 1986, the very first people who embraced us were Latter-day Saints who were open-minded and open-hearted. We were from a terrorist country then, but the Church didn't care."
Baradaran wore her missionary badge as she took her oath of citizenship. She and her sister earned law degrees, eventually teaching at BYU's J. Reuben Clark Law School. Today, Baradaran is a banking law professor at the University of Georgia; while her sister teaches criminal law at the University of Utah.
But despite the family's strides and service to the country, they remain affected by Trump's new anti-immigration policies. Baradaran's aunts, uncles, and cousins, who have waited over 15 years for their green cards, were left without any hope of entering the United States. Trump's revision to allow those who had already obtained green cards to enter changed that. Still, her aunts and uncles will wait.
"They don't want to risk it and get stuck in an airport," Baradaran said.
Baradaran lauded the Church for encouraging diversity, thanking those members who stood up against Trump's decision.
"I hope the Church can still be that moral compass for America," she said.
Read more at Deseret News.