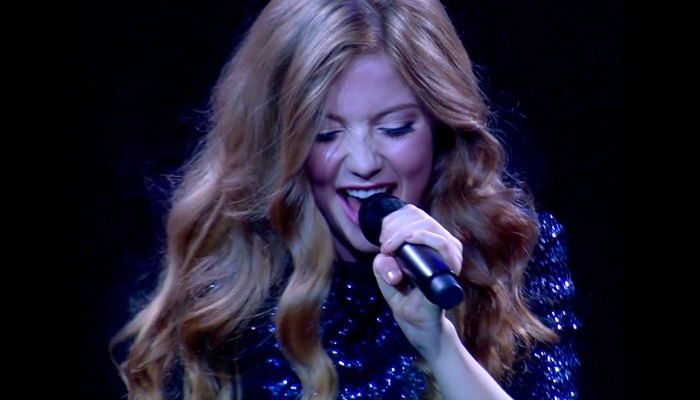 We're in for a treat this Wednesday, October 11th. At 6 p.m. MTD, Mormon artists Lexi Walker, Patch Crowe, Nicole Luz and Madilyn Paige will be featured on a Question and Answer session of Face to Face. The Q&A will be broadcast on LDS.org, Facebook, and YouTube.
In case you don't remember who these awesome individuals are, here are some throwback videos you'll want to re-watch:
Lexi Walker
Here's Lexi with One Voice Children's Choir and Alex Boyé (circa that period of time when "Let It Go" was everyone's favorite song).
Lexi Walker grew up in a musically-inclined family, but didn't start taking voice lessons until she was 11-years-old when her mom tried to help her get into the One Voice Children's Choir. Impressed by her mature and energetic voice, the choir's director said she would be better as a soloist.
She's performed at the Beijing International Film Festival, National Concert Hall in Taipei, Carnegie Hall, Radio City Music Hall, Disney World and for our Troops at the Kennedy Center. Earlier this year, Lexi got invited to sing at the Inaugural Ball for the Vice President's first dance.
Lexi is a Utahn with a special gift that she delights in sharing with the world.
Patch Crowe
Patch was a member of Provo-born boy band Beyond 5. Here's an original song the band put together four years ago:
Patch has an Aussi-British mom and an American dad, so . . . triple citizenship! Cool! He and his other eight siblings grew up in Australia and enjoyed a cheerful upbringing, learning how to play the trumpet and the piano, participating in school plays, and snowboarding.
After returning from his 2-year service in the Scotland/Ireland mission, he married Erin Todd Crowe for time and eternity on July 15th, 2017.
Nicole Luz
Nicole Luz is from the Sobradinho 2nd Ward in the Brasília Brazil North Stake and this Brazilian girl has got style, voice and a love for the truth. Nicole lets beliefs shine, repping the LDS Church by wearing her Young Women's medallion and sharing her testimony through conversation and through music.
Here's a short segment of Nicole's performance on the show, The Voice Kids (essentially a Brazilian version of American Idol).
Last year, Nicole participated in an international talent competition with 500 youth from 80 countries and won first runner-up in the teen category.
Madilyn Paige
Remember this from 2016?
Madilyn grew up in Japan but has lived in Provo the last few years. She feels joy in sharing her talents with the people around her as she lets her faith and life experiences inspire her voice and her songs.
With over 122K YouTube subscribers, Madilyn continues singing and filming and pleasing her fans with her beautiful artistic style and passion for music. She starred as a contestant on The Voice in 2014 and has since published a self-titled EP album.
Madilyn was also the winner of the "Next Big Youtuber" award at Utah's YouTube Convention – CVX Live 2015 on 9 August 2015.
Got questions?
Remember that the Q&A session is open. If you have a question for one or all of the singers, visit churchofjesuschrist.org, scroll to the bottom of the page, sign in and post your question!