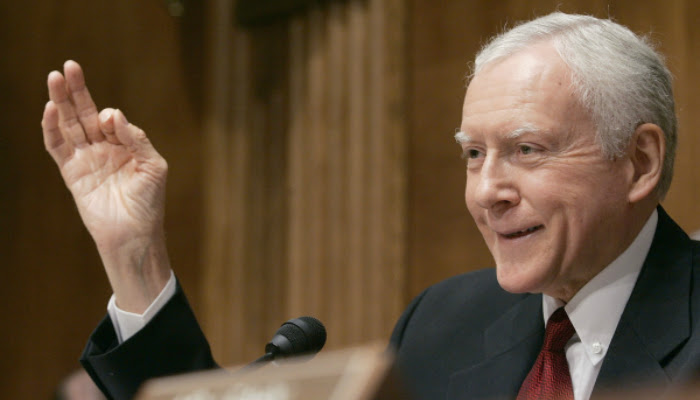 Don't worry. The Senator wasn't high when he gave this speech.
Senator Orrin Hatch (R-UT) gave a speech on the Senate floor on 09/13/2017 endorsing the medical research of medical marijuana to aid those suffering from debilitating and rare illnesses.
He introduced his Marijuana Effective Drug Studies (MEDS) Act to endorse the medical use of cannabis and expand research to uncover its helpful uses.
To bring home the point, Senator Hatch punched in several puns that have been getting laughs from across social media.
He claimed it was "high time" to address research in cannabis and remarked that it was time to delve into the "weeds" of the many uses. Senator Hatch also added that this would be a "joint effort" bipartisan initiative. "To be blunt, we need to remove the administrative barriers preventing legitimate research into medical marijuana."
Putting puns aside, he recognized that this was a controversial topic that was not to be taken lightly. While he strongly condemned recreational use, Senator Hatch argued that this cannot blind us to the fact that there is evidence of its ability to "truly change lives for the better."
"Mr. President, I understand that medical marijuana is a difficult issue. I understand that it's not an issue without controversy. But we cannot shrink from our duties simply because they require us to make hard choices. And at present, we have a duty to help the thousands of Americans suffering from debilitating seizures and chronic pain who desperately want help but don't know where to find it. Passing the MEDS Act is the first step in giving these men and women the reprieve they need." 
Watch part of his speech before Congress and learn a little more about it.