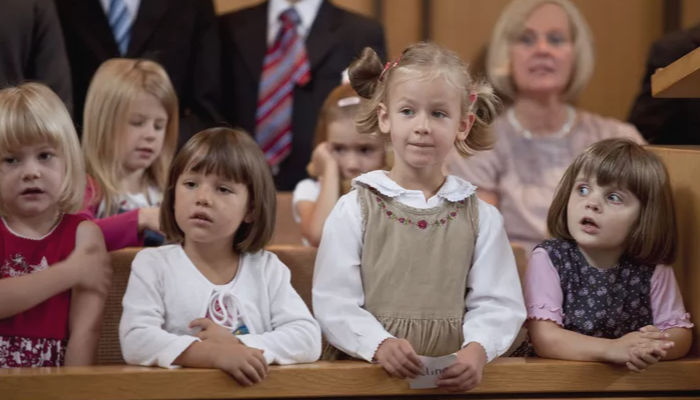 Primary Program season is upon us. Get hyped for the best sacrament meeting of the year with these hilarious tweets.
1. A little louder, please.
"uuuuhhhh…. Nephi is a great example to meeeeeeeeeeeeee… *sucks air thru teeth* cause he got the plates." #primaryprogram

— Justly Justin (@ReebEmAndWeep) October 29, 2017
2. Taking it a little off script…
Primary Program was today.. going well and then it got really good. A 5-7 year old boy stood tall at the pulpit, not accepting help from the primary leader because he knew his part well. He said, "I hate everyone!"and proceeded to his seat. #twitterstake #PrimaryProgram

— Kellen Madsen (@Mad_R_Than_Kel) September 30, 2018
3. You've got to respect the dedication.
Went to the primary program today in another ward. One kid commanded the pianist to stop playing so he could remember the words to his solo of the 3rd verse of Book of Mormon Stories. #PrimaryRocks #primaryprogram #ldsprimary

— Logan One Another (@HeasleyLogan) September 23, 2018
4. A little self-promotion never hurt.
"I choose the right when I help my mom…and today is my birthday." #primaryprogram #sunbeams

— Samuel James Dunn (@samueljamesdunn) November 12, 2017
5. The greatest fear of all…
Kids line up at the mic to talk about service. My kid: "I do not really help my parents. They give me my greatest fear of all… (Long, meaningful pause that could teach Bob Hope a thing or two about timing.) I have to do it anyway." #LDSprimaryprogram #radZac #momlife pic.twitter.com/OUYjWBfhC8

— Keira Dominguez (@keira_dominguez) October 1, 2018
6. Yet the spirit is strong!
#PrimaryProgram just began already 1 meltdown 2 frequent wavers & a kid tryna outsing err'other child YET the Holy Spirit is so strong!?Z /1

— Sistas in Zion (@SISTASinZION) October 29, 2017
7. So glad she stuck around.
Literally only one kid knows all the lyrics to all the songs and she's 12 and technically not even in primary. #PrimaryProgram

— I am Mrs. Nesbitt! ?‍? (@ayareeb) October 29, 2017
Related: If Kung Fu Panda Put on the Primary Program
8. Putting things into perspective.
"I pay my tithing because the blessings are more valuable than any Xbox I could buy with it." #primaryprogram

— Stake Clerk, The (@TheStakeClerk) October 22, 2017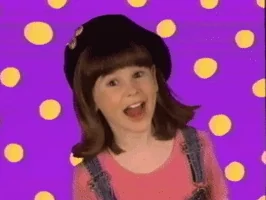 9. Rehearsal always goes better than opening day…
#primaryProgram was disappointing. Sunbeam said poop in microphone during rehearsals but not sacrament meeting performance #Mormons

— Blatherskite (@MiddleAgedMezzo) October 22, 2017
10. Ripture power keeps me safe from sin.
"I folla da prophet by weeding da riptures" #primaryprogram

— Stake Clerk, The (@TheStakeClerk) October 22, 2017
11. Cause they yell em'!
It's very clear what songs the kids KNOW! #PrimaryProgram

— Brian Child (@BYUSportsCave) October 15, 2017
12. Sing like nobody's watching.
Gotta respect the kid using his tie as a microphone while singing "I'm Trying to be Like Jesus" #lds #TwitterStake #primaryprogram

— Bethany M. Hyatt (@BethanyMHyatt) September 24, 2017
13. Baptist hymns are still pretty *on brand*.
When the primary president has the kids sing a song NOT in the #LDS children's song book. #thuglife #rebel #primaryprogram ?

— Leading Saints (@LeadingSaints) September 17, 2017
14. Replace ~cats~ with ~dogs~ and the kid is right!
Rogue Sunbeam: "Jesus created all the animals, BUT HE LIKES CATS BEST, OK??!" #PrimaryProgram #roguesunbeam

— Meg Redner (@apeculiargirl) December 11, 2016
15. Woah…
Kid: "Part of repentancing is promising God you won't do it again. Even if you already did it again." #primaryprogram #churchtweets

— The Expert Textpert (@experttextperts) October 30, 2016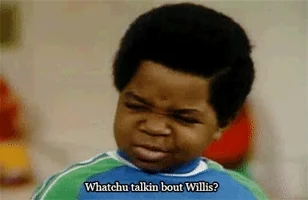 16. A valid concern.
I can't wait to be baptized, I hope it will be in warm water. #primaryprogram

— Michael (@dichaelmavis) October 25, 2015
Related: The 13 Kids at Every Primary Program
17. Not cookies n' cream…
I wonder how that microphone tastes? #PrimaryProgram

— Ken Astle (@KenAstle) October 28, 2012
18. Phew.
WHEN WE FINALLY FINISH THE #PRIMARYPROGRAM pic.twitter.com/8SPhq2UB7V

— benbernards (@benbernards) September 23, 2019
Until next year, folks.