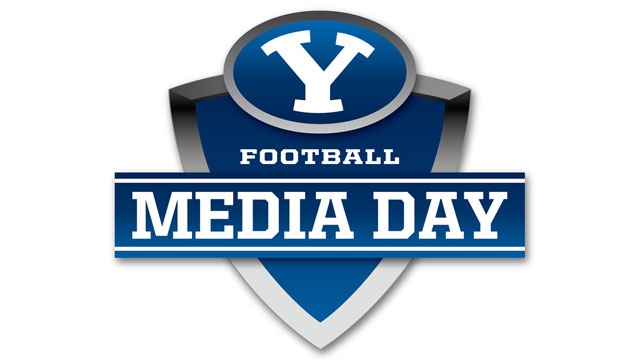 Dick Harmon at deseretnews.com gives us a primer for BYU's Media Day Monday.
Suddenly, there's an oasis in sight; a football trough we can all drink from in the lazy days of summer.
BYU's football media day on Monday comes way too early, but perhaps just in time when one considers the drought of actual conversations with players and coaches.
It's a time to mine information and avoid talking points. It's a time to wade through preseason hype and uncover useful information. In other words, it will be a typical media day sans the Pac-12, MWC or Big 12 crowd.
The Cougars do this a month before anybody else, weeks before the Pac-12, Mountain West, Big 12 and other leagues. Why? Because as an independent, it's their show and they'll do it whenever they want to. Plus, because it's a single school show and attracts a number of national sports experts, one could call it BYU's day in the light of a solo sun.
Perhaps by design — or not — Monday officially kicks off college football talk in a formal way both locally and nationally.
Specifically, it is scheduled after BYU finishes some of its summer camps, junior days, most of its offseason recruiting and, ultimately, when Bronco Mendenhall has completed his first actual marathon but has yet to go on his summer surfing binge.
Here's a preview of some key issues that could be discussed with our staff members in attendance:
— Is BYU prepared to operate with the same autonomy that Power Five conferences have asked for (less restrictive regulations that will cost more money)?
— Will the program have a scheduling agreement with the Pac-12 and Big 12 either formally or informally to put weight into independent scheduling?
— Since the Pac-12 has loosened non-conference late season scheduling, could we get BYU-Utah changed to November where it belongs as the rivalry resumes?
Read the rest of Dick Harmon's article at deseretnews.com