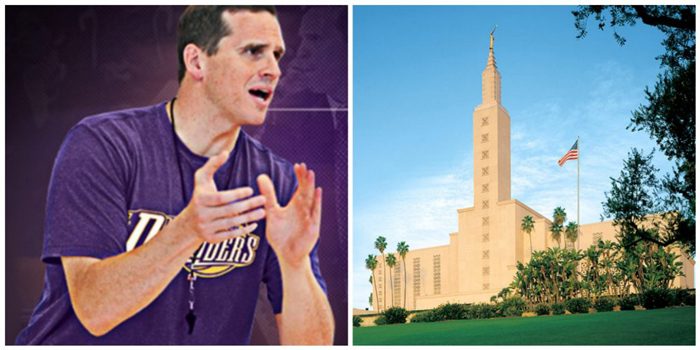 Deseret News reported this weekend on Mark Madsen's devotional at the Los Angeles Temple Visitor Center.
Life in the NBA can test the mettle of any professional athlete, but for Mark Madsen, now an assistant coach for the Los Angeles Lakers, it presented golden opportunities to build his faith and spirituality.
A member of the Church, he was a guest speaker on June 15 at the Los Angeles Temple Visitors' Center's "Why I Believe" series.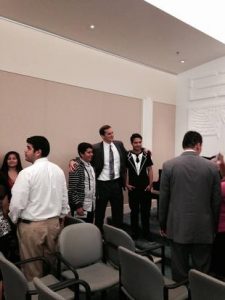 Much to the delight of his audience, he passed around Shaquille O'Neal's size 23 shoe as well as his own two NBA championship rings he won while playing for the Lakers.
He said when he drove up to team headquarters in a minivan after being drafted by the Lakers, Shaq gave him some simple counsel before a big playoff game. Brother Madsen's repetition of that counsel — "don't try and do too much, but don't try and do too little" — brought laughter from the crowd.
Read the rest of the story at Deseret News.