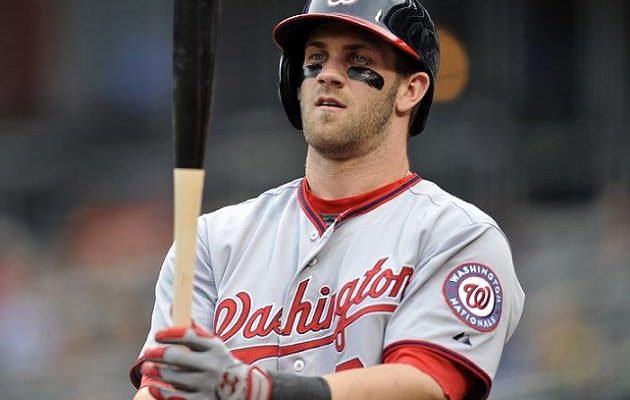 Jordan McHaney, a football player for Anacostia High School and his teammates were in for a huge surprise when they showed up for a Monday afternoon meeting.
Gatorade helped Bryce Harper, an outfielder for the Washington Nationals and member of The Church of Jesus Christ of Latter-day Saints, surprise the baseball and football teams of Anacostia High School with a newly renovated locker room.
The Washington Post quotes Jordan Mchaney saying:
We were all just stunned. We didn't expect that.
The new locker room included bright blue floors with the school's logo, wooden benches with inspirational quotes, a big TV screen, new white boards, and leather couches in one corner. It was much improved from the old bland locker room sporting a sticky plain white floor and red lockers.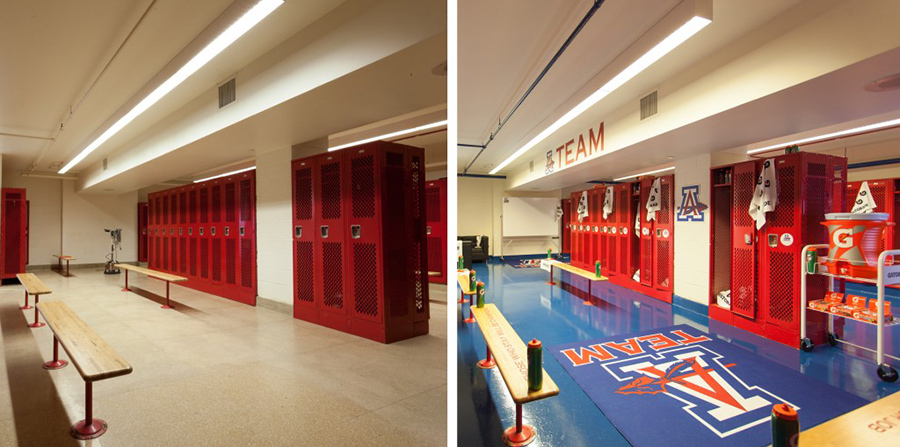 Harper spoke to the players about work ethic, school, and having fun.
It's unbelievable, especially when they appreciate it that much. I could talk to these kids for hours. It's something I enjoy a lot.
Bryce Harper was the No. 1 overall draft pick in 2010 to the Washington Nationals at the age of 17.
Although Harper decided not to serve a 2-year mission in order to pursue his baseball career, he has taken it upon himself to share the gospel. Harper was quoted by The Washington Times saying:
I try to be the best walking Book of Mormon as I can
"My mom always told me, 'You can touch a lot more lives playing baseball and doing good things than you would on a mission…' It's very true. Shoot, I'll tweet about God and get 1,500 retweets and it's like, that just went to 1,500 people or more…I'm going to try to be the best person I can off the field [and promote my faith that way]. What I say is, 'I try to be the best walking Book of Mormon as I can."
Harper's faith was made famous in 2012 during a Toronto Blue Jays game in Ontario Canada. Harper hit a deep home run that hit an advertisement banner adjacent to a restaurant in the second tier of seats. After the game a reporter asked if Harper would take advantage of the lower drinking age in Ontario (19 instead of 21) and have a celebratory drink with his teammates. Harper's response was, "I'm not going to answer that. That's a clown question bro." The saying caught fire and became a popular Internet meme and was even repeated by U.S. Senate Majority Leader Harry Reid.