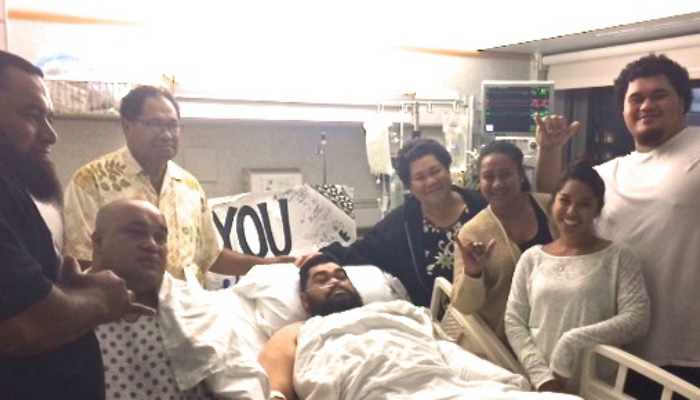 Ma'ake and Chris Kemoeatu are brothers, successful NFL athletes, and members of The Church of Jesus Christ of Latter-day Saints.
In 2012, Chris retired from the Pittsburgh Steelers because of severe pain he was experiencing. Doctors later discovered that his unbearable pain was actually advanced kidney disease.
When Ma'ake (the oldest of the seven Kemoeatu siblings,) found out that Chris needed a transplant, he immediately volunteered to be the donor, and decided to retire from the Baltimore Ravens.
"When we found out he needed a transplant, we had to stop our careers because his health was most important to us."
In order for the kidney transplant to be successful, the brothers endured a grueling journey to lose weight for the surgery. Chris even went through dialysis and heart surgery to be ready. Several weeks ago, the brothers underwent the transplant and are now recovering from the surgery. Both brothers are recovering well and plan to move back to Hawaii to be with their families.