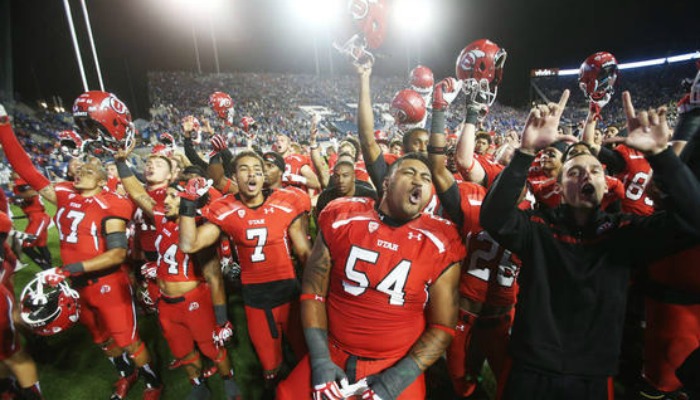 This article was originally written by Alison Lesley for World Religion News. The following is an excerpt. 
The University of Utah has developed a religious education program tailored specifically to the needs and schedules of its Mormon football players.
Mormons in Utah have come up with an inventive way to combine religious teachings with sports. The football coaches at the University of Utah have developed a program to advance the religious learning of their Mormon football players, both on and off the field. They adapted their religious education program to have weekly hour long sessions with student-athletes to develop the religious knowledge of their Utah Utes football team.
The University of Utah LDS Institute lessons take place according to schedules and situations, often "on the go" next to a sports field or in a team meeting room. The program's ability to adapt to the football players' heavy schedules provides the flexibility they need to learn their religion requirements.
Read Lesley's full article at WorldReligionNews.com.