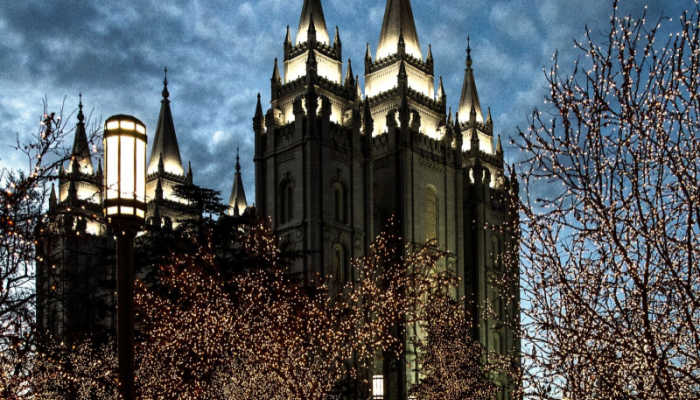 Listen to this article:
Every year, thousands of people flock to Temple Square in Salt Lake City, Utah, to see the incredible Christmas light displays. This year, however, looks very different. Because of COVID-19 and the current renovations being done to the Salt Lake Temple, the public is not allowed on the grounds. For me, Christmas would not be the same without the annual trip to see the Temple Square lights!
Related: The Ultimate 2020 Latter-day Saint Christmas Playlist
The Compromise
I was overjoyed when I heard that some construction and a worldwide pandemic couldn't put a stop to the tradition. The Church of Jesus Christ of Latter-day Saints still put up their thousands of Christmas lights this year, and you don't even have to leave your couch to enjoy them!
I'm sure that people all over the world have wished to travel and see the Christmas lights at Temple Square at some point in their lives. This year, it's easier than ever. On December 1st, two sister missionaries took viewers on a virtual tour of Temple Square and we got to see all of the incredible decorations. This broadcast is available for viewing whenever you want! It doesn't even have to be dark outside! You can see it at ChurchofJesusChrist.org or on the Temple Square Facebook page.
Other Events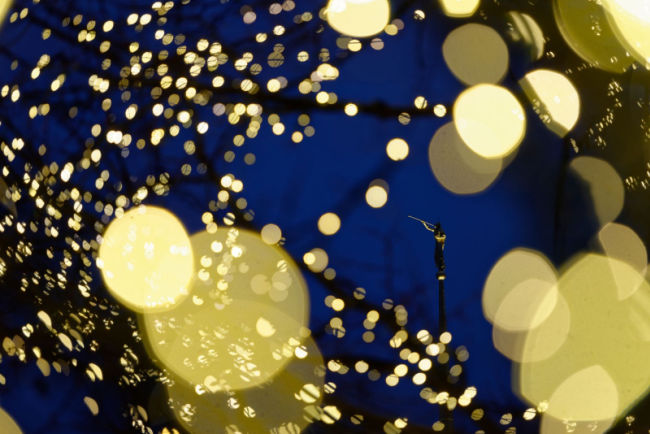 The amazing tour offered by the sisters isn't the only thing happening this year. Nearly every single night you can see Christmas performances submitted from around the world that will be broadcasted on the Church's website and Temple Square Facebook page as well! Concerts will run from December 2-23.
On December 7th, the annual First Presidency Christmas Devotional was held! It included messages from General Authorities and General Officers of the Church. There was also some incredible Christmas music pre-recorded by The Tabernacle Choir and Orchestra at Temple Square. If you missed it, check it out at ChurchofJesusChrist.org!
Monday, December 14th will be a fun one! A special holiday experience will premiere at 6 p.m. MST on the Come Unto Christ Facebook page and YouTube channel. During this event, you can sing along with talented musicians as they perform new renditions of traditional Christmas favorites. You will also be prompted with fun, simple ideas on how you can serve friends, family, or others in your community!
Is there more?
You bet there is! The COVID-19 pandemic canceled this year's Tabernacle Choir Christmas concert, but they will be re-airing the performance from 2019! You can also watch the Tabernacle organists perform live several times a week during December. Check out the choir's website for more information.
In addition, "Music and the Spoken Word" airs every Sunday morning at 9:30 a.m. MST on Tabernacle Choir channels, with Christmas specials each Sunday starting November 29 and airing through December 20. There is so much to experience this Christmas season!
Seeing the Lights in Person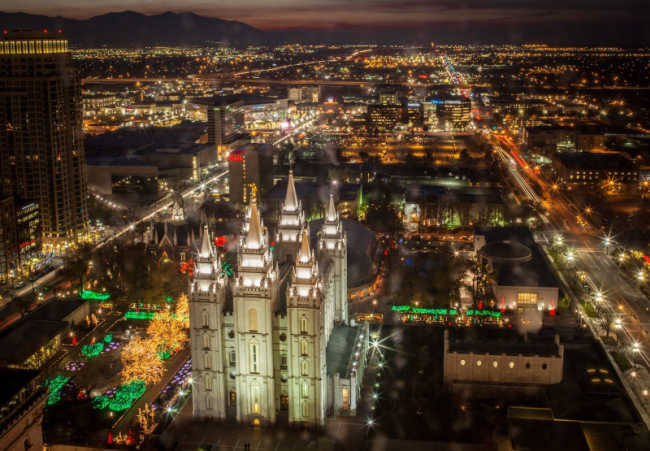 If you live in Utah and simply cannot bear to miss the lights this year, they will be sort-of viewable from surrounding roads and exterior city sidewalks. The Church encourages those walking by to wear masks and practice social distancing.
While this year looks extremely different, I'm grateful to still be able to see the Temple Square lights in some form! Plus, the Church has not let us down with all of the extra broadcasts and activities to do this holiday season. I can't wait!
Related: 10 Christmas Stories to Leave You Feeling All Warm and Fuzzy
Don't forget to share this article with your friends on social media! We don't want anyone to miss out on the opportunities this year.