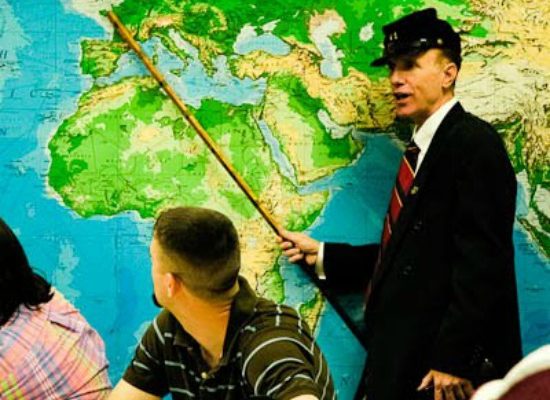 The Mormon History Asssociation (MHA) recently recognized Dr. Craig Livingston, a history professor at Lone Star College-Montgomery, with a prestigious international award for his most recent book. The Paper reports that the award, 2014 Best International Book, was presented to Livingston along with a cash prize at the annual MHA conference in San Antonio.
Livingston's book, From Above and Below: The Mormon Embrace of Revolution, 1840-1940, recounts global revolutionary stories with a Mormon commentary, beginning with the European revolutions of 1848.
Livingston told The Paper about his experience at the conference saying:
"It was exciting to see some of my old professors and classmates from Brigham Young University…It was nice to cavort with the historians who inspired me long ago."
To read more about Dr. Livingston's prestigious award, or the impact he has had as a professor at Lone Star College-Montgomery, read The Paper's full article.