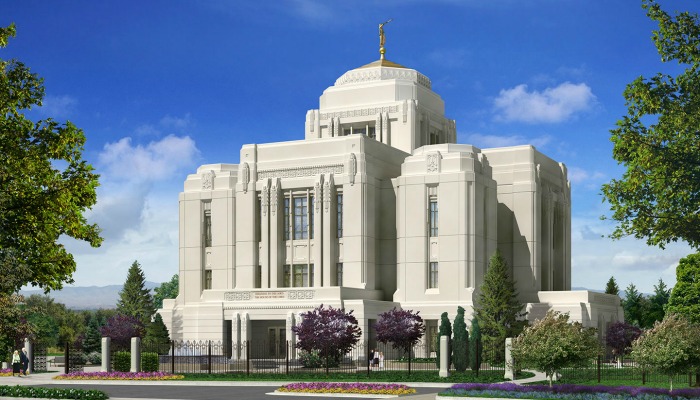 Vandals trespassed and defaced the construction site of the new Meridian Idaho Temple this past weekend.
KTVB reports that the vandals allegedly broke into the site sometime between 6pm Friday and noon Saturday. The vandals used black spray paint to deface the walls with racist symbols and anti-religious messages. They also emptied construction adhesive onto the floors and walls of the temple.
The Ada County Sheriff's Office reports that the damage exceeds $500.
President Thomas S. Monson announced the Meridian Idaho Temple in the April 2011 General Conference. The official ground breaking ceremony, marking the start of construction for the temple, took place on August 23, 2014.
Anyone with information in regards to the vandalism is asked to call Det. Justin Elliot at (208) 577-3702.