For Kayson Brown, there have been two constants in his life: music and the Gospel of Jesus Christ. And as the director of the American Heritage Lyceum Philharmonic Orchestra, he merged those two passions, while also providing an opportunity for his students to do the same.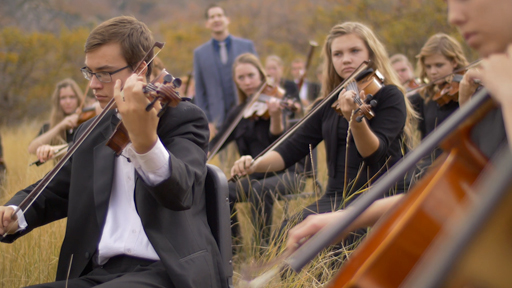 American Heritage Lyceum Philharmonic Orchestra is based in Pleasant Grove, Utah, but Brown nurtures the talent of high school students from around the state — some of them drive couple of hours just to get to practice every week. The orchestra itself earns impressive merits across the board. The group has "been featured on PBS, has recorded for SONY Masterworks, has performed on some of the largest, most exclusive stages in the world, released multiple No. 1 iTunes singles with both The Piano Guys and Paul Cardall, received numerous awards, and has entertained and inspired millions worldwide on YouTube."
To add to this extensive list, their most recent project, a music video to an incredible arrangement of "If You Could Hie to Kolob/Dives and Lazarus," went viral with over 130,000 views on YouTube. The incredibly stirring measures of a favorite hymn and magnificent visuals of a sunset over the Salt Flats was enough to bring tears to my eyes when I first watched the video myself.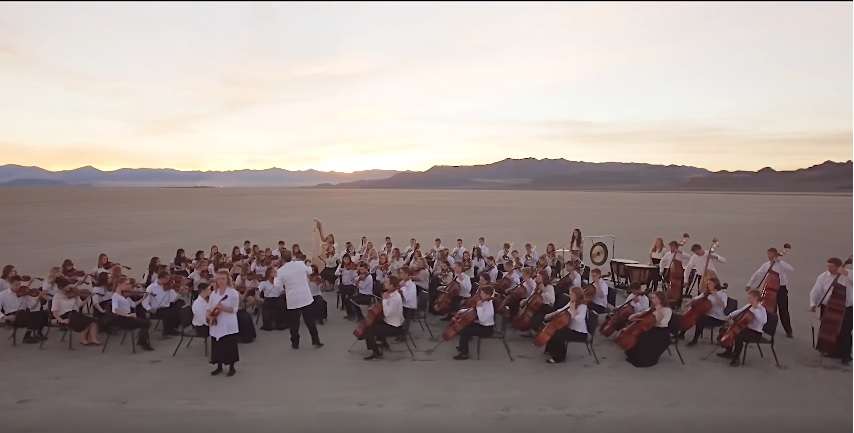 But I soon found there was even more than met the eye.
When preparing to perform Marshall McDonald's arrangement of If You Could Hie to Kolob at the Tabernacle on Temple Square this past fall, Joseph Henderson, a student in the American Heritage Lyceum Philharmonic, approached his director and said, "I'm really grateful that we are playing this arrangement on this concert. I just played the cello and piano version at my father's funeral last month."
Brown's heart ached for his student as he contemplated the support and love Joseph's father had for his son. "I knew he had passed away suddenly from cancer over the summer," he comments, "But when I heard that Joseph had played this same song at his father's funeral, I was unprepared for the emotional wave of empathy I felt for this amazing seventeen year old young man."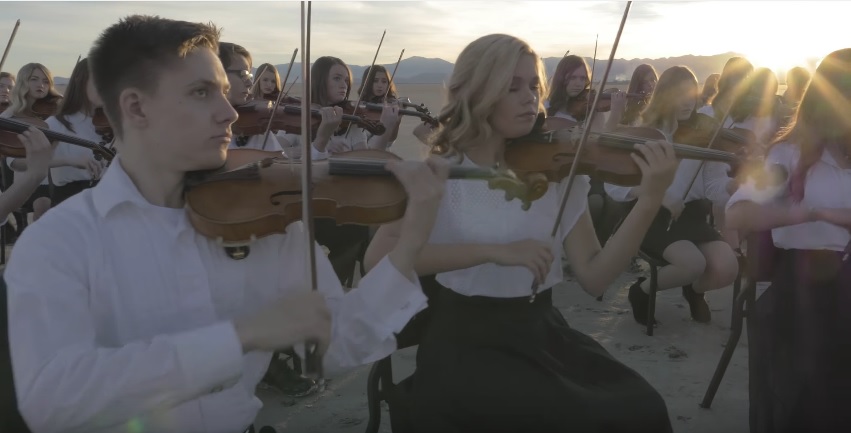 Joseph's story became the inspiration for the concept behind what would become not only one of their most popular videos, but also one of their most meaningful. "It's hard for me to watch this video and not think of Joseph. He's a rare young man who has been through a lot. I know that he's not the only one out there suffering, and I just hope that the video finds those who need it the most," Brown continues.
Molly McMurtrey, a sophomore, is the talented violinist who plays the part of the grieving young woman in the video. Molly's poignant portrayal shows the heartache and healing of a girl who finds solace in the Savior and music. "I also hope that they see that… it relates to everyone, no matter what trial they are going through and that they can find the same peace through prayer and music," she tells MormonHub.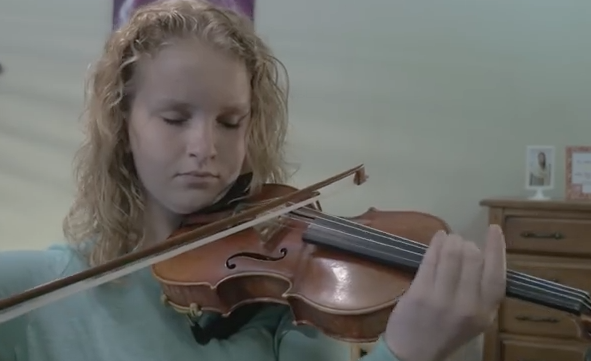 Brown's hopes for this music video are in perfect unison with his students'. "​Maybe the veil will be just a little bit thinner for someone out there who is watching," He says. "Maybe they will feel a closeness to those who we no longer see but can still feel… maybe we can't be where God is but if we could just be close to Him that would be enough."
With that hope, and in the afterglow of the celebration of the Resurrection of the Savior, continue to bask in His light and love by watching this beautiful music video from the American Heritage Lyceum Philharmonic Orchestra.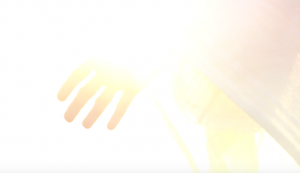 "Blessed are they that mourn: For they shall be comforted." -Matthew 5:4
Learn more about American Heritage Lyceum Philharmonic Orchestra.