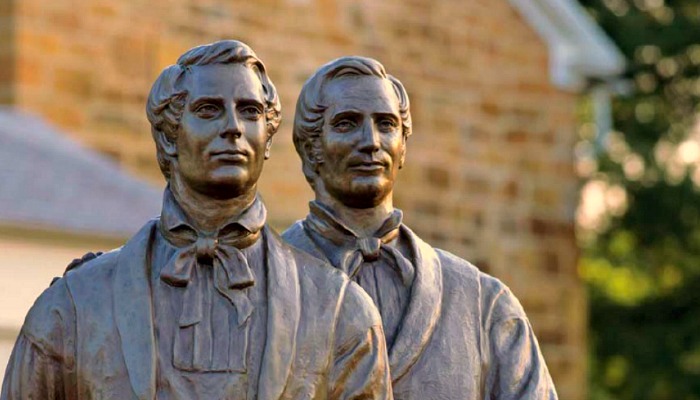 Today marks the 172 anniversary of the martyrdom of Joseph and Hyrum Smith. The two men were murdered by a black painted, black-hearted mob. Joseph and Hyrum met their deaths as they lived, together. It seems they were called to sacrifice throughout their relatively short lives. They were required to give things up, as was their family, including Samuel Smith. It seems that this trend didn't end with their deaths.
Bounty on His Head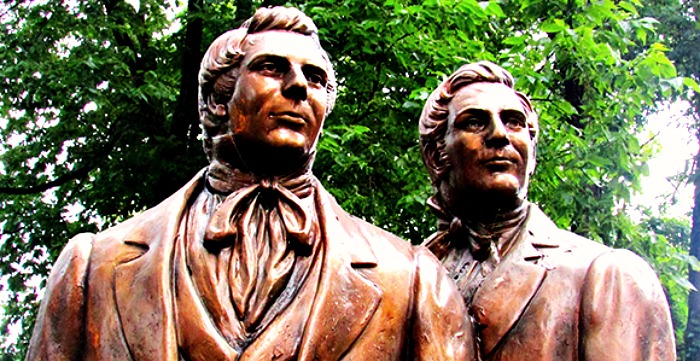 During that era, grave desecration and corpse decapitation were common threats, for example, "less than a year after the death of the respected Sac and Fox Chief Blackhawk in 1838, his tomb was broken into, his head removed, the flesh boiled off, and the skull put on display," (To Lie Under Yonder Tomb, 178). From that same source, we see that Emma was worried over rumors of a $1000 bounty on Joesph's head. Only his head.
Luckily, his head wasn't stolen, nor was his nor Hyrum's body desecrated. The Smith family was not done sacrificing though, not by a long shot.
Samuel Smith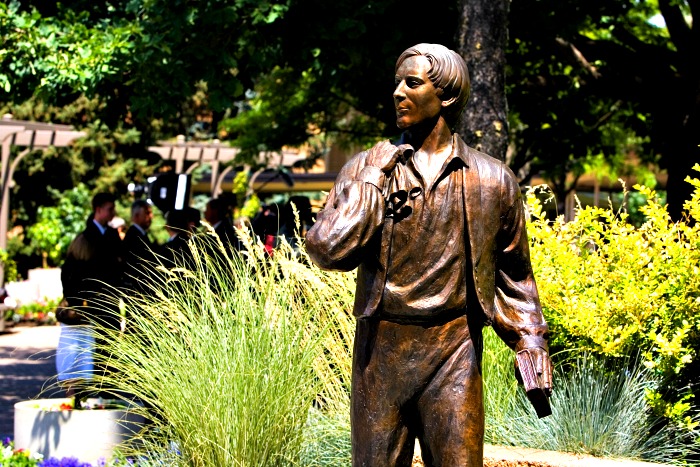 Samuel Smith, the younger brother to the prophet was the first Mormon to arrive at Carthage Jail. He originally set off with his fourteen-year-old son on an old wagon but was unfortunate to encounter a mob that attacked him after learning his affiliation to the prophet. Unwilling to be deterred he set off again through the woods on horseback.
Samuel reached Carthage only once the prophet and his brother were dead. Samuel had another run in with some of the mob who had hidden in a thicket. They shot at him but did not hit him. He eventually helped Willard Richards and John Taylor take the bodies to a local hotel. It seemed the worst was over.
Samuel, though, left that day with a piercing pain in his side. After transporting the bodies back to their home, he revealed this pain to his mother. With his wife expecting another child, Samuel's health deteriorated, and a little over a month after the deaths of Joseph and Hyrum, the Smith family was forced to say goodbye to Samuel Smith as well.
A Happier Ending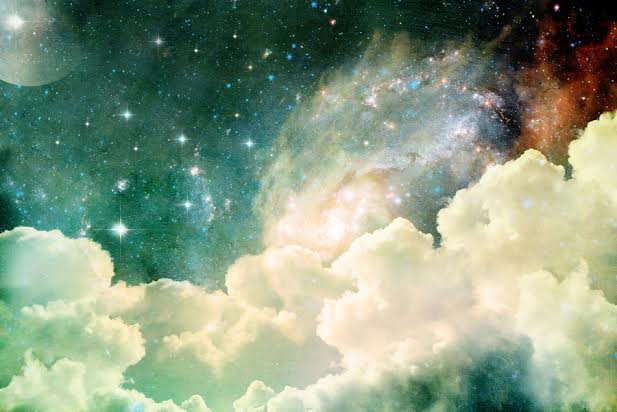 Why would the Lord let this happen to His prophet's family? The Lord has a plan. All things are done in His wisdom.
From "History of Joseph Smith by His Mother,"  edited by Scot F. Proctor and Maurine Jensen Proctor, eds. we read, "When Mother Lucy Mack Smith saw the dead bodies of her sons Joseph and Hyrum, she cried out, 'My God, my God, why hast thou forsaken this family!' She then heard a voice saying, 'I have taken them to myself, that they might have rest.' " (457).
The Lord did not forget Joseph, nor did He forget the prophet's family.  He takes care of His people. In this, we can take great comfort. Our Lord will not forget us. May we learn that lesson from all of the sacrifices the Smith family had to make.