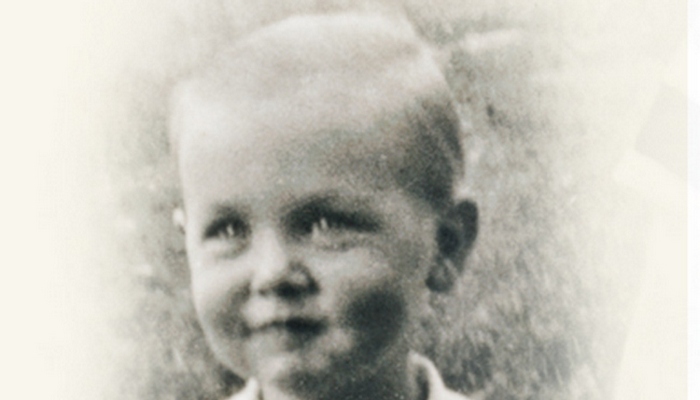 Jeffrey R. Holland serves as an apostle in the Quorum of the Twelve for The Church of Jesus Christ of Latter-day Saints. But did you know that as a young man he lettered in four sports and was the most sought out service station attendant because he was so friendly? (Liahona article "Elder Jeffrey R. Holland: Of the Quorum of the Twelve Apostles") In this biography of Jeffrey R. Holland, read about how his experiences and the influences of others helped build him into the powerful example of faith he is today.
Lessons Taught and Lessons Learned
Getting Home on Time
Jeff's mother remembers how obedient Jeff had been as a child and teenager. She says, "He never gave me any trouble. He was always at church, and he always took care of his priesthood duties."
Jeffrey showed his obedience once when his mother let him go to a party with the curfew of 10 o'clock. When Jeff looked at his watch and saw that it was 9:45, he ran from one end of St. George to the other in order to get home on time ("Jeffrey R. Holland").
Prayer and a Fork in the Road
One day, Jeffrey decided to take a day trip to Southern Utah with his young son, Matt. Jeffrey wanted to show him the places he had seen as a boy. Patricia packed them a lunch, and they drove a pickup truck down and spent the day exploring.
The sun started to set, so they headed home. But on the way, they came to a fork in the road that they did not recognize. Jeffrey didn't know which path to take, so he and Matt prayed about the decision. Both of them felt impressed that the road on the right was the one that would lead them home.
However, they were on that road for only four or five hundred yards before it came to a dead end. This road was obviously not the correct one. They went back to the fork and took the left road. Young Matt asked Jeffrey why they had both felt impressed to take the road on the right, when the road on the left was the correct way to go. Jeff told him:
I think that the Lord, his wish for us there, that his answer to our prayer, was to get us on the right road as quickly as possible, with some reassurance, with some understanding that we were on the right road, and we didn't have to worry about it.
Because they had felt impressed to go on the wrong road first, they knew "with equal certainty, with equal conviction, that the other one was the right road." Jeffrey R. Holland later said that God "expects us to pray, trust, and be believing and not give up . . . when something doesn't seem to be going right" (Mormon Message "Wrong Roads").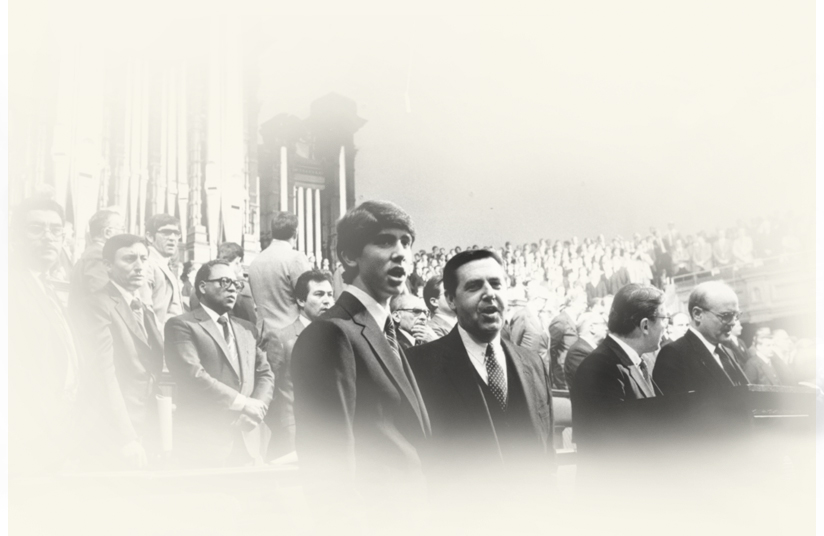 Courtship and Marriage
First Meeting Patricia
In high school, Jeff loved to play sports. He would letter in basketball, football, track, and baseball. However, playing sports wasn't the only benefit he had in being on all of these teams. Another was that he got to stay close to the cheerleaders, specifically Patricia Terry.
Patricia's family had recently moved to St. George and she enjoyed seeing Jeffrey at games. "Jeff was always a very good athlete. I especially liked to watch him play basketball. I admired his ability," she also adds, "and besides that, he had cute legs."
However, Patricia's initial reaction to Jeff wasn't so complimentary. She remembers writing to her cousin that she had "met the smartest boy in school, who was also a terrible tease." But she also says that "even though I couldn't stand him at the time, I had the strangest feeling, even then, that, when I was older, I would marry him" (Ensign article "Jeffrey R. Holland: A Style All His Own").
Patricia's Influence
Though Jeffrey was faithful in the Church and loved the gospel, he credits Patricia for being his influence to serve a mission. This was before serving a mission was considered an obligation and he and Patricia had been dating for two years.
No one in my family had ever gone on a mission. But when I met Pat and we became reasonably serious, I could see that she was very firm about the fact that I should go.
Jeffrey began to develop his own desire to serve a mission. He served faithfully in Britain for two years and remembers how it had a significant impact on his life ("Jeffrey R. Holland" ; Ensign article "Jeffrey R. Holland: A Style All His Own").
Returning to Patricia
Pat waited for Jeffrey while he was on his mission. She says, "When he returned, we knew immediately that it was all there—and in a couple of weeks we were engaged." However, there were many changes happening in their lives. For one, Pat was going to New York to study music for a year. "We thought that if our romance had endured two years and was still that good, then surely it would endure another year while I continued my music training."
But in New York, Pat's professors often pressured her to stay and work to become a professional musician. Jeffrey R. Holland says, "That was a time of great decision. On one end, she had the drama and glamor of Broadway and Carnegie Hall; on the other was little Jeff Holland in St. George, Utah. Fortunately, I won."
But Pat's music in New York wasn't the only change for the couple. Before Jeff had left for his mission, he was planning on studying to become a doctor. But at the end of his mission, he decided to pursue a significantly lower-paid career path: teaching.
Jeff wasn't sure how Pat would react to this change, but to his relief, she was very supportive. She told him, "If you want to teach, then that's what I want you to do." When he told her that they wouldn't have a lot of money, she said, "Who cares?" Jeff and Pat would marry in the St. George Utah Temple (Ensign article "Jeffrey R. Holland: A Style All His Own" ; Church News article "Faith is the new general authority's gift").
Newlyweds Facing the World
After Jeff and Pat got married, they traveled to Brigham Young University for school. They both admit how scared they felt at the time as they faced the prospect of schooling, work, and an uncertain future. Jeff says, "there seemed to be so very much at stake. We were nameless, faceless, meaningless little undergraduates seeking our place in the sun."
At one point, Jeffrey felt so overwhelmed with the future that he turned to Pat and said, "Do you think we can do it? Do you think we can compete with all of these people . . . ? Do you think we've made a mistake? Do you think we should withdraw and go home?" Pat, even though she was scared too, said, "Of course we can do it." Together, they faced their fears and moved forward (However Long and Hard the Road).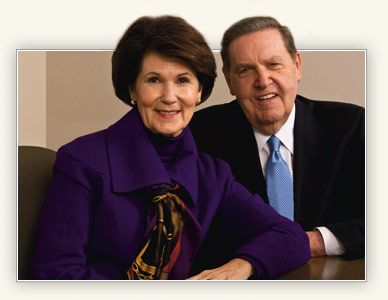 Called to Serve
"Coming to Realize What I Had"
Jeff had only been in the mission field in Britain for two weeks when he had an experience that would change his perspective on life forever. There was a member of the Church, an 80 year old man, who always fixed the missionaries' bikes for free. One evening, this man rode to the missionaries in the pouring rain and asked if they could administer to his sick wife.
The woman was very ill and dying. She had been in so much pain, that she had not slept in two days. The elders gave the woman a blessing. When they were about to leave, the old man came downstairs and told them, with tears in his eyes, that she was sleeping. Jeffrey R. Holland later said:
I remember vividly going out into that rain and weeping, conscious of a spiritual revelation—a kind of 'coming-to-realize-what-I-had' feeling. There were many other considerably more miraculous things that happened throughout my mission, but none perhaps that touched me more deeply than this first manifestation which caused me, an average, raised-in-the-Church, seminary-attending boy from southern Utah who had never really been anywhere, to examine my own values, and my own priesthood, and my own faith—and really see that they worked.
Jeffrey said that his mission was "the major spiritual turning point of my life," and this was only the beginning ("Jeffrey R. Holland").
Parents' Sacrifice
Jeffrey sold some of his possessions and saved up his money so he would have enough to pay for his mission. At this time, the cost to serve a mission was not equalized between missions. This meant that each missionary had to pay the cost for his specific mission. The British mission was one of the more expensive ones, and Jeff wasn't sure if he would have enough money for the last few months of it, but he went forward with faith.
While he was on his mission, his parents left home to go on their own mission. It was the British mission where Jeff served. He jokes that he was the only missionary who got to say goodbye to his parents at both ends of his mission. However, with his parents gone, he went home with no idea how he would pay for college, room and board, or marriage.
Jeff went to the bank and asked the manager, a family friend, how much money he had left in his account. The manager looked surprised and said, "Why, Jeff, it's all in your account. Didn't they tell you? Your parents wanted to do what little they could to help you get started when you got home. They didn't withdraw a cent during your mission. I supposed that you knew."
Jeffrey later learned that his father had not bought a new suit, shirt, or pair of shoes for two years and his mother had worked in a department store, all to pay for Jeff's mission. Jeffrey R. Holland later said, "How many fathers in this Church have done exactly what my father did? And how many mothers, in these difficult economic times, are still doing what my mother did?" (General Conference talk "Because of Your Faith" ; Liahona article "Elder Jeffrey R. Holland: Of the Quorum of the Twelve Apostles").
Making Mistakes
An Honor to be a Father
When Jeffrey attended Yale, he was very stressed with work, school, and his calling. So when he came home one day and learned that his five-year-old son, Matt, had spoken back to his mother, he lost his temper. He scolded young Matt and sent the tearful boy to bed to pray alone. Pat did not say anything about what had just happened, though Jeff says, "She didn't have to. I felt terrible!"
It took a long time for Jeff to fall asleep that night, and when he did, he had a very interesting dream. He dreamed that he and Matt were packing two cars for a move. He told Matt to drive one of the cars, and young Matt cried out, "Daddy, don't leave me. I don't know how to do it. I'm too little," but Jeff drove away in the other car.
Later in his dream, Jeff realized what he had done. He got out of his car and ran back down the road. Along the way, he saw the car he had left Matt to drive. It was pulled over to the side of the road and an older man watched Matt, who was playing and had already forgiven his father. Jeff felt so ashamed as he thanked the old man who said, "You should not have left him alone to do this difficult thing. It would not have been asked of you."
Jeff woke from his dream. He rushed to his young son's room and cradled him in his sleep. Through his tears, he apologized and told him that Dads sometimes make mistakes and that he loved him. "I told him that I was honored to be his father and that I would try with all my heart to be worthy of such a great responsibility" (On Earth as it is in Heaven).
Trying to Travel Cross-Country
Jeffrey was going to attend graduate school at Yale. So he and his young family packed their belongings into their car and a U-Haul trailer, and left St. George to make the long trip to Connecticut. They drove 34 miles, and the car exploded.
Jeff left his family and the car and walked three miles to the tiny town of Kanarraville to get water. Someone in the town was kind enough to drive Jeff back to his car. They got the car started again, and slowly drove back to St. George.
The car was inspected, but nothing could be found wrong. So the Holland family once again started to travel to Connecticut. At almost the same place on the highway, their car once again exploded and Jeff once again walked to Kanarraville.
Jeff felt quite embarrassed the second time around, especially when the man giving him water said, "Either you or that fellow who looks just like you ought to get a new radiator for that car." Jeff got a ride back to his car, and the man asked, "How far have you come?"
Jeff told him, "Thirty-four miles."
"How much farther do you have to go?"
"Twenty-six hundred miles"
"Well, you might make that trip, and your wife and those two little kiddies might make that trip, but none of you are going to make it in that car." The man proved to be correct (General Conference talk "An High Priest of Good Things To Come").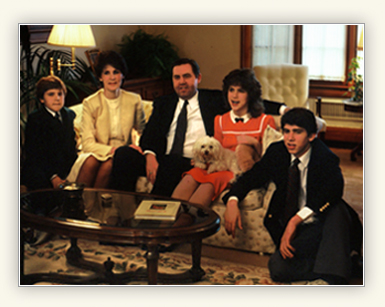 Choices and Changes
Career Choices
Jeffrey obtained a Masters in Religious Education from BYU. He taught institute in Hayward, California and Seattle, Washington before deciding to pursue his education further. He went to Yale and worked hard to obtain another Masters and a Doctorate degree in American Studies while also serving in the stake presidency and teaching institute classes.
After he graduated, Jeff had three career options laid before him: teach at Yale, teach at BYU, or teach institute. Teaching institute was the least likely of the three choices, but when Jeff and Pat prayed over the decision, they felt that it was the one they should choose. "My professors at Yale thought I was deranged," Jeff says. "They couldn't imagine such a thing."
But not long after Jeff started teaching institute in Salt Lake City, the reasons for his decision became clear. He received the calling of director of the Melchizedek Priesthood MIA, followed by the calling of Dean of religious education at BYU, followed by the calling of Church Commissioner of Education (Ensign article "Jeffrey R. Holland: A Style All His Own").
New BYU President
Jeffrey was serving as the Church Commissioner of Education when the First Presidency asked to speak with him. The told Jeff that they wanted him as the next president of BYU. A very shocked Jeffrey exclaimed, "President Kimball, you've got to be joking!" All that Spencer W. Kimbal said in response was, "Brother Holland, in this room, we don't joke very much."
However, despite his initial reaction, Jeffrey had a wonderful time being the president of BYU. He says that BYU "is a cherished place for me," and he served as president there for nine years (Liahona article "Elder Jeffrey R. Holland: Of the Quorum of the Twelve Apostles").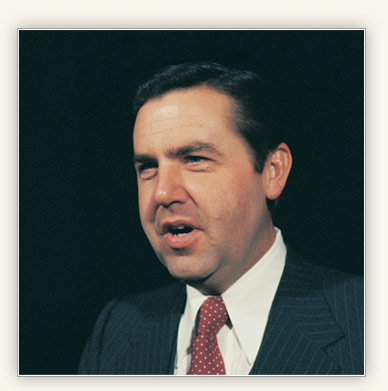 After He Was Called An Apostle
Throughout years of learning and teaching, Jeff and Pat would raise three children.  While serving in the First Quorum of the Seventy, Jeffrey R. Holland was called to be an apostle for the Quorum of the Twelve on April 1, 1989 ("Elder Jeffrey R. Holland").
In his General Conference talk, "An High Priest of Good Things To Come," Jeffrey R. Holland encourages members of the Church to endure to the end:
Don't give up. Don't you quit. You keep walking. You keep trying. There is help and happiness ahead . . . You keep your chin up. It will be all right in the end. Trust God and believe in good things to come.
Jeffrey R. Holland lives as a powerful example of faith, strong in the gospel and believing in the words of God.
To learn more about Jeffrey R. Holland, check out his Facebook Page or visit the links below.