The Church of Jesus Christ of Latter-day Saints released the printer's manuscript of the Book of Mormon as part of The Joseph Smith Papers Project on August 4, 2015.
The volume is published in two parts that features each page of the historic manuscript with a high-resolution photograph and color-coded transcript. The edition also contains pictures of the "seer stone," a dark, egg-size polished rock Joseph Smith used to translate the reformed Egyptian script of The Book of Mormon.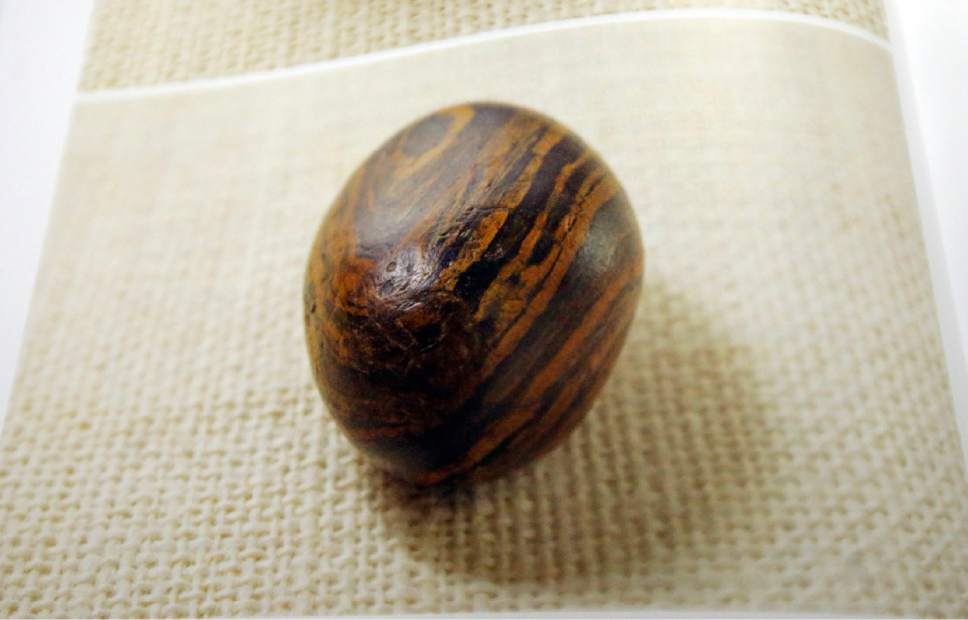 The "printer's manuscript" also includes a list of scribes and printers involved in the printing of the original 1830 edition of The Book of Mormon.
Richard E. Turley Jr., assistant Church historian and recorder told Mormon Newsroom,
High-quality, full-color images of the most complete early manuscript of the Book of Mormon give users of this volume unprecedented access, as though they were holding the original in their hands.
The printer's manuscript originated after the first manuscript was completed by Joseph Smith. When Smith secured the use of a printer, the second copy, known as the printer's manuscript, was created. This allowed the original copy to be kept safe while the printer's manuscript was taken to the print shop of E. B. Grandin in Palmyra, New York.
This marks the third volume of The Joseph Smith Papers Project, which has contributed to the Church's ongoing effort to make all of Joseph Smith's documents accessible to the public.