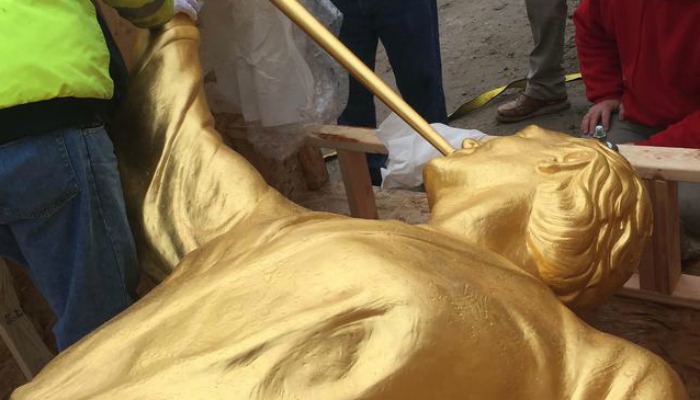 The Church of Jesus Christ of Latter-day Saints reached a significant milestone in the construction of its temple in Philadelphia, Pennsylvania, as the angel Moroni statue was placed upon the temple's highest spire.
The Philadelphia Temple is the Church's first temple in Pennsylvania. Mormon Newsroom quotes Elder Milan Kunz, an area seventy for the Philadelphia region, saying that many Latter-day Saints in the area have been waiting for this milestone. Of the milestone, Kunz said,
It indicates the temple is nearing completion and it adds a new image to the skyline of the city.
Upon its completion, the Philadelphia Temple will serve more than 45,000 Church members from four states. Mormon Newsroom reports that, currently, the closest temples to Latter-day Saints in the area are in Washington D.C. and New York.
The Church broke ground for the Philadelphia Temple on September 17, 2011, and estimates that construction will conclude Fall 2016.