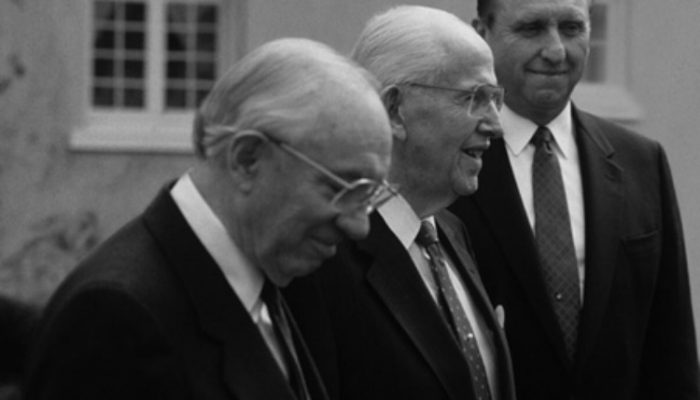 On Thursday, November 13, a lecture titled "Serving Church and Country: President Ezra Taft Benson," will be given by Sheri L. Dew, former member of the Relief Society general presidency and current CEO of Deseret Book Company.
The Men and Women of Faith lecture will focus on the service President Ezra Taft Benson did for The Church of Jesus Christ of Latter-day Saints.
Sponsored by the LDS Church History Library, Sheri L. Dew will cover key events that heavily influenced President Ezra Taft Benson's life. The event will be streamed live from the Church History Library Facebook page.
The lecture will take place in the Assembly Hall at Temple Square and is free and open to the public.
Parking for the event will be available at the Conference Center. For more information concerning the lecture, please visit history.churchofjesuschrist.org or call 1-801-240-2272.