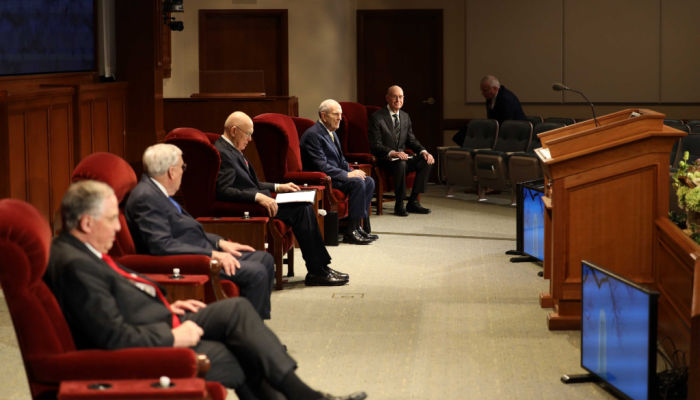 At the beginning of June, it was announced that the October 2020 General Conference will once again be held by broadcast only. While in many ways General Conference will be similar to previous years, there are some big differences to prepare for. Let's talk about how we can be ready for this virtual General Conference!
Related: A List of EVERYTHING Our Leaders Counseled Us to Do at General Conference (April 2020)
The Music
One of the most obvious changes during the last General Conference was the music. We are usually blessed with live performances from the Tabernacle Choir at Temple Square (and other choirs from the surrounding areas). However, due to COVID-19 restrictions, the music has to be selected from past recordings.
I realized recently that the music our leaders choose must be for a pretty specific purpose. With all of the options of past recordings to pick from, I wonder which ones we'll see during October's conference. I hope you will join me in pondering why the songs were chosen and what we can learn from their words!
The Speakers
While this may not be a result of a virtual General Conference, I can't be the only one who noticed the arrival of youth speakers this past April! Weren't they incredible? We don't know for sure if this will happen again, but I sure hope it does.
Having young people address us at Conference makes it more relatable for the kids in our homes. If you have children, you could invite them to prepare by listening to the youth talks from April's General Conference! Have them come up with a question or two to be answered in October. Or perhaps ask them to imagine what they would talk about if they were invited to speak.
The Temples
As time has gone on, I have noticed more and more of a commotion within the Conference Center when temples are announced. Remember the cheers and gasps? Back in the October 2019 Conference, President Nelson said,
Please listen carefully and reverently as I will now announce plans to build eight new temples. If one is announced in a place that is meaningful to you, I suggest that you simply bow your head prayerfully with gratitude in your heart.
If new temples are announced this year, I pray that we can all continue to follow the guidance of our prophet (even while in our own homes). Instead of hooting and hollering, let us prepare to offer up a prayer of gratitude to our Heavenly Father.
Watching at Home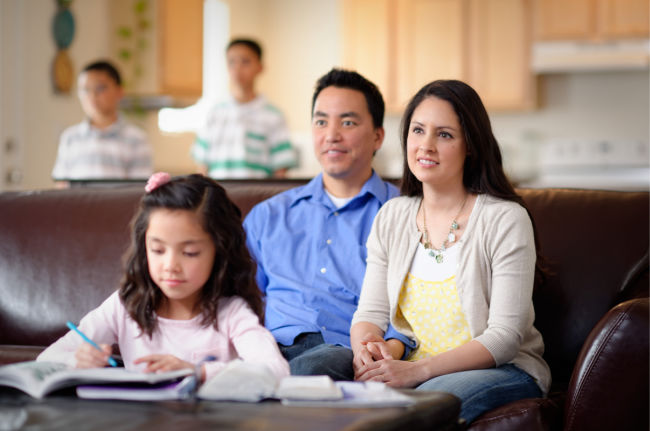 The majority of people have always watched General Conference at home, so this will be no different. However, for the handful of us that enjoy watching from our meetinghouses or even attending sessions in person, it might be an adjustment.
No matter who you are, there are challenges to watching Conference on your own couch. Distractions arise, children cause mayhem, or maybe your blanket is so cozy that you can't help but doze off. Let's chat for just a moment about how to get the most out of every session while in your own home!
Workbooks/Journals
For me, writing things down keeps me involved and allows me to remember the thoughts I get from the Holy Ghost. I know I'm not alone in this! Most of us simply write in a journal, and that's great. However, this year I want to look more into an interactive workbook.
Work + Wonder has very popular General Conference workbooks for adults and children. They're gorgeous and sure to help you keep your thoughts in order. I gathered some other free printables from The Idea Door, Ministering Simply, and Logan Book Table. Check them out!
Games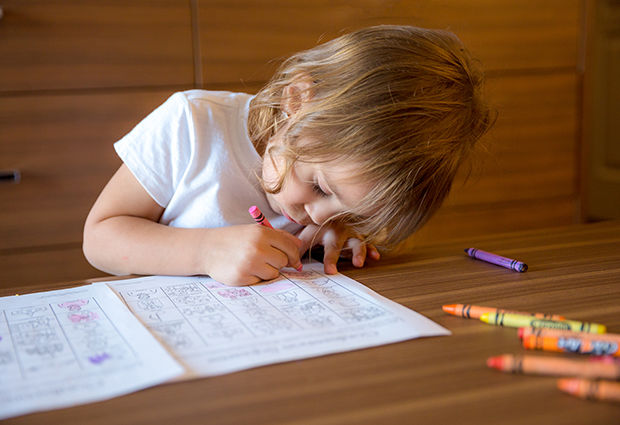 For smaller children, making the experience into a game can really help. When we were growing up, we would compile questions during the sessions like, "What was President Eyring's talk about?" or "What animal did President Nelson find in his bathtub?" Then, we would quiz each other after. If you get a question right, you get some candy!
I'm sure you've heard of the classic General Conference Bingo. The Church actually released their own version, so make sure to take a look! There's a whole section on the Church's website that has activities for children during Conference. How lucky are we?
Snacks
What's General Conference without snacks? Personally, I love mindlessly munching on some food while watching. Being physically fed helps me to become spiritually fed! In fact, back in April, I wrote an entire article about the perfect Conference foods!
Where to Watch
For all live viewing times and options, please check out the page put together by The Church of Jesus Christ of Latter-day Saints!
Related: What Have the Prophets and Apostles Been up to During Quarantine?
I can't wait to see the creative things you will do this year to make the most out of our virtual General Conference. What are you planning? Let us know in the comments below!