Every once in a while, I come across a scripture that for the life of me, I just genuinely cannot understand. I read it, re-read it, look at all of the footnotes, squint really hard, and eventually turn my scriptures upside down or use a black light to see if there's some secret message hidden in there. (For whatever reason, those last ones have never worked for me…)
Oddly enough, sometimes things that were written thousands of years ago are hard to understand. Although in all fairness, I have a hard time understanding some books from the early twentieth century. (I'm looking at you, William Faulkner!)
Thankfully, there are tons of study aids that can guide and enhance our scripture study — and we're excited to share some of our favorites with you!
Manuals for Days
In my experience, some of the best scripture study resources can be found right in the Gospel Library app or on LDS.org, particularly in the manuals section. For instance, right now I'm reading the New Testament in my personal scripture study. Frequently, I stumble upon references I don't understand or some turn of phrase I can't make sense of. When that happens, I typically turn to the New Testament Student Manual found under "Institute," and search for my book, chapter, and verse (in that order). Often it will contain insights into that particular verse that allow me to make sense of what I'm reading.
Since there are guides for every book in the Standard Works, these manuals are my go-to resource when I struggle with a scripture. Between the Seminary and Institute manuals, you're likely to find most answers to your scripture-based questions as you study.
The Book of Mormon Made Easier by David J. Ridges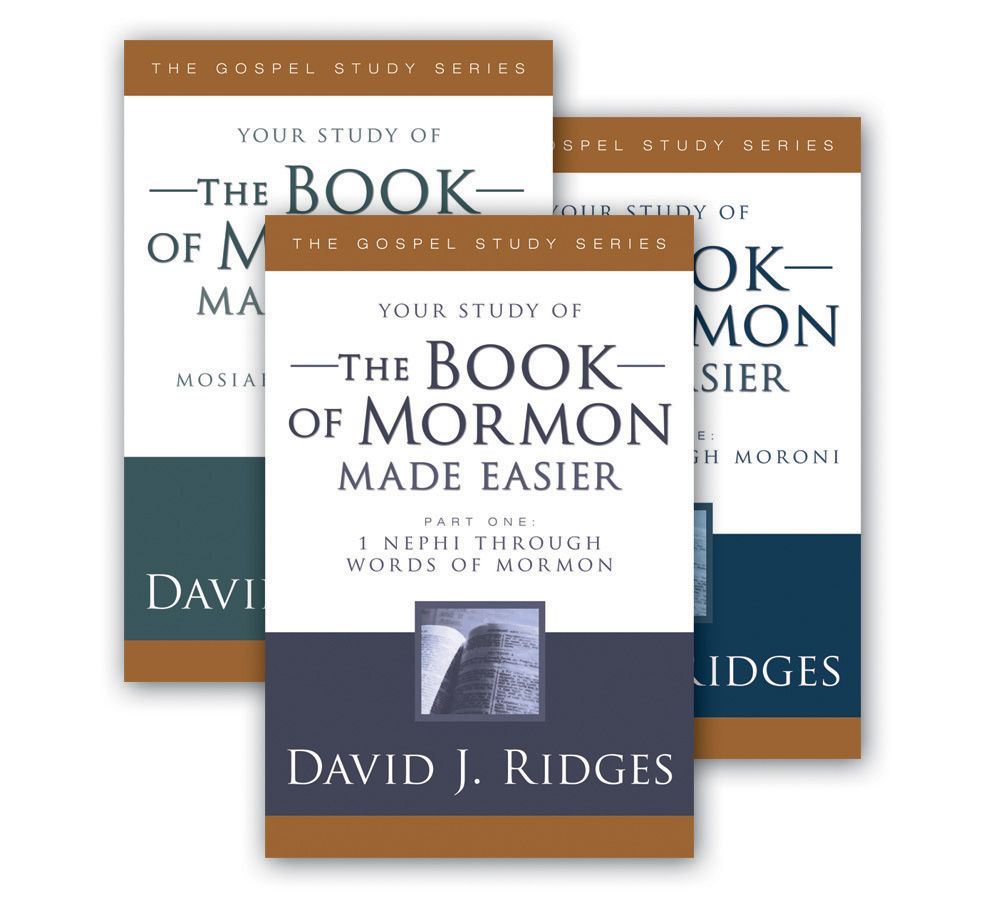 David J. Ridges, a former teacher in the Church Educational System for 35 years, has published tons of books in his "Made Easier," series (i.e. Isaiah Made Easier, The Book of Revelation Made Easier, etc.) but perhaps his most well-known is his The Book of Mormon Made Easier set.
The Book of Mormon Made Easier isn't a resource you use side-by-side during your Book of Mormon studies; it actually contains the entire text of the Book of Mormon with Ridges' notes in bold or italics throughout. Ridges offers scores of valuable insights that will expand your understanding of the Book of Mormon, including quotes from general authorities, references from other scriptures, and even Ridges' own personal experiences.
While The Book of Mormon Made Easier provides spiritual insights and valuable information, it's important to note that Ridges' words are not doctrine and some things are his own opinion. That being said, though, the majority of the text is made up of references to other scriptures and prophetic quotes, and it is definitely worth the read.
BYU Studies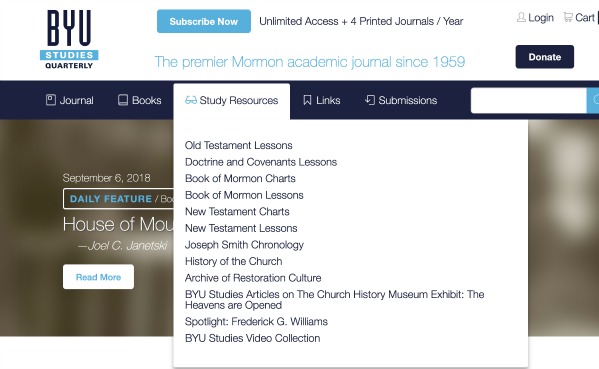 The BYU Studies website is phenomenal.
Really, though — the site contains oodles of study resources. (That is the first and hopefully last time I will ever use the word "oodles.") It provides links to scholarly Latter-day Saint books, journals for purchase, and other helpful study-oriented websites. But perhaps best of all, it contains a hefty "Study Resources" section that contains lessons, scripture charts, and chronologies that will guide you as you strive to understand your scriptures.
My Gospel Study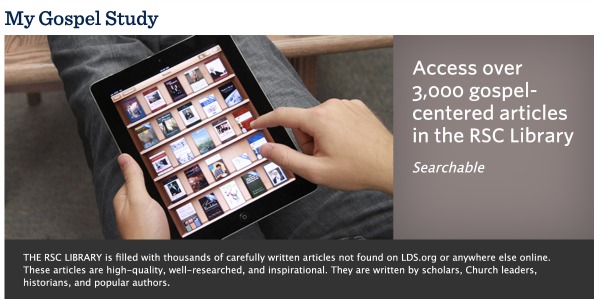 BYU's Religious Studies Center contains a searchable database (called "My Gospel Study") of over 3000 articles on gospel topics. It contains sections on scripture insights, Church history, and even has an entire portion of its site dedicated to assisting in talk or lesson preparation. With articles on such an expansive array of topics, you're bound to find answers to questions you didn't even know you had.
Virtual Scriptures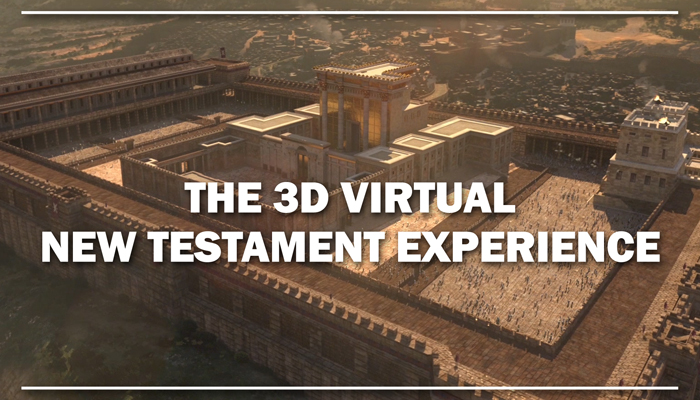 The Virtual New Testament app is one of the coolest things I've ever seen. Virtualscriptures.com's description of the app reads: "The Virtual New Testament app is a digital re-creation of first-century Jerusalem. Its purpose is to enhance your scripture study by allowing you to experience the city, immerse yourself in the world of Jesus' mortal ministry, and engage with various objects in that setting."
The app allows you to view and learn about everything from the pool at Bethesda to Herod's palace. Users can literally experience via the app the world of ancient Jerusalem, seeing where Jesus walked, taught, and performed miracles. This app is one of the most hands-on ways possible to learn about the scriptures, and miraculously, it's free.
An interactive Book of Mormon geography app is also currently in the works, and a Beta version can be downloaded on the Virtual Scriptures site.
Book of Mormon Who's Who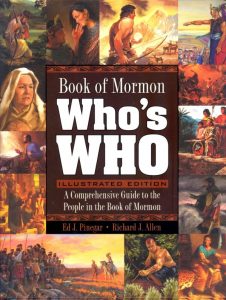 If you've never gotten confused by all of the names mentioned in the Book of Mormon, I applaud you… And also, I don't believe you. Book of Mormon Who's Who, written by Ed J. Pinegar and Richard J. Allen, is aimed to help readers keep all those names and faces straight in the Book of Mormon, touching on its most well-known characters as well as the more obscure. There's also a Who's Who for The Doctrine and Covenants, the New Testament, and the Old Testament, so basically you never have to get confused and wonder who on earth Shamgar is ever again — and no, I didn't make that name up, although yeah, it definitely sounds like I did.
Saints: The Story of the Church of Jesus Christ in the Latter Days, vol. 1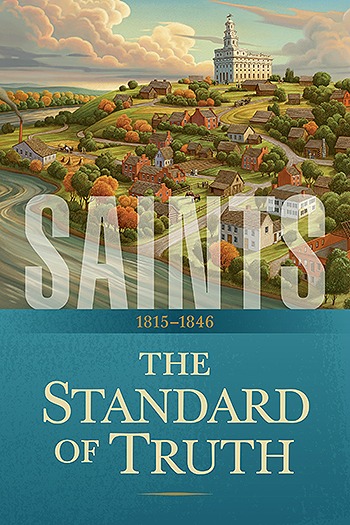 I cannot recommend the Church's new historical volume "Saints" enough. It is SO GOOD, and it's only the first of four (*cue giddy scream*). Since we've already written about "Saints" and why it's relevant, I'll make this brief, but it's a fantastic additional resource to brighten up your scripture study. It tells the story of key figures in the restoration of the Church of Jesus Christ, how the Book of Mormon came to be, and the unimaginable experiences and trials that people had to go through to get the Book of Mormon into our hands.
These are just a few of many supplemental resources to aid in your scripture study, and we'd love to hear some of your favorites. Comment below how you liven up your scripture study and what resources you've found helpful!