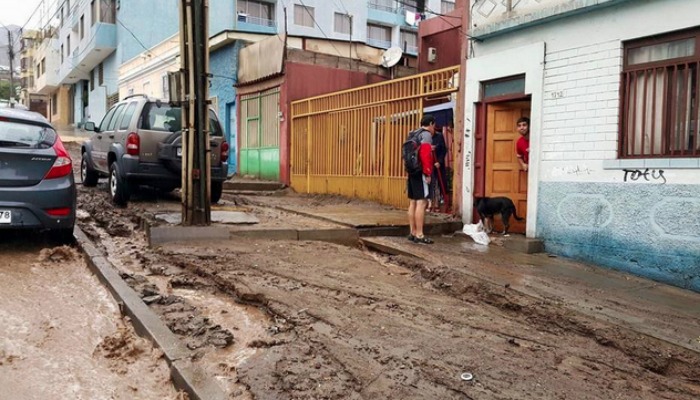 UPDATE: The isolated missionary companionship in Diego de Almagro has been contacted via telephone communication and they are reported as safe. It has now been confirmed that all missionaries and members are safe and accounted for.
The immense flooding in parts of Chile, brought on by strong rains in the Desert of Atacama, has left The Church of Jesus Christ of Latter-day Saints without contact with two missionaries.
According to LDS.net's affiliate, Los Mormones, the cities of Antofagasta, Copiapó, Taltal, Diego de Almagro and Chañaral were affected.
The Public Affairs Department of the Church in Chile stated,
"We have made contact with all of the zone leaders in the affected zones… All of the missionaries have been communicated with and are safe, except contact with two missionaries in the area of 'Diego de Almagro,' who haven't been contacted because of the lack of communication mediums."
The Mission President of the Chile Antofagasta mission, Craig L. Dalton said in a phone interview with El Faro Mormon that all of the missionaries are safe and accounted for with exception of a companionship in Diego de Almagro who had become isolated due to the flooding.
President Dalton said that the missionaries were instructed to stay in their areas and in their apartments until further instructions were given.
The Guardian reports that at least seven are dead and 19 people are currently missing.