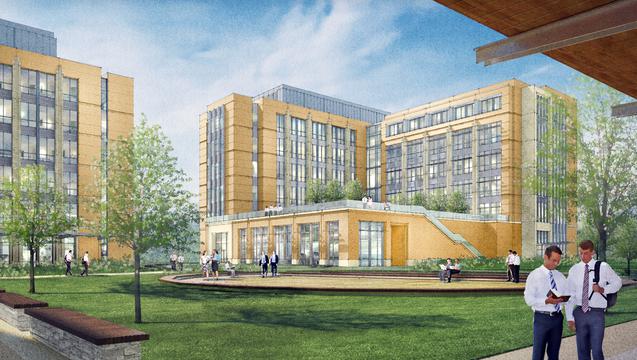 Ever since the mission age change for men and women at the October 2012 General Conference, The Church of Jesus Christ of Latter-day Saints has worked to accommodate the vast number of missionaries wanting to serve from various Missionary Training Centers across the globe.
But on Tuesday night, Mormon Newsroom released the final plans for the MTC expansion of the Provo Missionary Training Center. The construction on the Provo MTC will begin during the summer of 2015.
It is estimated to take two years to complete and will house up to 3,500, which is a 20% increase from what it was.
Additional changes being made include three six-story buildings which will hold classrooms and personal study areas and 300 underground parking stalls. Missionaries have also moved out of the Raintree Apartments due to these changes.
Currently the LDS Church has 88,000 missionaries serving in 406 different missions.