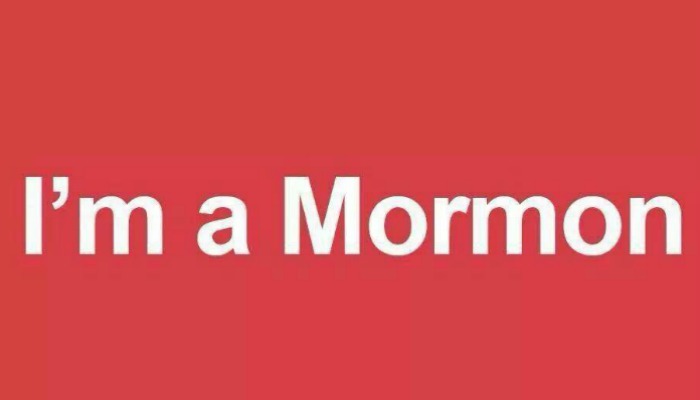 This week, thousands of members of The Church of Jesus Christ of Latter-day Saints across the world are changing their Facebook profile pictures to a color block that states, "I'm a Mormon."
Jillian Farnsworth created the Facebook event encouraging members to participate with the hope that it will spark conversations about the Church between Latter-day Saints and friends who are not of the Mormon faith. More than 97 thousand people have RSVP'd to the Facebook event, saying that they will participate in the week-long campaign. 
Marie Van Straten posted to the Facebook event page stating that she will participate in sharing the gospel in anyway she can:
It may just be seen as a gimmick and a little bit of fun but then again anything that attracts attention to my beliefs and gives a opening for questions about our religion is ok with me. hastening the work anyway I can.
Mikela Lynn Jones also expressed her excitement about the campaign on the Facebook event page, saying, "this is a great idea. It's awesome to see how many people are doing this…"
Despite the large number of members who are participating, not everyone feels this is the best way to #sharegoodness, as Elder David A. Bednar recently encouraged members to do.
Elise, a Latter-day Saint and author of Elise's Pieces blog, explained that she will not participate in the Facebook campaign because she feels like it is creating a sense of divisiveness between members and non-members. Although she says she doesn't believe people are wrong for changing their picture, she still suggests people focus more of their efforts on creating and building friendships:
 I know that changing your profile picture to represent your beliefs isn't you trying to say that you're better than someone or that you know the only source of truth. I know that you want to share your truth with the world. I just think that sharing truth and sharing goodness is a lot more about creating friendships with other humans in a way that allows you to share truth with each other, no matter the source of that truth.
Elise continues on her blog post saying that there are better ways for people to share their beliefs. She says that she let's her Mormon faith define her and that she will share her faith through possible scripture posts, quotes (not necessarily from Church leaders), and anything else she feels is of a good message. She states:
I will boldly declare that I am a Mormon, a graphic designer, someone who likes oreos perhaps a little too much. But I'm not going to replace my face with a label. I want my friends to know who I am because they know me. I am Elise.
The Facebook event began on Monday, October 6, 2014, and will continue through Sunday, October 12. The event coincides with the release of the film "Meet the Mormons."
The block images that say "I'm a Mormon" are available in more than 50 different languages.