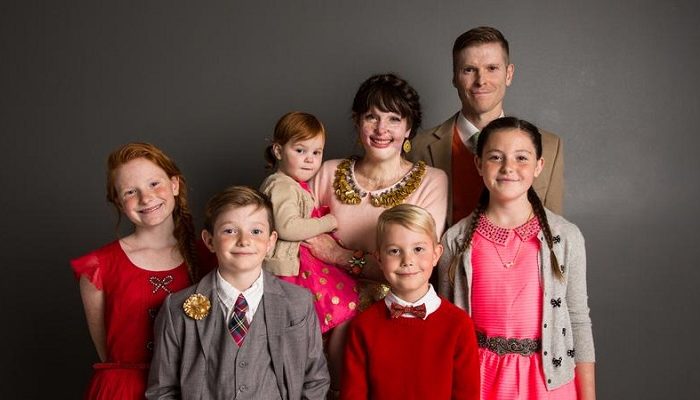 Stephanie Nielson, a well-known blogger and member of The Church of Jesus Christ of Latter-day Saints, published a blog post yesterday responding to questions about her Book of Mormon Project.
Last week, Nielson uploaded a photo to Instagram of her working with some LDS missionaries. The picture, below, sparked questions from many of Nielson's followers, wondering what the project she mentioned is.
On her blog, Nielson explained that she is sending a Book of Mormon to anyone who is interested in reading the sacred Latter-day Saint scripture, or to anyone who is curious about the Latter-day Saint faith in general. Latter-day Saints who wish to give a Book of Mormon to one of their friends are also encouraged to request a book. Inside each Book of Mormon, Neilson records her testimony of the gospel. On her blog, Nielson states that she loves the gospel and wants to share it with everyone, explaining that it has helped her in many different life circumstances.
The gospel of Jesus Christ has blessed my life in so many ways and in so many different times in my life.  It's effect on me has influenced me as a mother and wife.  It has given me hope and peace, and has helped me put life's hardships into perspective.  
Nielson has enlisted the help of missionaries serving in her area so that she can share her beliefs with "all the bells and whistles." She explains that she needs the help of the missionaries in order to send out a copy of the Book of Mormon for every request she gets.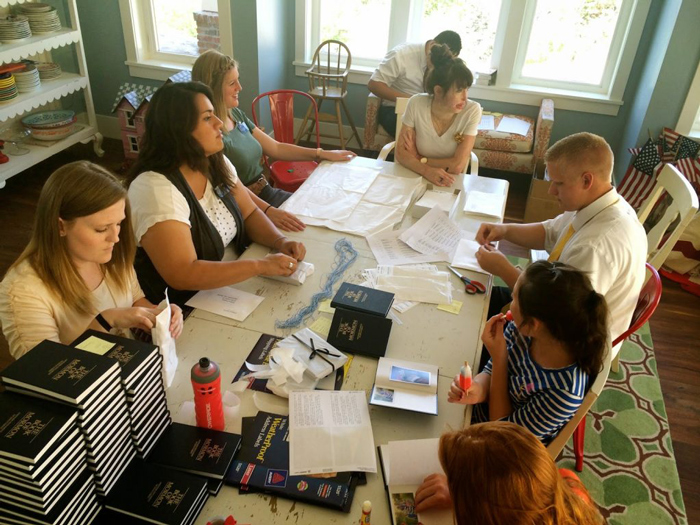 The Book of Mormon is available in 40 different languages, and Nielson encourages those wanting to receive a book to request a copy in their native language as she can get most of them.
To request a Book of Mormon as part of Nielson's project, click here.