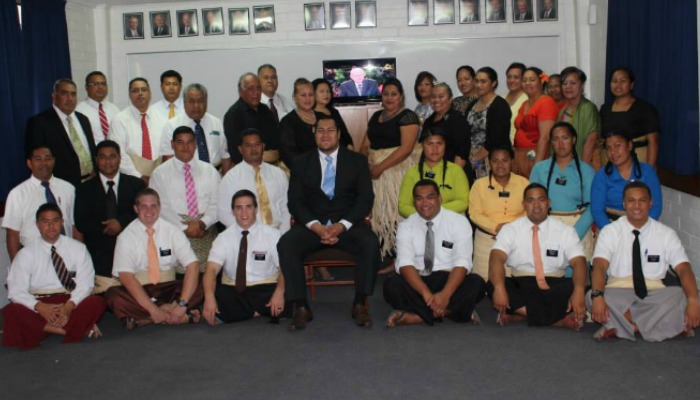 A Prince of Tonga, Prince Ata, was baptized in Hawaii as a member of The Church of Jesus Christ of Latter-day Saints March 2015 against his father's will.
In November 2014 Prince Ata committed to baptism and arranged for a baptismal service early on in the month. When Ata's father, King Tupou VI, heard of the baptismal service he swiftly sent soldiers to stop the baptism.
After Prince Ata sent the soldiers away, the Prime Minister of Tonga was sent to persuade Prince Ata to stop the baptism. Ata adamantly refused to heed the Prime Minister, but after the heated exchange LDS leaders intervened and Ata agreed to postpone the ceremony.
Despite the opposition, Prince Ata continued to attend church to prepare for his baptism and was baptized earlier this month.
Prince Ata is the king's second son and fourth in line to the throne.