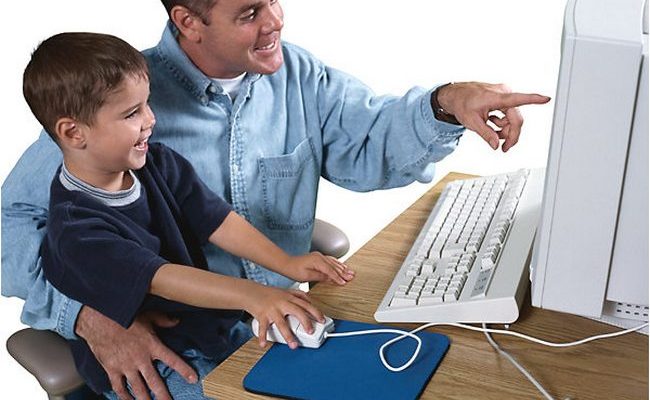 The internet is a wonderful resource for discovering knowledge, keeping in touch with family and friends, and sharing the gospel. However, the internet can also be a dangerous place where online predators, cyber bullies, and pornography are rife. In our digital age, how do we protect ourselves, and more importantly our children, from the dangers that pervade the world wide web? Learn how to block these dangers out from the computer with these internet safety tips.
Internet Safety: Avoiding Pornography Online
What to Teach Your Children
One of the first things parents should do is teach their children about the dangers of pornography. Kids need to be aware of these dangers, what to do if they find them, and why they should be avoided. Whether your children are kids, teens, or even adults, you need to regularly discuss these pitfalls and the importance of  internet safety.
These discussions can happen at the dinner table, at a family counsel, or even be part of a Family Home Evening lesson. Teach your children of Joseph from the Bible and how he fled from temptation (Genesis 39:7-12). Tell them that they should do the same if they see something they shouldn't on the internet. Set rules for internet usage and regularly discuss the perils of pornography.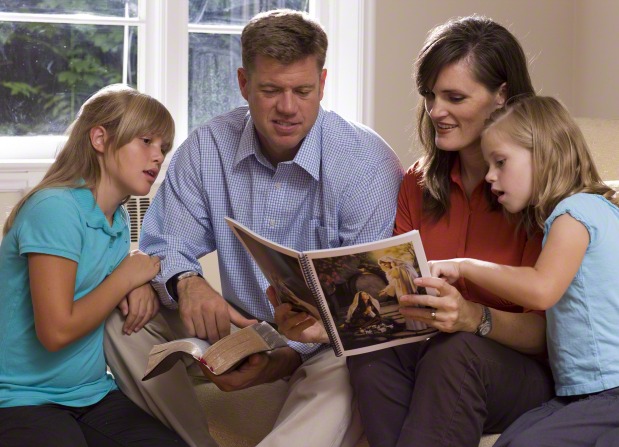 "Crash and Tell"
It is important to have a family plan set in place to keep your children safe. In Collin Bishop's LDS Living article, "12 Ways Pornography Leaks Into You Home (And How To Stop Them)," he says "I realize it's impossible to put my children in a bubble and protect them from everything bad in the world (even though I plan to try my hardest for as long as I can). But I can make a plan to keep pornography out of my home."
"Crash and tell" is a common escape plan to teach kids if something appears online that they know they shouldn't see. Show them where the power button is on the computer and instruct them to push it immediately if an inappropriate image pops up, and to then find a parent.
Encourage kids to come to an adult if this happens. Reassure them that they won't be punished if they accidentally see something they shouldn't. As Eric L. Denna, in his Ensign article "Tips for Internet Safety," says, "your children need to feel confident that they can talk to you. Establish a relationship founded upon open communication."
Computer Filters
There are myriads of filters available to monitor and control the content on the internet, some of which are found in the "Additional Resources" section below. In the article, "Keeping Safe and Balanced in a Google-YouTube-Twitter-Facebook-ieverything World," Jan Pinborough informs us of three types of content filters:
Filtering Software: which you buy/download and install on the computer
Hardware Filter: which is built into most cable modems or DSLs
Internet Proxy Filter: which is available through internet providers
Anti-virus and anti-spyware does not filter content, but having access and control to the content filters listed above can significantly increase protection from what can be accessed online.
Pinborough continues to note that there are other safe-mode add-ons available on sites such as Google, Yahoo, and Youtube. Bishop mentions that platforms like Netflix and Hulu+ have parental controls. There are many filters available across the web. Learning how to most effectively use them is key to internet safety.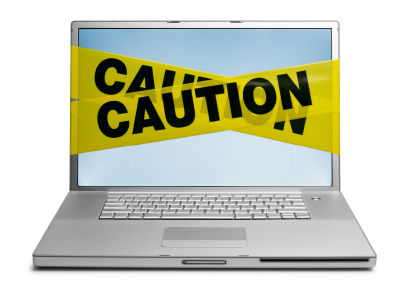 Have All Computers In Public Locations
This is perhaps one of the simplest and most effective internet safety tip. When the computer is in a public location where everyone can see who is looking at what while online, temptation to look at pornography is considerably reduced. Don't have computers in the bedrooms, and if you do, make sure they do not have access to the internet.
What About Cell Phones?
Having a filter installed on the computer is one of the first steps to protecting the home, however, many people forget to filter mobile devices such as tablets and cell phones. Bishop presents a simple solution to this problem: install a filter in the internet routers which will protect all the devices used in the home.
Bishop also informs us that even the most innocent of games can be accompanied by a slew of less-than-innocent internet ads. Putting cell phones in airplane mode will allow kids to still play these games, but without the ads.
Pinborough suggests blocking the internet entirely from a child's phone. She also proposes that the family have a recharging station for everyone to put their phones at night. This will prevent members of the family from accessing the internet privately and it will also help give them much needed sleep.
Update: Carefully monitor which apps are safe for children to download. Even popular social media apps like Snapchat and Instagram can contain inappropriate material. Consult app store recommendations for what apps are child friendly, but don't necessarily rely solely on them. As this article about the Snapchat add-on Yellow explains, even tech savvy children can find their way into adult situations using apps.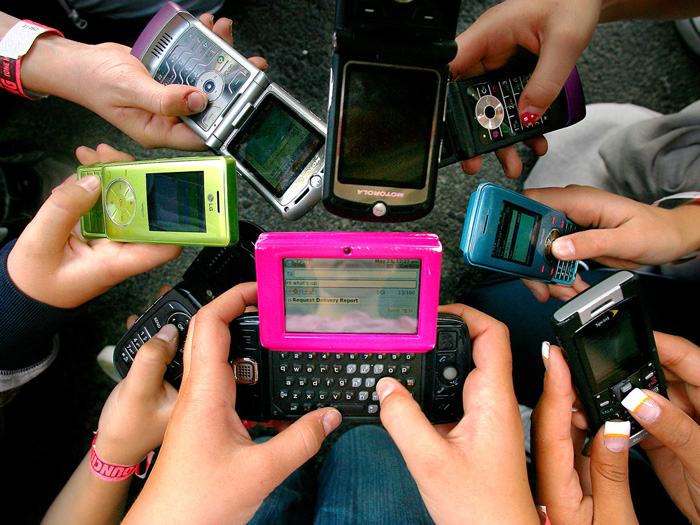 Good Homepages and Bookmarks
The homepage of a computer is the first thing one sees when they load the internet. Might I suggest using LDS.org as a homepage. What better way to resist temptation than having the Church website be the first thing you see every time you access the web. It will be a reminder of who you are and what you stand for if something bad pops up. Having a picture of Jesus Christ by the computer couldn't hurt as well.
Additionally, Denna advises bookmarking child-friendly sites. This keeps kids safe because they have easy access to these sites rather than searching for them on a browser and potentially stumbling on something that isn't child-friendly.
Keep Track of Time
Many computer filters allow you to choose the times when your children are allowed to access the internet. Times when parents are not home should be considered and nighttime should definitely be banned. Set a rule for your family that no one should use the internet while they are alone at home.
Other Computers
Your computer can have tighter security than Fort Knox with all of the filters and safe-mode add-ons you use, but what happens when your children use computers outside of the home? For one, tell your kids that no matter where they are, the internet safety rules still apply. Tell them never to be afraid to walk away from something they know isn't right.
A Kids Health "Internet Safety" article advises parents to be aware of the internet policies at their children's school, local library, and any other place were kids have access to a computer. Most of these public computers have some kind of filter, but it is always best to make sure. Children may also be exposed to the web at a friend's home. Parents should get to know the friend's parents, ask them about their internet blocking, and even share what they know about it with them ("Tips for Internet Safety").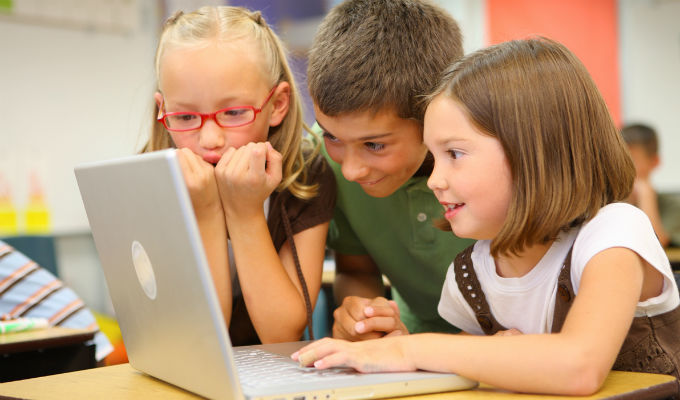 Check Up On Kids
Let your kids know that you will spot-check their computers and phones regularly. Bishop asks parents to encourage kids to be honest about what apps and games they have on their phones while Denna advises parents to check their children's downloads and browser history regularly. These procedures may seem extreme, but it is important to know that your child is safe on the web and not making poor decisions.
Be An Example
The best way parents can teach kids about internet safety is to follow the rules themselves. Adults too are prone to the dangers of pornography, and if anything they're more susceptible to them. Everyone needs protection from these evils, so all members of the family, no matter what age, should follow the rules established for internet usage.
The Best Filter: Spiritual Safety
There are some pretty good filters and safety systems available for the internet. But when it comes down to it, the best filter in the world is yourself. In Linda S. Reeves general conference talk "Protection from Pornography—a Christ-Focused Home," she says that:
The greatest filter in the world, the only one that will ultimately work, is the personal internal filter that comes from a deep and abiding testimony of our Heavenly Father's love and our Savior's atoning sacrifice for each one of us.
At the end of the day, it comes down to our own decision; to choose to be tempted or not. Arianne B. Cope said that self-control is an effective protection. "Each time you resist temptation and stick to gospel standards, you'll become stronger. But you're never above the risk of slipping. Satan's temptations are powerful, so always be on your guard" ("Internet Cafe").
If members of your family keep the commandments, regularly attend church, read the scriptures, pray, and have a strong testimony, then they will be reinforced with spiritual protection and God will bless them with strength.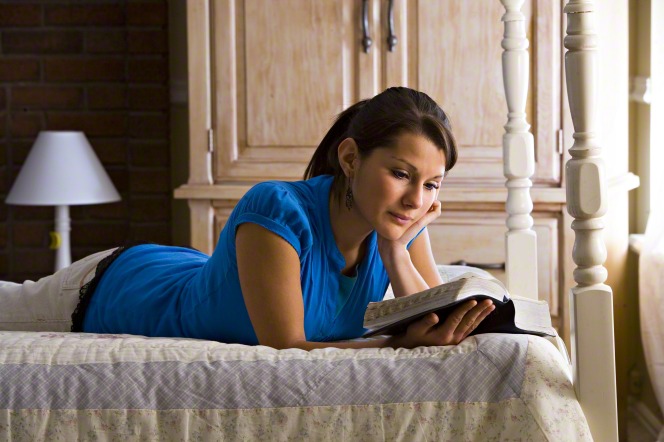 Internet Safety: Avoiding Online Predators
What to Teach Your Children
Children's innocence is one of their most precious qualities. However, this quality also makes them more vulnerable to online predators because children will believe that they are who they say they are on the web. This is why parents need to keep track of their kids online activity.
Parents need to teach children to avoid public chat rooms, never open emails from someone they do not know, never share personal information on the web, and to never meet anyone they've met online. If kids do become "friends" with someone online, parents should meet them over the web. It is also suggested that parents use the internet service provider to disable cookies, which can track information such as name and address (Kids Health "Internet Safety").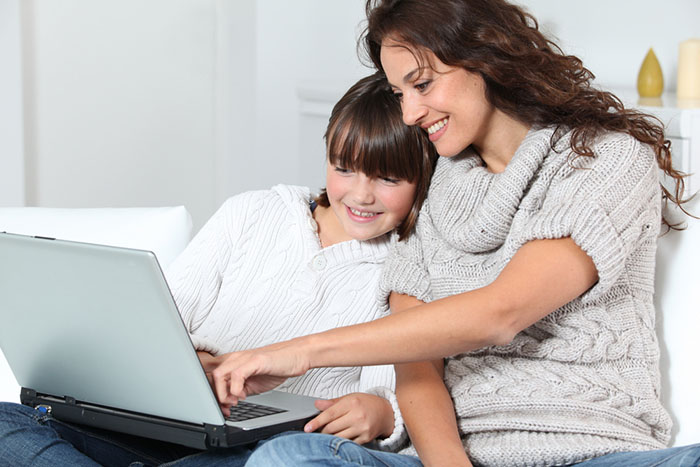 Keep Age in Mind
Children are the ones most susceptible to online predators. So at what age should your child go online or get a Facebook account? There are some three-year-olds today that can work an iphone better than most adults. But three is too young an age for one to be exposed to the internet and its potential dangers. At what age should kids have access to the internet?
Pinborough says that "an essential part of safety is making sure children have access to digital devices only when they are old enough to use them responsibly." This age will differ between families and children. Some may consider eight as the age of accountability for not only baptism, but for internet use as well. Others may feel that earlier or later is better. Discuss and pray about this decision in your family.
Teach What's Safe to Post
You need to speak with your kids about what is not only safe, but appropriate to post on Facebook, Twitter, Blogs, etc. Michelle Stocking, in her Ensign article "Finding and Sharing the Gospel Online," gives tips on posts and safety such as avoiding posting specific details like your address or phone number and being careful what type of pictures you share. Remind kids that the internet is never private and they need to be careful what they share on it.
Internet Safety: Avoiding Cyber Bullying
What to Teach Your Children
Cyber bullying is often overseen because it is not as obvious as other forms of bullying. However, cyber bullying is very real and unfortunately very common, because it is easier to be rude online rather than face-to-face. Talk to your kids and let them know that cyber bullying is not okay. Being harassed online, or being the harasser, will be seen as the same as in person.
Cyber Bullying Research Center's article, "Preventing Cyber Bullying: Top Ten Tips for Parents," says that parents should tell their children that the basic courtesies by which people interact in real life should apply online. They need to explain internet appropriate behavior, keep an eye on their kid's computer activities, and encourage open communication with their children.
What Do They Post?
Though everyone is entitled to their opinion, they should always take a second look at what they are posting and how they are saying it. Remind your children that everyone—friends, family, teachers, future employers—can see what they say. You don't want your kids to unintentionally become a cyber bully. Have them ask themselves questions: what does this post say about me, what does it say about others, and would I be comfortable saying this in person?
What we post can be seen as a reflection of who we are. It should not be rude to others or contrary to our beliefs. In fact, one of the blessings of the internet is that it is a great way to share the gospel. For ideas and tips about sharing the gospel on the web, check out LDS Share.
No Secret Passwords
If you haven't already, become friends with your children on social media sites such as Facebook, Twitter, Pinterest, etc. However, if you do not have social media accounts, then ask for your child's passwords so you can keep track of what they say, do, and see online. This will help let parents know if they child is being bullied, or being a bully, online.
What To Do About Cyber Bullying
Encourage kids to talk to parents if they are being cyber bullied. Stopbullying.gov list the steps to take when one is being harassed online.
Do not respond to the bully
Keep evidence of the cyber bullying
Block the bully
If the bullying continues, this site also explains how to report it. Remember to talk to your child and encourage them to talk back. Always remind them to tell you what is happening online so you can help and protect them.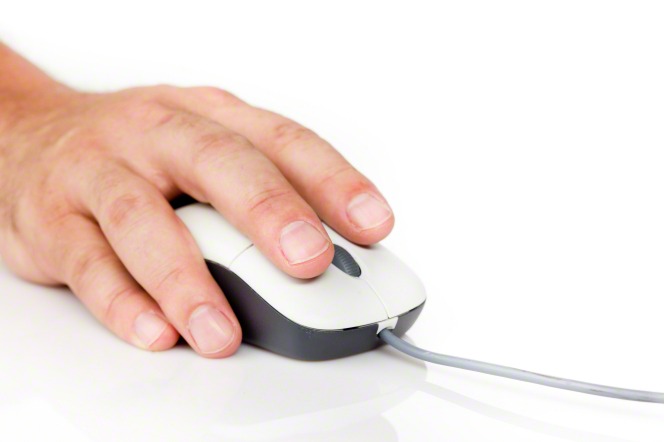 Protecting Our Homes in Enemy Territory
The internet is a wonderful and amazing resource. We can speak with someone halfway across the world, access a ream of information, and share uplifting thoughts with others. However, the internet can also be dangerous and bring the horrible influence of pornography into the home.
Amid the turmoil of morals and wars that the world faces, the home should always be a safe, spiritual haven in which to raise our families. In order to keep homes safe havens, we must take the necessary steps to keep our families safe online. The actions we need to take are to teach our children the gospel and follow the internet safety rules that the family sets. Sister Reeves says that:
As we counsel with our children, together we can create a family plan with standards and boundaries, being proactive to protect our homes with filters on electronic devices.
Protecting the home from pornography, internet predators, and cyber bullying will take some effort. Boyd K Packer said that "you are growing up in enemy territory" ("How to Survive in Enemy Territory"), so we need to put on our spiritual armor and make offensive maneuvers to keep our families safe online.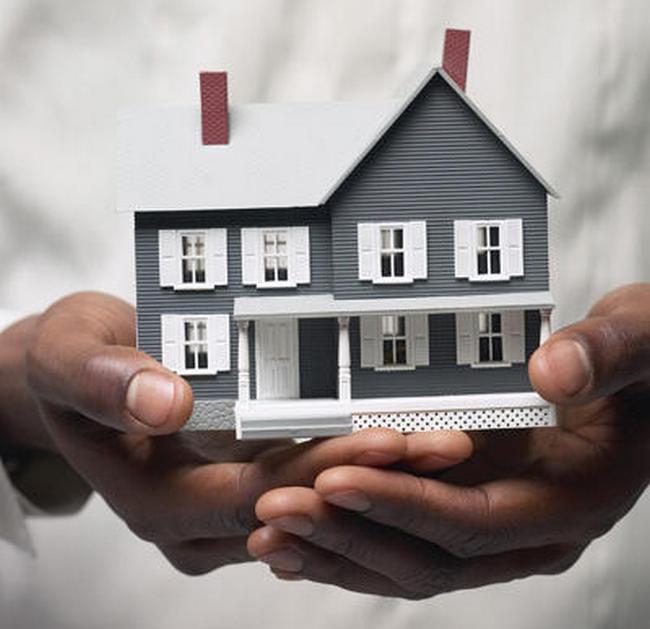 Additional Resources
Prevention Software
Great internet privacy advice.
Another great guide for internet safety for kids.
Internet Filter Software Review: this analyzes the different components of the best computer filter software on the market
Adblock Plus: this filter blocks internet advertisements
PhoneSheriff: specific for phones and tablets, this filter blocks unwanted apps and phone numbers, sets time restrictions, and monitors text messages
Online Protection
OpenDNS: this is an internet router filter, so its blocking functions protect all devices
K9 Web Protection: this software blocks sites, puts a Safe Search on search engines, sets time restrictions, and much more
Norton Family: supervises browser searches, social networking, etc. This filter informs parents through email and also offers a Parent Mobile App
Kurupira Web Filter: blocks websites, has time control, and tracks web history
FortiClient Endpoint Protection: this filter is for all devices. Not only does it block web content, but it also has anti-virus protection
Qustodio: this parental control software has all of the basics: blocks content, sets time limits, and monitors for cyber bullying and online predators
Here are Safe Search settings for popular search engines like Google, Bing, and Yahoo!
This article on bullying has been written so kids can understand it.
More on Internet Safety
Google tracks you every time you use their products. Here are some alternatives.
Literally everything you need to know regarding internet safety and screen time for your kids.
A collection of links to some really great resources.
How to Protect your Kids as they Use SmartPhones: From Tiger Mobiles Ltd.
Verizon Internet Safety Tips: Verizon has gathered a variety of reputable resources on how to keep your mobile devices safe.
LDS Tech "Internet and Family Safety": this site is a great source from the Church
IKeepSafe.org: A non-profit organization devoted to protecting your kids online.
"Creating a Safe Place to Talk about Dangerous Things": this article helps us learn how to talk to kids about pornography
Stopbullying.gov "Cyber Bullying": this site explains what cyber bullying is, how to prevent it, and how to report it
Brain Pop Jr. "Internet Safety": this site has games and activities that teach kids how to be safe online
LDS.org Youth "Internet Safety": resources for preparing youth spiritually against the dangers of pornography
Internet Safety 101: this site gives parents the latest news and resources for internet safety
Netsmartz "Basic Internet Safety": this site helps kids, teens, and parents by providing resources on computer and phone safety
InternetSafety.com "Internet Safety Tips and Resources": these resources include presentations, videos, up-to-date information, and more on internet safety
Common Sense Media "Privacy and Internet Safety": this site offers advice on privacy settings, online behavior, and more
Kids Health "Internet Safety": explains to parents what to avoid online, internet safety rules to set, and warning signs to look out for
Security Baron Safety Information: All sorts of hints for safety and security, not just online, but all around your home