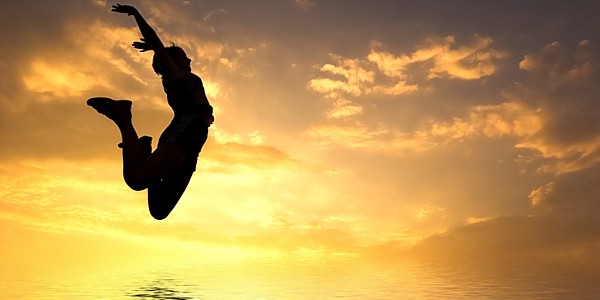 The first time I remember feeling a prompting of the Holy Ghost occurred while I was mowing the yard on a stifling hot summer's day in Mustang, Oklahoma. It was so hot and muggy that I felt pretty sure I would die before finishing the yard. A new thought to pray and ask God for help came to my mind. So, I said a simple prayer while still grudgingly pushing the mower.  Within ten minutes, storm clouds blew overhead, moved by a lovely cool breeze. Incredulous, I stopped mowing and just stared at the sky.
Who Is The Holy Ghost?
The First Article of Faith of The Church of Jesus Christ of Latter-day Saints states, "We believe in God the Eternal Father, and in His Son, Jesus Christ, and in the Holy Ghost" (Articles of Faith 1:1).  Latter-day Saints, or Mormons, believe in the Godhead and that "the Father has a body of flesh and bones as tangible as man's; the Son also; but the Holy Ghost has not a body of flesh and bones, but is a personage of Spirit. Were it not so, the Holy Ghost could not dwell in us" (Doctrine and Covenants 130:22).
The Holy Ghost, or Holy Spirit, has several important functions.  He testifies of the Savior's divinity and mission.  He testifies of truth. He warns. He comforts. He directs our lives. Every person on the earth can feel the influence of the Holy Ghost.  Mormons believe that after being baptized by someone holding proper authority, then the gift of the Holy Ghost is conferred upon that person through the laying on of hands. As the person chooses to follow God's commandments, he or she can have the constant companionship of the Holy Ghost.
As a Mormon, I believe that we are children of God, that as spirit beings, we lived in His presence before coming to earth.  I believe that God's ultimate goal is for us to return to live with Him again.
Through the prophet Jeremiah, the Lord told the captive Jews in Babylon, and each of us, "For I know the thoughts that I think toward you, saith the Lord, thoughts of peace, and not of evil, to give you an expected end" (Jeremiah 29:11). If we choose to follow Him, Heaven will be the expected end.
I believe that our lives have purpose and meaning and that if we ask Him for direction and counsel, He lovingly gives it through the Holy Spirit. "Then shall ye call upon me, and ye shall go and pray unto me, and I will hearken unto you. And ye shall seek me, and find me, when ye shall search for me with all your heart. And I will be found of you, saith the Lord" (Jeremiah 29:12-14).
But ye are commanded in all things to ask of God, who giveth liberally; and that which the Spirit testifies unto you even so I would that ye should do in all holiness of heart, walking uprightly before me, considering the end of your salvation, doing all things with prayer and thanksgiving, that ye may not be seduced by evil spirits, or doctrines of devils, or the commandments of men (Doctrine and Covenants 46:7).
Learning to recognize how the Holy Ghost "speaks" to me was one of the most important lessons of my life. The Lord promises that answers are confirmed through peace in mind and heart or rejected through a "stupor of thought" which means confusion or forgetting the thought altogether.  Answers to my fervent prayers come in the morning after praying for guidance.  I make a decision and then pray for the Lord's confirmation about the decision. If the decision was right, then it would be on my mind first thing in the morning. If it wasn't right, I didn't even think about the decision again until later in the day.  But, sometimes action needs to be taken without having a night and a morning to reveal the answer.
The Holy Ghost Warns of Danger
The night my husband drove me 110 miles one way to meet his parents, he had very specific guidance from the Holy Ghost. It was 2:00am as we approached our city limits driving highway speeds. Anthony felt a distinct impression to slow way down.  He reduced his speed and told me why we suddenly were creeping along. Soon, we approached the curved entrance to Loop 289. As Anthony steered into the turn, we noticed that the truck tire continued going straight. "There goes the tire!!" he shouted. The truck slid along the asphalt until Anthony stopped it on the road's shoulder. We found the tire a quarter of a mile away from the truck. Had we hit the curve at the usual speed, we would have been in trouble. I learned that night that the Lord trusted Anthony to hear His voice and follow it.
The Holy Ghost Inspires Action
In The Church of Jesus Christ, young women attend Sunday meetings and have activities on a weeknight.  When I was 14 years old, two sister missionaries (young, female Mormon missionaries) attended our activity and told us about their mission in our area. As they spoke, I felt a desire to serve a mission, too. The Holy Spirit impacted me so forcibly that night, that I never wavered from the decision to serve. I served in the Scotland Edinburgh Mission and had an amazingly life changing experience, which included meeting amazing people and exploring more castles than I ever knew existed!
I've moved a lot in my life and happily settled into married life in Anthony's hometown. He lived in the same house his whole childhood and I expected to live in Lubbock for the rest of my life, too. As long as I had an airport to satisfy my wanderlust, I was so happy to put down roots and stay somewhere forever. My wanderlust affected Anthony more than I anticipated, however.  After a trip to Hawaii, Anthony could not stop thinking about that beautiful place. Several years later, he asked if I would be willing to move to Hawaii. I said I didn't want to. He asked me to pray about it. (How could I say no to that?) The Holy Ghost changed my heart. Then crazy things began to happen.  During the middle of the housing bust, our home sold for a profit in a week. Anthony got a job out of the blue. We packed our things and set out on our adventure!  We lived on Maui and then Oahu. On Oahu, our home was only 4 miles from the vacation home that sparked the desire and subsequent inspiration to move.
True peace comes from knowing that our lives have been directed by God.
The Holy Ghost Testifies of Jesus Christ
The other major and unusual decision prompted by the Holy Ghost when I was a teenager was to attend Brigham Young University's Jerusalem study abroad program. As a Mormon, my parents taught me Bible stories. I knew about Savior's ministry. I yearned to walk where He walked. While visiting Jerusalem's sacred sites, the Spirit testified to me, in my mind and my heart, that Jesus Christ truly is the Savior of mankind. Through His Grace I can return to God's presence again!  Those six weeks in Jerusalem redirected my course of college study. I changed majors. God forged a pathway for me where one didn't seem to exist.
The most important questions I have asked God are: Are you real? Am I your child? Is Jesus the Christ? Do you still speak to prophets today? Is your Church on the earth?  The Holy Ghost brought peace in troubled, confused times and I know that God is real. I am His child. Jesus Christ is the Son of God and the is the Way, the Truth, and the Life. God does still speak to prophets! His prophet today is Thomas S. Monson.  His Church has been restored in its fulness in The Church of Jesus Christ of Latter-day Saints.
I invite you to ask God the honest questions of your heart and prepare to receive the answers through the power of the Holy Ghost. If you would like learn more about how the Holy Ghost directs our lives, please contact the Mormon missionaries.