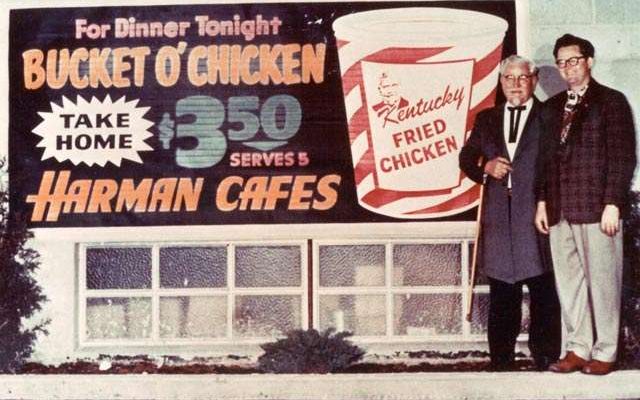 The founder of the popular restaurant chain, Kentucky Fried Chicken (KFC), passed away early yesterday morning. Leon W. "Pete" Harman, a member of The Church of Jesus Christ of Latter-day Saints, opened the first KFC in his home state of Utah in 1952.
James D. Olson, CEO for Harman Management Corp., said the 95 year old will be remembered as a leader who is loved by all, as he is known for introducing himself to the cooks first thing upon entering a restaurant. KSL reports that Olson said,
Simply put, neither the Harman system nor the KFC brand would exist as we know them today without Pete's selfless leadership, commitment or passion.
Currently, there are more than 18,800 KFC restaurants in more than 115 countries around the world. Our condolences go out to Harman and his family.