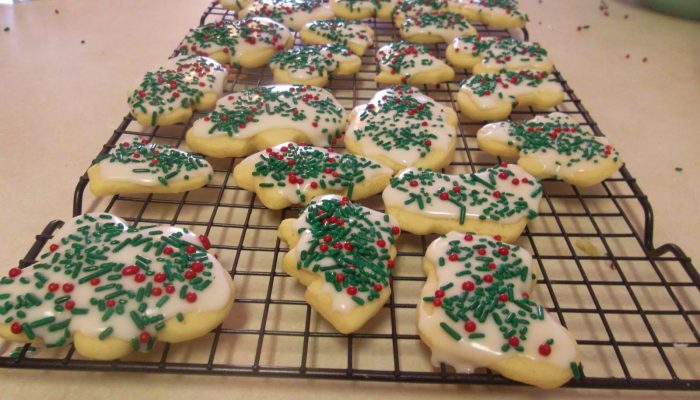 Compile kids' Christmas lists and add to personal journal; order online = something they need, something they want, a great book, and just one electronic something, not too expensive.
Outdoor decorations before the truly cold weather hits.  If Joe doesn't get around to it, do it yourself = all lights will then be below 6' high on the property.  Tell yourself that's no big deal.  Get kids to test lights (cuz you hate doing it so much).
Temple session at 5:30 a.m. with Mom; remember to ask Joe to get the kids off to school. Go fasting (shouldn't be too tough that early).  Put Carly's name on the prayer roll.
Call congregational Christmas party committee, each person twice.  Buy food on food list and take it to ladies and gents who are cooking.  Get Joe to oversee scenery building; call the three guys who promised to help him.  What is Brad's phone number?  Call Sherie and get it.
Buy something sleek and sparkly (with cap sleeves or longer) for the Christmas party for work.  Red! No black this year.  Shoes?  Purse?  Check Amex card balance — don't go into debt for this!  Maybe this one but add underskirt to take it to the knee.  Would black work?

Get hair cut and colored; need mascara and new red lipstick (go glossy). Fragrance.  Gardenia?  Which one did Joe like?  Don't buy the one his mother uses.
Cancel Mardi's orthodontist appointment (no time – Christmas party conflict)
Replace 7 yr old artificial tree?  Ask Joe.  Did. Not this year, but maybe on sale after Christmas.  Flocked? No.
Call work.  Can't remember if part-time employees have the day after Christmas off.
Christmas cupcakes for Benji's class on Friday = 24 plus teacher, 3 gluten-free.
Lose 3 lbs by the 20th so can gain it back over Christmas.  Hit the gym at least 3x by then.
Take kids to see the lights on Temple Square in Salt Lake.  Get photos of them in front of Nativity for Christmas cards.
Read together every night from Bible and Book of Mormon = Christmas story.  Focus on Christ every day.  Be calm.
* Names have been changed to preserve family peace.