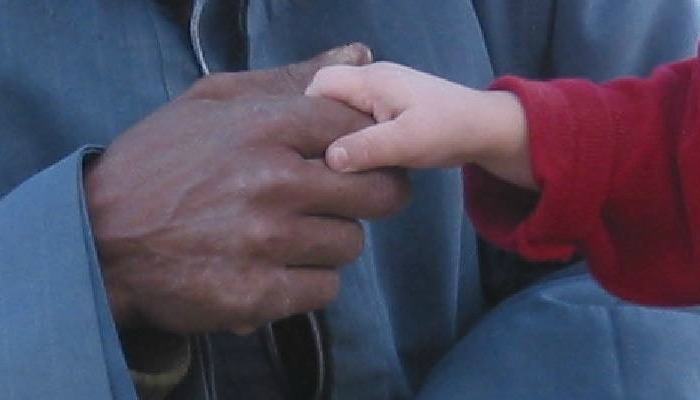 December 18th marked the launch of a new Facebook page, "True Muslim Stories." But the man behind the page might surprise, a pasty white Mormon professor from Idaho.
Josh Allen, a fiction writer and professor of English at BYU-Idaho, felt ready to break from what he described as a culture of "irrational fear and negativity" around Muslims.
Allen had worked as a professor for two years at the American University in Cairo, where almost everyone he came into contact with was Muslim.
He scribbled his most important memories with Muslims onto a 3X5 card. Allen says it was more a self-therapy project. He took his first thought and sent it out on Facebook. His social media posts usually only reached a few people. He assumed this post would ripple quietly if at all.
Allen wrote in the same way he would approach one of his pieces of fiction, by focusing on the people and the place.
The next morning he woke up to see that dozens of people from the Middle East had seen and liked his messages. Not to mention more than a hundred stateside.
After six more stories, the overwhelmingly positive response hadn't subsided, and he realized he may have stumbled onto something meaningful.
Among the true Muslim stories that Allen has already posted, includes small moments such as the warmth and sincerity of the first handshake he received after he stepped off the plane in Egypt, to momentous moments such as the care and treatment from a Muslim doctor when his son was born. Perhaps the most profound of these stories about Muslims came from the response he received in the days after the September 11th attack.
Pretty soon Allen started getting Facebook requests from people he didn't know. First just a couple, but pretty soon hundreds. Those he asked said they wanted to make sure they got to read all his stories.
His teaching assistant suggested he start a Facebook page to manage all of the interest. It's hard to know how the page will grow and develop. He says he'd be happy if the page became a place where lots of people could share stories of their positive experiences with Muslim people.
But as for Allen, he says, "I plan to keep writing stories. I just want to put these stories out there."