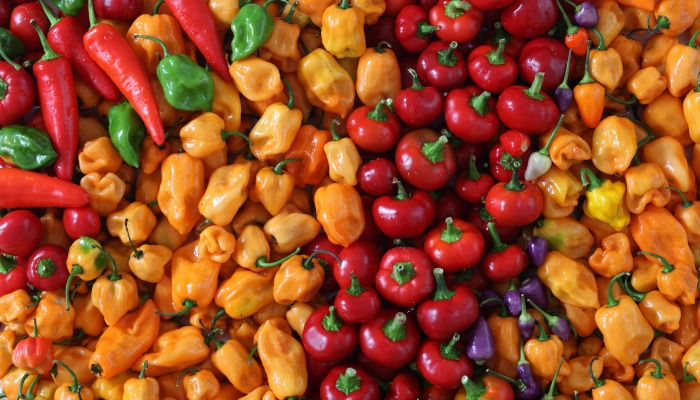 Sometimes I think that if I were ever to write an autobiography, I would entitle it Amy Keim: The Real-Life Hunger Games and hope that Suzanne Collins wouldn't sue me. The title wouldn't refer to me living in a post-apocalyptic district, constantly shooting my crossbow, nor trying to decide between a compelling love triangle; rather, it'd be a direct reference to the fact that I'm literally always hungry. I just love food so much.
That's why whenever I see articles about food storage, I panic. If an emergency were to happen, I'd first check on the whereabouts and safety of my family, and then I'd be like, "Where my food at? All this stress means I need a pizza and I need it now." But being a poor college student, I thought for a long time that I couldn't afford food storage, let alone find room for it in my apartment.
Unsurprisingly, I was wrong. No matter how meager your circumstances, you can find room for food storage — and dessert, obviously. There is always room for dessert.
Why Do We Even Need Food Storage?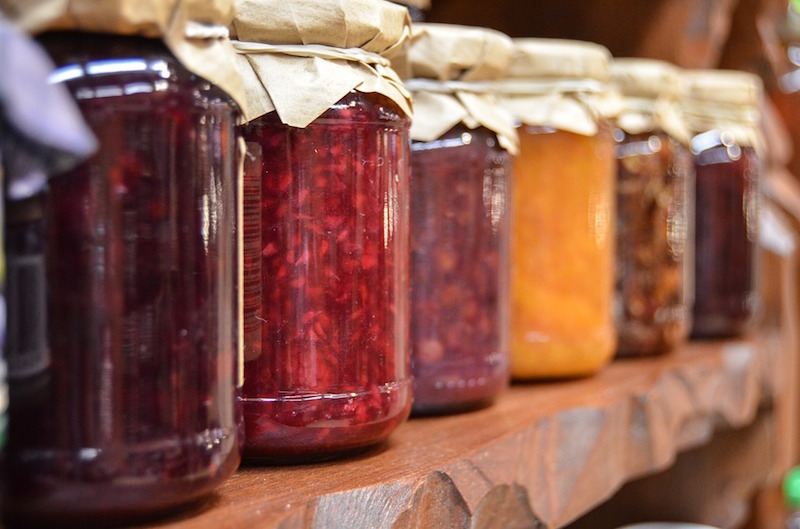 LDS.org's page about food storage (which is a fabulous resource for understanding what all you need to have in your food storage, both short- and long-term) opens with the following quote:
"Our Heavenly Father created this beautiful earth, with all its abundance, for our benefit and use. His purpose is to provide for our needs as we walk in faith and obedience. He has lovingly commanded us to 'prepare every needful thing' (see D&C 109:8) so that, should adversity come, we may care for ourselves and our neighbors, and support bishops as they care for others."
"We encourage members worldwide to prepare for adversity in life by having a basic supply of food and water and some money in savings. We ask that you be wise, and do not go to extremes. With careful planning, you can, over time, establish a home storage supply and a financial reserve."
Life is unpredictable. As one Mr. Benjamin Franklin said, "[I]n this world nothing can be said to be certain, except death and taxes." We don't know what the future holds, but we do know that if we are prepared, we "shall not fear." In the case of an emergency — whether that's familial, financial, weather-related, etc. — we'll always be grateful to have something to fall back on. Having a proficient food storage gives us peace of mind and security during times of stress.
Making Money for Munchies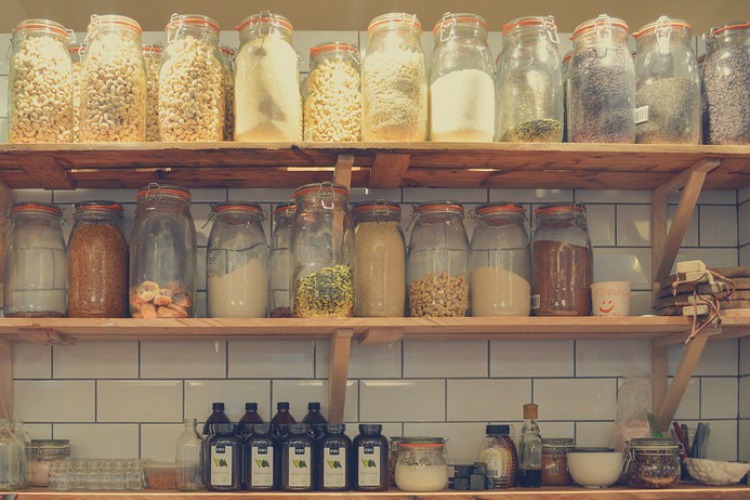 In my own efforts to prepare a food storage reserve, the first obstacle I assumed I would encounter was the issue of money. I mean, if I had to sum up my life in a single emoji, it'd be the one depicting a pile of cash flying away (?). How could I ever afford all the food I'd need?
Thankfully, my mom gave me a stellar tip one day that changed how I viewed the money barrier. She advised me to buy two inexpensive long-lasting food items, like cheap canned foods (since they typically have a long shelf life; anywhere from 1 – 4 years, and that can easily be extended if you are able to keep the cans in a cool, dry place), a week. If I followed that advice, she explained, I'd only be spending about an extra dollar or two a week on groceries, and within a year I'd have a good stockpile of food storage.
So I did. Every week, I tried to add two affordable foods to my list (things like black and pinto beans, lentils, spaghetti noodles, and peanut butter). Now, a few years later, I have a nice little food storage shelf assembled in my linen closet — because how better to christen a fresh set of sheets than by eating tuna straight from the can right on top of them?!
Finding Space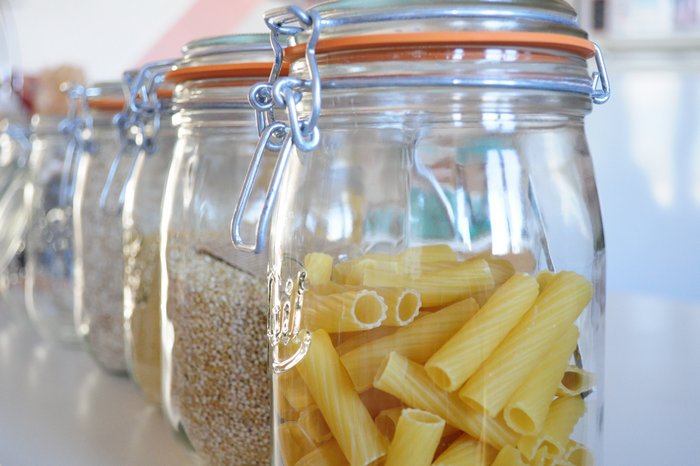 Okay, in reality, the thought of eating tuna right out of the can makes me want to gag a little. The reason our food storage is in our linen closet is because it's where we had space.
In pretty much any apartment, you should be able to find space. That could be in an unused corner of your coat closet, under your bed in a thin storage bin, or even under your kitchen sink! It's all about working with what you've got.
So here are a few tips for finding space in your own homes!
Dehydrate Your Food
Dehydrating food not only makes it last longer — it makes it way smaller. Consider dehydrating some of your favorite fruits and vegetables and watch them shrink before your very eyes. It's basically a super helpful magic trick.
Buy Some Cheap Shelves
One nice thing about shelves is that they come in all shapes and sizes. (For instance, bathroom shelving units tend to be thinner and taller; that's why I use one in my small kitchen area, where there isn't room for a thicker, wider shelf.) Amazon has some great, affordable shelves, and you can probably find some in many of your local stores, too. Do some research on what size you need (you can even search specific dimensions) and see what you can find!
Consolidating to Make Room
As I mentioned before, my husband and I actually use one of our linen closet shelves for our food storage — but initially, it wasn't empty. I had bedsheets, pillows, and old twin-sized comforters there. But as I looked around our house, I realized that would be the easiest area for us to store food — I'd just need to move some things around.
So I did! I folded sheets smaller (Marie Kondo would have been SO proud), put some cute blankets on the side of our couch, and squished the remaining pillows and sheets onto the same shelf as the towels. And voila! A food storage area was now available.
You can find free space in your house for food storage; it may just take some creativity on your part. But considering the benefits of having a food safety net, it's totally worth it.
If you don't have any food storage yet, it may feel overwhelming — but you can start small, because even a little bit is better than nothing! (Also my attitude toward pizza, obviously.) As President Gordon B. Hinckley said:
"We can begin ever so modestly. We can begin with a one week's food supply and gradually build it to a month, and then to three months. I am speaking now of food to cover basic needs. As all of you recognize, this counsel is not new. But I fear that so many feel that a long-term food supply is so far beyond their reach that they make no effort at all. Begin in a small way . . . and gradually build toward a reasonable objective."
Starting our food storage doesn't have to be a big, grand thing. Like my mom suggested, just start small! Add a few items to your grocery list each week and before you know it, your seemingly-meager efforts will have made a big impact and you'll feel more prepared than ever.
What are some ways that you've been able to creatively store food in your own home? We'd love to hear (and implement!) your tips, so leave them in the comments below!