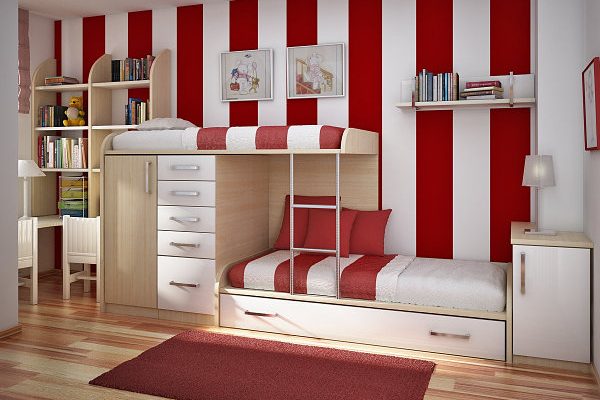 Red is a daring color, and at some times representative of some scary things: hell, blood, evil.  Never mind. Instead think Christmas, strawberries, apples, passion, and country barns.  Red comes in many variations and changes with its amount of saturation and gloss.  It can be sophisticated or shabby chic. Look at this variety of uses and moods, and see if red is for you. If you find it over-powering, use it as an accent color.
Country Rustic Reds
I've been dreaming of this color at night and have been watching videos on how to make and use milk paint to get this antique look.  Although my walls will be fairly neutral, I may do this red on my floors, if I can get my brave on.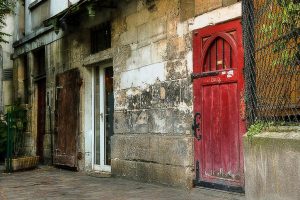 Mediterranean and Moroccan Reds
Red used in Moroccan and Mediterranean decors is sun-drenched and orange-y to very dark, sometimes together, and often with purples, too.  If you have a Bohemian streak in you, you can take the leap.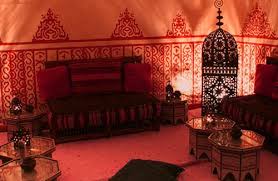 China Reds
A very bright red with a tinge of orange is found everywhere in Chinese decor. It is always intense.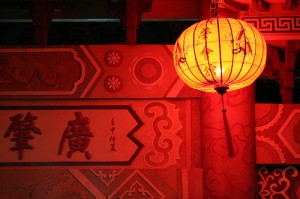 Sophisticated Reds
For sophistication, combine red with black.  This room incorporates a sense of fun.
Reds for Kids
Red is a primary color and has ever been used in kids' room and for kids' toys. Bringing it into a kids' room decor makes decorative items out of the toys scattered about.  The reds will resonate with each other.  This fire-engine red room was featured on Houzz.com.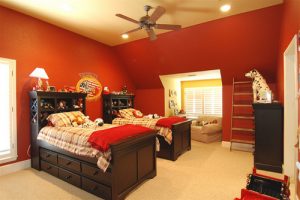 Shabby Chic Reds
Shabby Chic reds conjure up the idea of Ginghams, but always stand back aways from your Gingham choices.  Little checks just look pink from far away.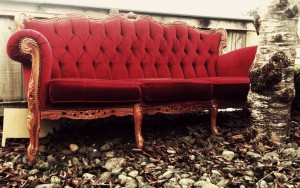 Deep, Mysterious Reds
The darker red you use, the more mysterious it gets.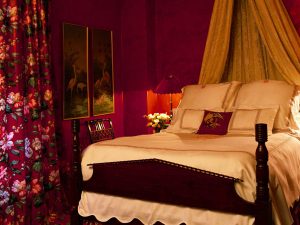 Random Reds I Like