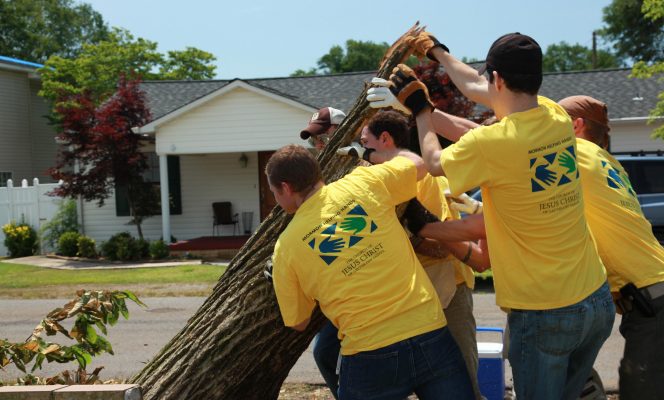 Software designer Kevin Foote has created a program that will change the face of disaster awareness. He calls the program FastCommand.
Members of The Church of Jesus Christ of Latter-day Saints in Oklahoma are trying to incorporate the system into their emergency response teams, but the clock is ticking. Members of the Church know that the incorporation of the program needs to be completed before the next disaster.
A technology specialist for the Church, Mick Batt, has been working with Foote by comparing the events from storms in 2013 and how relief efforts could be better organized:
During and after our 2013 tornado relief work, it became apparent that we could better manage our resources and serve our communities more effectively during such times of need. We wanted to improve our disaster management response time, become better organized, and generate detailed FEMA reports. Kevin Foote stepped in with FastCommand. It can do all that.  
Various stakes and wards in Oklahoma plan to use FastCommand by compiling members' and Church leaders' contact information and past storm data into the system so the program will be able to respond and adapt much quicker during the next storm.
Specifically, FastCommand can create service projects, send mass texts and emails to members, coordinate relief efforts, keep records during a disaster, and perform a variety of other tasks.
FastCommand also has been put to work in areas that endure storms, tornadoes, hurricanes, and floods.
Additionally, Church members have provided additional support to the program by supplying it with language translators in the area. So far, members have updated FastCommand with 26 different languages.
According to Church News, the Church Public Affairs workers assigned to Western Oklahoma scheduled a "Super Saturday," a day of training for Church members, leaders, and Helping Hands volunteers to work with FastCommand. This event took place in April 2014.