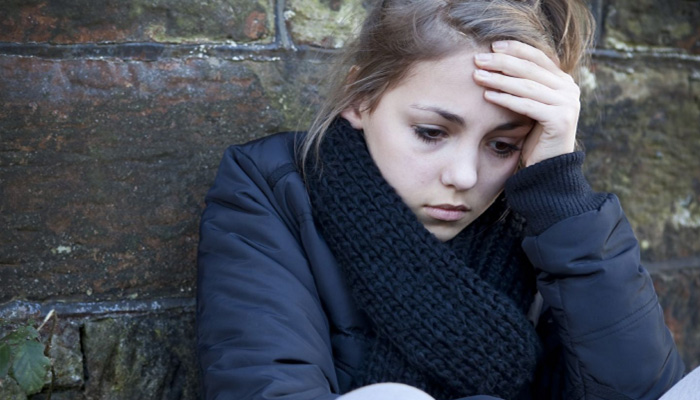 "And a woman having an issue…which had spent all her living upon physicians, neither could be healed of any, Came behind Him, and touched the border of His garment…."
I lay there, wide awake in the darkness. Despair suffocated me. The violent thoughts intensified. I felt myself slide another step deeper into the emotional chaos and ultimate oblivion that beckoned me.
I knew I needed his help. My husband is such a light sleeper and responded when I whispered his name.
And then I uttered words I never thought I'd ever say aloud—"I need your help. I feel suicidal." He sprang up and turned on the lamp, then turned to look me in the face. "What did you say?"
We'd been married a long time. He knew me and loved me better than anyone on the planet. But he didn't know the depth of darkness I'd battled. And I was so tired of battling. I hadn't talked to him, not because I didn't think he'd be supportive, but because I was fearful and ashamed to say the words.
My Suicide Paradox
I felt the ultimate incongruent paradox. I am strong minded and willed, but couldn't throw off the darkness. I professed to have great faith in Christ and His plan, but hated myself. I believed in an eternity, but felt hopeless in the present and that my past was futile. I believed in love, but could only see violence.
One thing I'd gained in faith is a firm belief that death is absolutely necessary to move on to the next phase of existence. I don't fear death. It is a sweet release.
In my case, this easy comfortability with death wasn't always a good thing. I'd visualized myself dying a thousand times and ways.
I did everything I knew to do. I sought counseling when I first saw the darkness years ago and gained tools and skills to sidestep before the blackness overtook me. I read my scriptures and prayed every day. I attended the temple at least once a week. I went to church and served in church callings. I did my visiting teaching. I found a friend who walked with me up the canyons rain or shine.
I wasn't bullied or persecuted. We weren't in financial crisis. Our marriage felt strong. We had a happy life. My relationships with family and Deity were real and substantial. My work felt purposeful. I enjoyed a freedom few of my friends enjoyed.
But cyclically, I felt like my life's airplane blew apart at 33,000 feet in the air and I clung, white-knuckled fisted, to some strap just inside the plane while the force tore at my body attempting to rip me from the fuselage.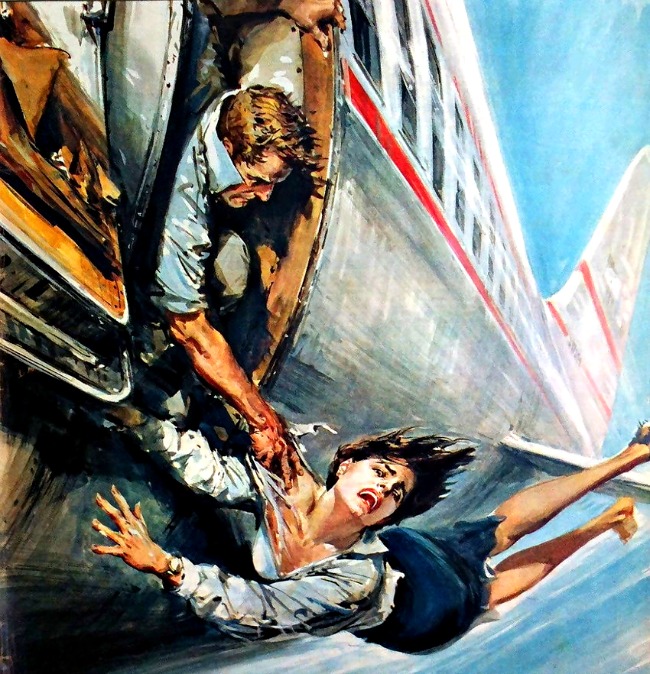 During those times of darkness, I clung to life, though catastrophic forces waged war against me. I smiled and joked my way through each day while on the verge of collapsing into some galactic black hole.
This time, especially, I was not doing well emotionally. My very logical self struggled to cope with my emotional self. It was a full on war and I didn't know which side would win and was getting to the point that I didn't really care which side won.
Usually when the demon voices yelled for me to end it all, I'd sit and journal about God's goodness in my life or I'd find Him in some place—the scriptures, prayer, the temple. He was my tether.  His love and grace filled my life.
But that night as I lay suffocating, I knew journaling wouldn't be enough to get me through.
My husband gave me a blessing. He asked me lots questions so that he could understand. He dedicated our home. We prayed together again.
Talking actually helped me put labels on the pain. While several emotional and physiological root causes emerged, I realized that miscarriages, primarily the ensuing hormonal frenzy, exacerbated the depression. Though I hadn't miscarried recently, it was the one year anniversary of my most difficult miscarriage. I hadn't wholly recovered from it. It had been a very dark year for me.
My whole life's purpose had focused on being a mom and I couldn't seem to find a life's purpose without being a mom. The deepest part of me felt betrayed and broken. Those feelings, fueled by an apparent imbalanced chemical depression, created volcanic eruptions of self-loathing, despair, and violence.
We talked until I could sleep. I made it through another night.
The next morning, I felt strange. I felt peeled. I felt hypersensitive to every energetic pulse. I felt skinned alive. I felt raw and absolutely vulnerable.
"Now when our hearts were depressed and we were about to turn back, behold, the Lord comforted us and said…bear with patience thine afflictions, and I will give unto you success."
Tender Mercies—If I Would See Them
I got ready for church. I'd experienced enough of the Atonement's healing and enabling power that I never missed partaking of the Sacrament. The act of taking the Sacrament literally kept me from sinking into oblivion. It provided the connection, the bridge, between the rational mind and the volatile one. It kept pulling back the shroud of darkness, exposing the light.
The Lord directed several people to say specific things to me that day at church. One was a child who expressed his love and appreciation. Another was a woman who said I served in my calling with such purpose and clarity and she wanted me to know what a difference I made.
That evening, we attended a family celebration. I felt like I kept up appearances pretty well, but one sister kept eyeing me and finally cornered me in the kitchen and asked what was REALLY up. My defenses were down and I verbalized my struggle to her.
I'm the oldest sibling and while I'm fairly transparent about my life, I always felt conscious of "being the example for your siblings" so hadn't ever shared these desperate struggles with my family.  She burst into tears and shared her love for me and asked questions so she could understand. Two other sisters noticed our furtive conversation amid the noisy, happy throngs and came forthwith.
My sister said that the feelings I had were not me and didn't define who I was. And my decision to continue through them showed courage and increasing strength in God. The conversation was full of concern and hope, sincerity and love.
I heard the Lord speaking to me through those people. He tried to tell me that my life had all the meaning and value I'd allow it to have.
He pulled me back inside the fuselage. He welded my plane back together. I felt depleted, but I also felt stronger.
Several weeks later, I received another calling. While being set apart, I was promised that "your very bright spirit influences others and as you keep your covenants, ALL of your questions will be answered." I started seeking answers to more specific questions.
Craving Light
Twenty years ago, I wrote a quote by Ezra Taft Benson in my scriptures that a friend shared in her Sacrament meeting talk. "There are times when you simply have to righteously hang on and outlast the devil until his depressive spirit leaves you. … To press on in noble endeavors, even while surrounded by a cloud of depression, will bring you out on top into the sunshine."
I craved light. We moved from our dark, cave-like apartment. I simplified. I proactively worked on my to-do lists, which brought purpose and self-validation. I sought out hormonal therapy. I continued to do all the good things I did before.
"For God, who commanded the light to shine out of darkness, hath shined in our hearts, to give the light of knowledge of the glory of God in the face of Jesus Christ…

We are troubled on every side, yet not distressed; we are perplexed, but not in despair…cast down, but not destroyed.  For our affliction, which is but for a moment, worketh for us a far more exceeding and eternal weight of glory."
Six months later, I was pregnant. My birthday dawned bright and beautiful, even though my husband was working in another state.  My dog, however, was uncharacteristically clingy and attentive.
Suddenly, the familiar pain exploded through my body. I lost the baby.
Battling Suicidal "Logic"
Within two days, in what I can only describe as fighting for consciousness, the darkness hit me like a tsunami and drug me out to sea.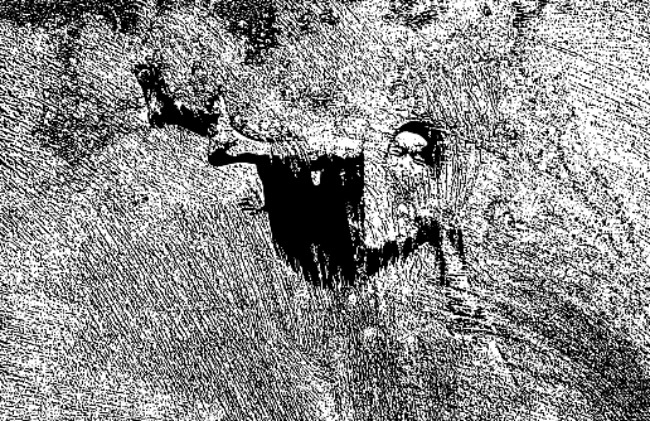 Auto-pilot set in. Wake up. Fight my way out of the undercurrent to breathe. Get sucked back under. Go to work. Kick my way out of the tumbling wave to breathe. Get sucked back under. Go home. Somehow make it through the night. Repeat.
I hadn't realized the state of my peril until one day at work a woman told me that her daughter's best friend committed suicide that day leaving her husband and two little girls.
My first reaction was, "Really?! Are you seriously telling me this?" But, I said, "How sad. I wonder what pain she was feeling." My friend, broken hearted, said the woman was on medication that exacerbated her suicidal feelings and that's why they felt she took her life.
It's astounding how many suicide stories people tell me when I'm feeling so bleak. Previously, the stories helped me see reactions and the sufferings of those left behind. They reminded me there was hope and that I'd make it through like I always did.
But this time was different. This time I felt a massive surge of anger. I felt angry that I was still tortured and she'd found a way out.
I was done.
I was not in a good place as I waited for the train to go home.  I'd reached the tipping point.
I felt compounding despair, anger, self-loathing, what's-the-point, what's-the-purpose, I am a smashed bug on the windscreen. It's like I stood in a dark room with thousands of angry, malevolent voices screaming at me, taunting me, hating me.
Then the train broke down. Unbelievable!
I was stuck with my journal and my phone. I certainly didn't feel like confronting my feelings or thinking or talking to anyone, so I numbly, blindly, and fiercely began to scroll the Facebook feed.
"Thou hadst cast me into the deep, in the midst of the seas; and the floods compassed me about: all thy billows and thy waves passed over me. The waters compassed me about, even to the soul: the depth closed me round about, the weeds were wrapped about my head. The earth with her bars was about me forever…when my soul fainted within me I remembered the Lord."
The Savior Provides a Lifeline
I believe that the Savior comes to us whenever we're in need, especially in times of crisis. However, we might not see Him, sense Him, recognize His hand, understand His reach.
Amazingly, as my violence escalated and I blindly scrolled through the feed, a light shone in the tumbling wave's darkness. I almost missed it.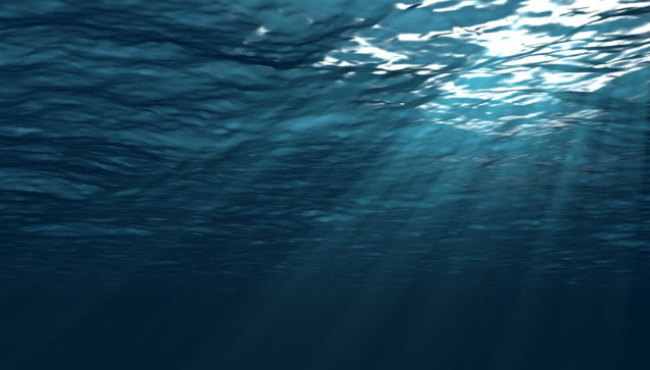 But my eyes focused on a meme,  a quote from Joel Osteen. "The first place we lose the battle is in our own thinking. If you think it's permanent then it's permanent. If you think you've reached your limits then you have. If you think you'll never get well then you won't. You have to change your thinking. You need to see everything that's holding you back, every obstacle, every limitation as only temporary."
Then I read this quote from Morley. "Forget how much it hurts and try again."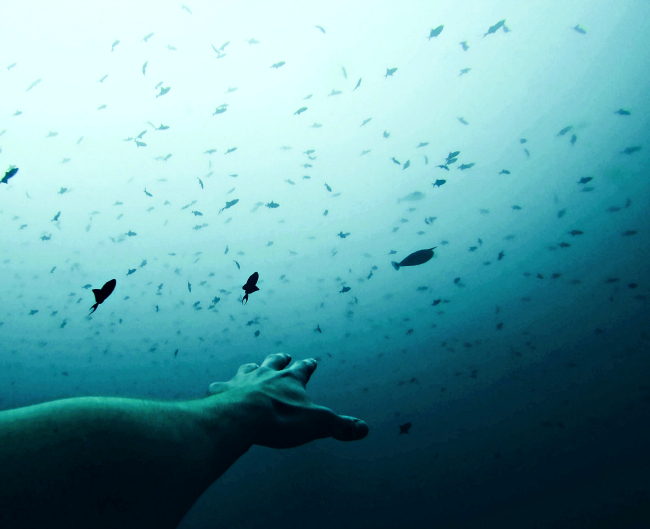 I began reaching for the surface. I felt my face break through the wave. I breathed.
"Whenever you find yourself doubting how far you can go, just remember how far you have come. Remember everything you have faced, all the battles you have won, and all the fears you have overcome."
And for the first time in several weeks, I felt absolution as I internalized the quote image from Mark Matousek's When You're Falling Dive. "We must accept heartbreak to be fully human. We cannot love without tasting some blood, nor connect without braving some chink in our armor. Those who are most spiritually naked, most transparent, are also those who see most fully. "Let the scar of the heart be seen," said the prophet Mohammad. "For by their scars are known the men who are in the way of Love. Holy books encourage us to strip ourselves bare—to allow ourselves to be burned all the way through by our passionate quest if we wish to be whole."
I never expected Facebook friends' posts to ever save me. The first quote appealed to my last reachable shred of rational thought. I wrote the quote in my journal. Writing lessened hysteria's effect.
Then bam, boom, bam, the others followed. I'd never read any of the quotes before. What divine coordination to have those posted in such synchronicity just for me.
After I read, and wrote, about stripping myself bare to be burned to be whole, I leaned my head against the train, crying, and I prayed and prayed and prayed.
"I cried by reason of mine affliction unto the Lord, and He heard me; out of the belly of hell cried I, and thou heardest my voice. Then I said, I am cast out of thy sight…when my soul fainted within me I remembered the Lord and my prayer came in unto thee, into thine holy temple."

The Savior reaches to rescue every soul. Painting by Yongsung Kim, "The Hand of God."

"And it came to pass that the Lord did visit them with his Spirit, and said unto them: Be comforted. And they were comforted."
Something inside of me changed. For the first time in my life, I began to see suicide as a non-option.
Jesus Christ was my salvation. During lucidity, I built my foundation of faith in Him. When my storm raged, somehow, some part of my soul clung to that foundation. And when desperately beaten and battered, and I almost let go, Jesus Christ reached through my storm to me and saved me.
"For behold, I, God have suffered these things for all, that they might not suffer…which suffering caused myself, even God, the greatest of all, to tremble because of pain… and to suffer both body and spirit…nevertheless glory be to the Father, and I partook."
You Are Not Alone so Don't Go It Alone
Everyone's journey is different. And everyone's trigger is different.
But some things seem similar. The darkness is blinding. The voices are deafening. The horror is suffocating until it snuffs out your little light and you are consumed.
The Church's new Suicide Prevention site, www.preventingsuicide.churchofjesuschrist.org,  is a great resource not only for people struggling with suicidal feelings, but the people who love them and have lost a loved one to suicide.
An extremely helpful support to me is my friends' book Healing Power of the Atonement for Those Affected by Suicide. I learned so much about causes, support, and doctrine as I edited their manuscript.
Reaching out for help proved to be the most crucial step for me. I asked a safe person for help. While he didn't know what to do specifically, the Holy Ghost guided us to what benefited our family best.
Seeing his reaction to my pain and thoughts became a critical deterrent. But, I would have never seen his reaction if I followed the compulsion instead of reaching out.
There was no adequate way then, or now, to describe the daily horror I experienced. All I wanted was for the pain to end. It's so easy to see the light and talents in others, and then, ultimately, not see others at all because you only see the crushing pain, darkness, disappointment, and worthlessness in yourself.
But there is light in each of us—Christ's light.  And because the Savior shed His blood for us, there is hope–hope today in the darkness and hope eternally in everlasting light.
"These are they which came out of great tribulation, and have washed their robes, and made them white in the blood of the Lamb. And God shall wipe away all tears from their eyes."