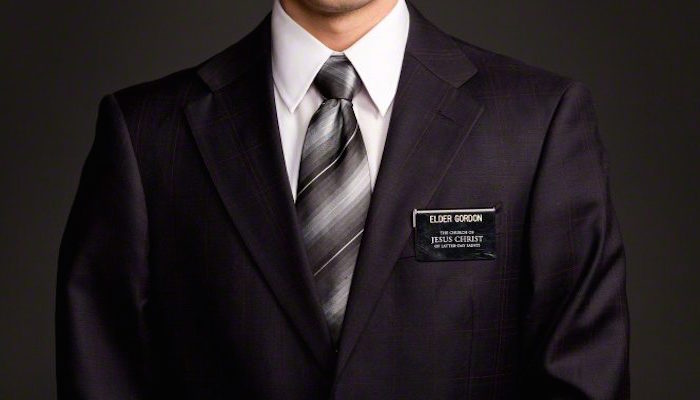 It is common for an early returned missionary to feel alone or at the very least at a loss for how to cope with being home earlier than expected. Coming home early can feel very isolating and without outside help, it can even feel impossible. Luckily, there are many resources available. Some of the resources that I will list are obvious ones, but others may not be. I would encourage every ERM to contemplate and utilize every one of these resources.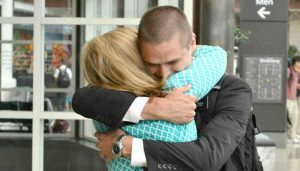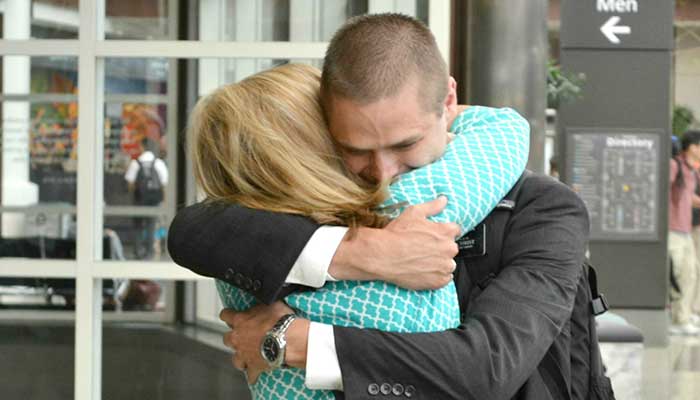 There is the saying in the scriptures that "we don't have to do it alone," and it is so true. We have so many more resources available to us than we might think. We can not sit idly waiting for the Lord to alleviate our suffering. Faith is a principle of action, and so, we must act.
1. Mission Fortify
Mission fortify is a not-for-profit organization that specializes in supporting those missionaries that must return home early. The CEO, Zack Leifson, saw the opportunity to fill a huge need of the growing ERM community. I had the opportunity to attend one of Mission Fortify's conferences that they put on for ERMs and it was incredibly helpful, even though I have been home for more than two years now.
Mission fortify provides a variety of services besides their annual conferences, including support groups in Utah County and Salt Lake City, activity nights, and LDS Family Services-run groups where both the ERMs and their families are welcome. Unfortunately, a lot of these services are only offered in Utah, but I am sure as the organization grows and the word gets out about it, it will expand to other states.
2. Mission Fortify Website and Blog
As I pursued the Mission Fortify website to find more information I found the link to their ERM blog, which is filled with the inspiring stories of others who have gone through it. It is incredibly inspiring and helps one not to feel so alone. If you are an ERM and have been feeling, as many do, that you are alone in this, visit this blog and you will see that you are not.
3. Other Great Websites
There are a ton of other blogs, websites, and talks out there dedicated to this subject. Here is a list of just a few.
4. Lean on One Another
It is important to find a confidant. Someone that you can talk to on the days where it's hard to keep going. For me, my confidants were my loving parents. In their pasts, they had experienced unique hardships as well and were able to draw on their experiences to give me counsel. Ultimately, they were the ones that helped me not to feel so alone in my suffering.
5. Family
Family is imperative. Without the support of family, it is incredibly easy for ERMs to lose their way. If it hadn't been for my family, I know for certain that I would not have made it back out to the field and that I may have even decided not to live the gospel any longer. No matter the reason for return, an ERM will feel emotions that are consuming and specifically unique to returning early. Without the support of loving family and friends, traversing these new emotional difficulties and discomforts will feel a great deal harder. Support and love are key here.
6. Scriptures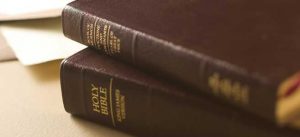 Immediately after my second early return from my mission, I somehow found that reading the scriptures could be a little bit painful. What once brought me so much comfort as I struggled as a missionary seemed to only remind me of what I felt was a dismal failure. Slowly, I began to realize that this was the adversary trying to prevent me from being comforted. Once I realized this, I began to search the scriptures diligently for comfort and hope, and that's just what I found.
One of the main scriptures that helped me was Doctrine and Covenants 124:49. If you did all you can do, then you can be at peace. Even if you failed to do all you could at the time, no failure ever need to be final. Repent and do your best to move forward.
7. Bishops
Bishops are a great resource and are unique to our faith. We should take advantage of this resource. Getting involved in church and temple service is a great way to stay on track and not forget what is most important. Developing a good relationship with your bishop will help accomplish this, and it will help you feel more excited than apprehensive about coming to church.
8. "Home Early…Now What?"
I didn't find this book until recently, but it has a lot of great insights. More importantly, though, it is a compilation of stories from others about their experience. It addresses all the different reasons an individual could come home for, and how to cope with each scenario. It focuses on eliminating feelings of failure, navigating your first Sunday home, and valuing the mission that you were able to serve regardless of the duration.
9. LDS Family Services
Missionaries who return home early, no matter the reason, have access to the counseling LDS Family services provides. It is a fairly unknown fact that LDS Family Services offers 6 free counseling sessions for early returned missionaries. I took advantage of this and was glad that I did. It gives you perspective and helps you cope in a way that talking with someone you know might not. Even if you did not come home for mental or emotional health reasons, I would recommend this resource to any ERM.
10. General Conference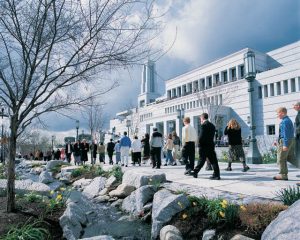 During General Conference, messages of hope and peace abound. It is important to go over the messages again and again, as they can mean different things to us depending on the stages in our lives. Words of prophets and apostles can be just the balm in Gilead that you need. This General Conference, pay close attention to the messages and find the ones that are tailored to you.