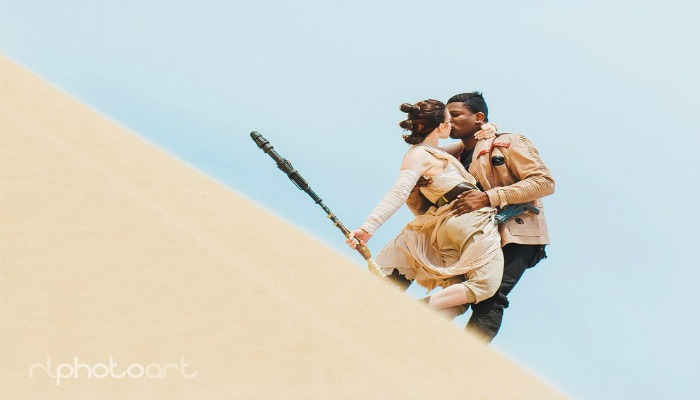 There was a disturbance in the force this past weekend as California couple Victor and Julianne Sine were married in the Newport Beach California Temple.
It was in April earlier this year, that the couple gained internet fame after photos of them dressed as characters from the new Star Wars film went viral. Julianne, dressed as the Force Awakens heroine Rey, and Victor, dressed as Finn, posed in the Little Sahara sand dunes for their engagement photos. Julianne's 1-year-old daughter, Addie, also appeared in the photos dressed as an adorable BB8 droid.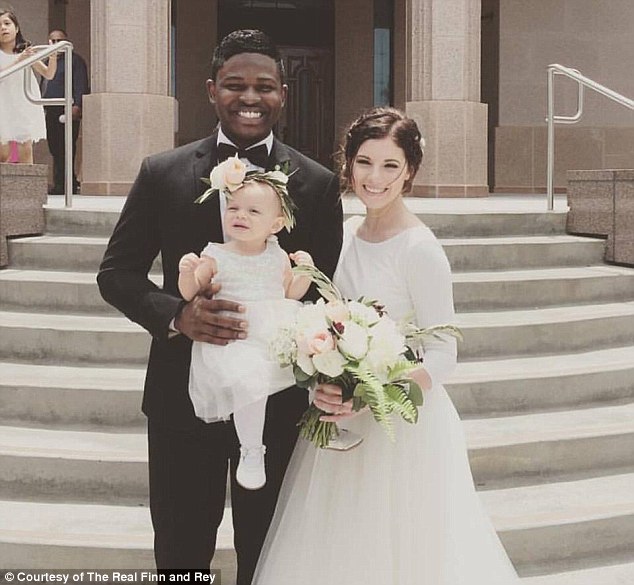 Julianne and Victor met on Tinder in August of 2015. Victor was a self-professed nerd, but the extent of his nerdiness did not reach Julianne until their second month of dating. "I didn't realize how much of a nerd he was until about two months into us dating. It should have been obvious," laughed Sine in an interview with Deseret News.
Julianne delved right into Victor's world of comic con and cosplay; the couple even completed a week long Star Wars marathon in preparation for the new movie's release. Once the couple realized their resemblance to Finn and Rey, Julianne began preparing the costumes.
The costumed pair was a hit at Salt Lake Comic Con's FanX, inspiring them to reuse their costumes for a full-blown Star Wars photoshoot with their wedding-photographer Robert Lance. These photos have since circled the internet countless times, making rounds on Reddit, Imgur, Facebook, Tumblr, and more.
Putting their fame toward a noble cause, the couple launched a GoFundMe Campaign in order to fund the Victor's adoption of Julianne's daughter, Addie.  "When we went viral, we thought, all these people are so excited about our adoption, what if they were able to help?" Julianne said in an interview with Deseret News. More than $5,500 of the $11,000 goal had been met as of Tuesday morning.
Currently, the couple is honeymooning on an island, far, far away.